St Fionán's National School, Falcarragh has become the latest school in Co Donegal to be named a 'Digital School of Distinction', joining a growing group of primary schools nationwide to receive the prestigious award.
The Digital Schools Flag will be presented to the school today by Leas Cheann Comhairle Deputy Pat the Cope Gallagher.
The school will also be presented with a STEM Plaque – recognising excellence in the provision of a whole school approach to science, maths and engineering principles in the classroom.
Deputy Pat the Cope praised the excellent use of technology in the classroom carried out by the teachers and pupils of St Fionan's NS.
Pat the Cope TD said: "I wish to compliment the excellent work of the School Principal, the school teaching staff and the  Board of Management, represented today by Chairperson Fr Denis Quinn, for their foresight and determination in getting involved in this programme."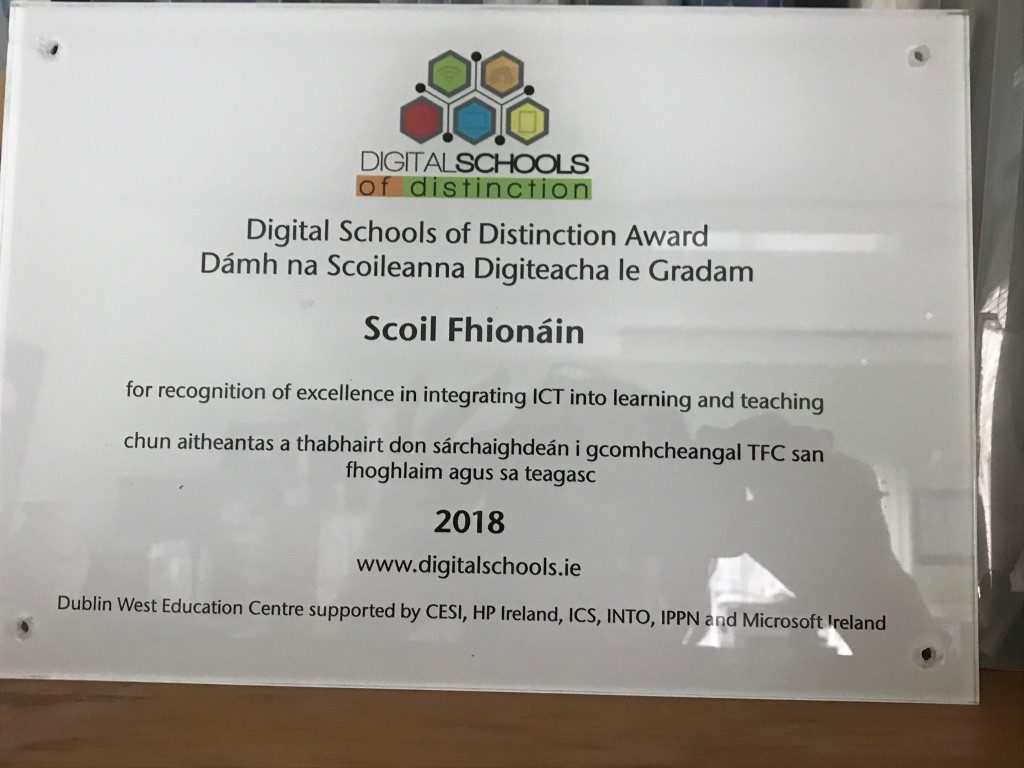 'Digital Schools of Distinction' is a flagship award programme supported by HP and Microsoft which promotes, recognises and encourages best practice use of technology in primary schools. There are eleven Digital Schools registered for the award in Donegal.
Pat the Cope added, "Not enough is being done by the Department of Education for the use of technology in the classroom and successive Governments have failed to recognise the growing importance of technology in everyday use, it is through initiatives such as the Digital Schools programme that technology can become a key and central part of ordinary school life.
"It has to be a priority for the next Government to roll out a national programme of technology upgrading in all our schools both primary and secondary – we cannot allow ourselves to fall behind the curve of progression and future trends, by failing to invest in new technologies or advancing our curriculum to incorporate new technologies.
"St Fionan's has become an inspiration for other schools and is certainly leading the way where all schools must eventually follow – technology in the classroom in the years ahead will be as essential as chalk was to teaching in the years gone by."
Tags: