The sun is out and we all suddenly want to dine outdoors, so thankfully Kelly's Centra at Mountain Top Letterkenny have brought back their BBQ specials!
The award-winning store has just brought in a fresh stock of great BBQ meats and a top offer of 3 for €10.
You can get all the summer cooking essentials and more surprising offers at the Centra store, as well as tasty meals in Kelly's Diner.
How about a BBQ Feast?
Now that the weather is getting hotter it's time to light up the BBQ and enjoy an outdoor feast, and Kelly's has it all.
Celebrate summer with our new range of BBQ meats prepared fresh in store every day by the butcher.
There is a sensational offer on the BBQ meat range – get three items for €10. 
Plus, great off-licence deals in store all this weekend to help with the thirst.
Sensational steak offer:
This Saturday and every Saturday customers looking for a steak deal that's cooked to their own liking can have it all day @ the award-winning roadside diner for just €11 – that's right, an 8oz steak with all the trimmings from just €11 all day Saturday from 12noon-10pm. (€13 on Sundays)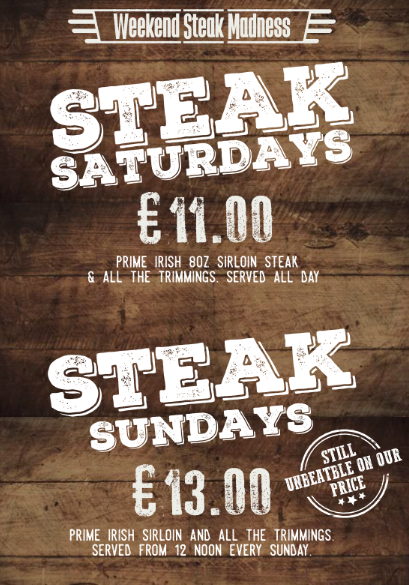 The team at Kelly's Centra Mountain Top hope you all have a great week and remember: we have everything you need.
*forecourt
*atm
*diner
*off-licence
*ice cream
*deli
*papers
Visit www.facebook.com/kellys.centramountaintop on Facebook for more fantastic offers!
---
Sponsored Post
Tags: