This week the Mavericks Barbers answer a common question for men during the current heatwave:
Is hair an insulator or what is it really for???
While humans have developed clothing and other means of keeping warm, the hair found on the head serves primarily as a source of heat insulation as well as protection from ultra-violet radiation exposure and to soften impact on the hard bone of the skull. Therefore, if a man was to try and be more suited to this hot weather would it involve getting a very short haircut???
Every man who has already treated themselves to a nice sharp fade knows that the moment he steps out the door of the barbershop, he will feel a cool breeze on the back of his head. This sensation, which he hasn't felt since the last time he was in his local barbershop, is the confirmation that he has just got a nice sharp haircut and he is back to looking his best!
It is fair to say with a shorter haircut the body would be capturing less heat helping to keep the body temperature down!
However, there is the obvious and serious side effect.  If you were to treat yourself to a fade, particularly anything shorter than a number 1 fade, then you are reducing your natural UV protector. It can be easy to forget to put sun block on the sides and back of your head if you have a short haircut.
A few people has mentioned to me that the beard will have to go in this hot weather… These people obviously do not understand us bearded men. THE BEARD STAYS! IT doesn't matter how hot it is, the beard stays. No facts, debates or benefits will change that for any real bearded man!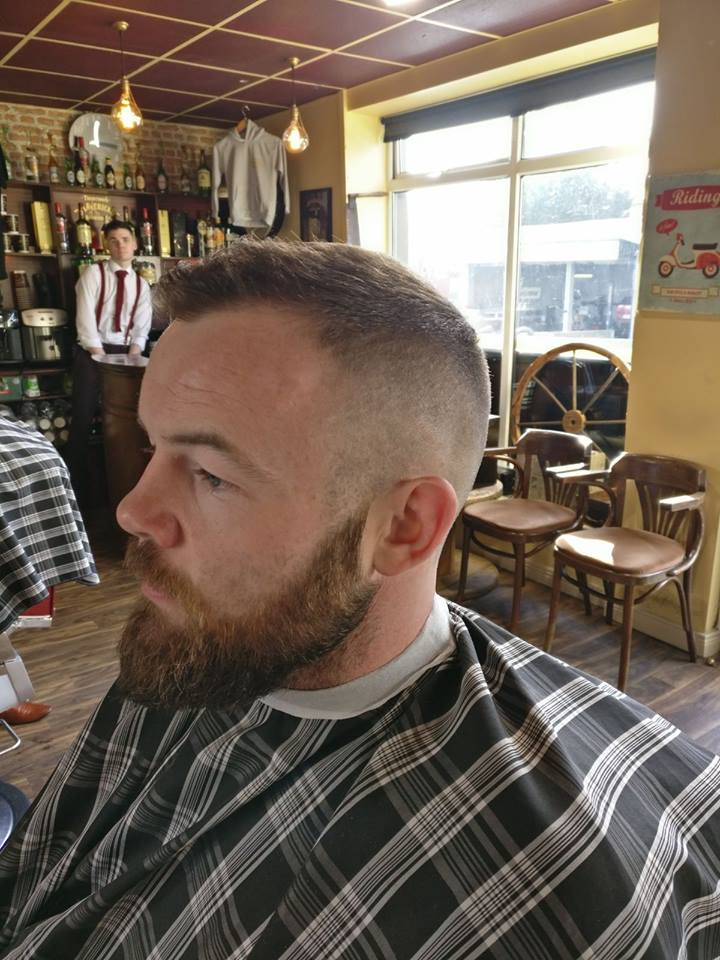 Final note has to be congratulations to Declan and his team for bringing home the ninth Ulster title for Donegal. Declan has done a fantastic job on turning this team around. For me, what stands out is that the players look to be enjoying themselves, they look to be playing with pride and without fear. Congratulations to Declan for having the courage to doing such a simple thing, trusting that these great footballers actually have the ability to play football. Well done Donegal!!!
Check us out on Facebook  (www.facebook.com/Maverickstraditionalbarbershop) and follow us on Instagram (maverickstraditionalbarbershop) or Twitter www.twitter.com/mavericksbaber 
Tags: