On Thursday 14 and Friday 15 June 2018 the Solis Lough Eske Hotel, Donegal hosted over 100 north-western based solicitors attending a major legal conference.
Organised by Law Society Skillnet in partnership with the Donegal and Inishowen Bar Associations, the conference was an opportunity for solicitors to up skill in areas of law of essential relevance including GDPR and probate.
The new GDPR (General Data Protection Regulation) rules came into force for everyone in Europe on 25 May 2018 and were discussed at the conference.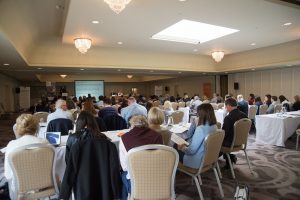 Solicitor Margaret Mulrine of MM Mulrine and Co Solicitors (Letterkenny) and President of Donegal Bar Association says all local businesses should review their company policy on data.
"The new data protection rules came into effect just last month and it is important that all businesses in the north-western region stay compliant," says Ms Mulrine.
"Anyone dealing with personal data, including many social groups, sport clubs, volunteer groups and SMEs in this region need to be following these rules. If you are still unsure what GDPR means for you and your business, talk to your solicitor for advice."
Personal data is any information that can identify an individual person. This can include, but is not limited to, a name, postal address, images or anything relating to the identity of a person.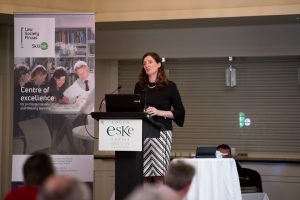 Businesses not compliant with the new rules may face severe penalties in the coming months, including fines.
"Solicitors are key advisers across a number of business matters including employment law, contracts, tenancies and more. Your local solicitor can also help with GDPR through advice on data protection audits, preparing for data breaches and appointing a data protection officer within the business," says Ms Mulrine.
Emerging issues in probate and wills were also on the agenda of the annual legal event.
"Probate delays can leave Donegal families waiting months to resolve wills. This is a very personal and sometimes stressful time. This conference helps local solicitors stay up-to-date on changes in the field, so they can provide the best advice to their clients," concluded Ms Mulrine.
Tags: