The coalface: the blazing hot furnace at which he's done his best work.
Jim McGuinness can see those flames flickering again, his latest apprenticeship having closed and awaiting the next opportunity to appear on his busy horizon.
Beijing, where he had a spell in the Chinese Super League as a coach with Beijing Sinobo Guoan, has been and gone and McGuinness is based now in Glasgow, carefully considering his next move.
Picture caption: Jim McGuinness will join the Sky Sports analysis team for this weekend's games between Cavan vs Tyrone and Kildare vs Mayo live on streaming service NOW TV and Sky Sports Arena. Only NOW TV lets you watch live pay TV, on-demand shows, Box Sets as well as the latest movies and exclusive live sports without a contract through a selection of NOW TV Passes. For more information and to sign up for a free 14 day trial, go to NOWTV.com. Photo by Sam Barnes/Sportsfile
McGuinness encountered the former Bayer Leverkusen manager Schmidt at a coaching course in 2015. Schmidt was taken by McGuinness and recruited him last June. In January, it was confirmed that McGuinness had left his role.
He has plans that are closely guarded for now.
"I'm open and I've had conversations," he says.
"I'm in having conversations at the moment. We'll see how it goes over the next few weeks and months.
"Obviously it's got to be right for me, it's got to be right for my development and obviously my family as well, in terms of where we're at, and that's why we stayed in Glasgow as well. We don't want to move back to Donegal and then move again. So they're settled in Glasgow, the kids are doing really well in school thank God, they're really well centred, so it's just about finding the right fit for where I'm at in terms of my development and then obviously the challenge as well.
"You want it to be at a level in terms of where you'll be tested. So these are the balances."
McGuinness was hired by Celtic owner Dermot Desmond after leading Donegal to the All-Ireland in 2012. He worked initially as a psychologist before taking a more hands-on coaching role with the development teams at Celtic.
Now, though, McGuinness is clear that he wants to manage.
"I'd like to manage again now because I've been sort of formulating this idea and this philosophy and this concept for so long now," he says.
"I'd just like now to be back in control again and being on the pitch again.
"The end-game for me is to find out where the level is. I need to get in at a level, to understand that level, test myself at that level and then pretty quickly I will know how far I can go.
"I have said this for the last four or five years at Celtic, you don't know where the ceiling is until you are in it. You could hit that ceiling and you can embrace it and you could get into the same sort of rhythm  that you were in when you were managing Donegal. I don't know."
McGuinness applied twice for the Donegal job before finally landing the role in 2011 on the back of a successful sojourn with the county's Under-21s. He changed and defined how Gaelic football was played during his time at the helm of Donegal, who he led to an All-Ireland, three Ulster Championships and a Division 2 League title.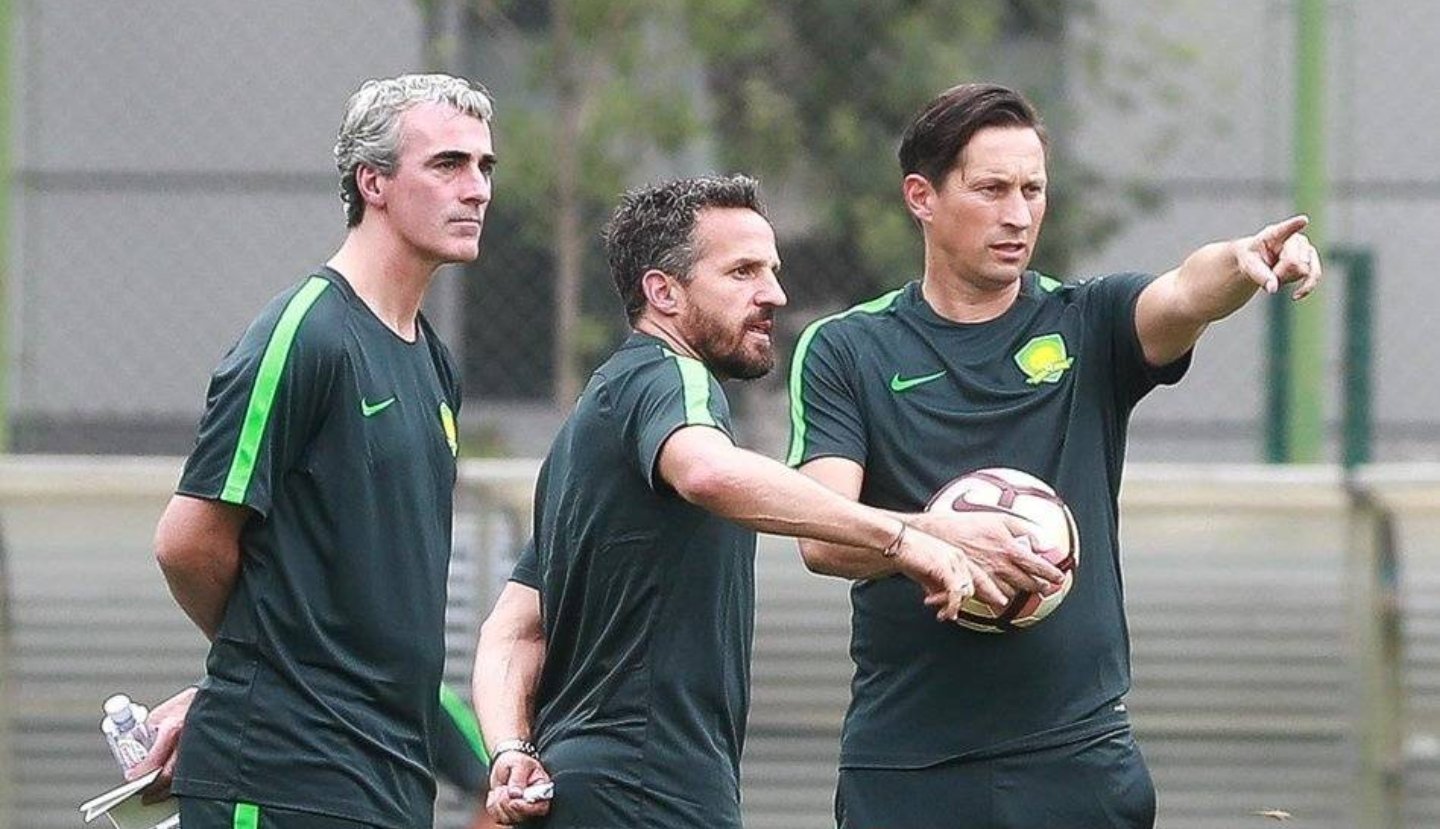 McGuinness says: "There is a lot of similarities between the games an differences as well at the finite level. So the last number of years have been very much about observation, and trying to get an understanding and trying to find myself in terms of philosophies and style of play and in terms of how I see the game or how I would like to see the game.
"While that has been happening I have been on this parallel course between the badges and that's been really helpful as well because I'm starting from the first rung of the ladder.
"I wanted to do that and wanted to try and understand as much about the game as possible on that journey so that has been good and I have got a real good education if you like in terms of Celtic and what they do and how they do it and the style of play they have which is hugely based on possession, dominating the opposition and using it and breaking the opposition down.
"The experience in Beijing gave me the opposite; it was totally different style of play which I am very keen on and interested in both dynamics. Intensive high pressing a a lot of ball played in behind and two strikers always and dependency on movement and getting at the opposition as early as possible."
McGuinness has completed his UEFA A Licence and aims to start his ProLicence before Christmas. He spent a fortnight in New York working with the New York Red Bulls recently and he feels ready to put his print on a team again.
"I feel now I'm getting to the point where I'd like to get back in again and take a team and start that journey of putting it all into play," he says.
"I feel that I'm getting to that point that I have my own take on the game and that I'd like to start working at the coalface again. It's been a long road."
Many would view the options for McGuinness as limited, but the Glenties man views the possibilities as being endless.
America remains a possibility, England too, and he mentioned 'one or other places further afield'.
He says: "It's just about knowing that you're going to get the opportunity, that you're going to get the opportunity to develop yourself, that you're going to be in control and that the level is going to be a significant enough challenge to test you. That for me is the most important thing.
"Obviously I'm very acutely aware of the fact that you're taking a team and they're going, 'Okay, this guy is coming from another sport' and stuff, but, for me, I feel as if at this stage of the game I've served a lot of my time. I've worked really hard putting in the hours in terms of formulating my own ideas, how that would translate to a game and how you would train that.
"That's all sort of sitting, ready to go and I just feel that now I would like to get moving on that.
"To be entrusted with that sort of responsibility and take it into another sport, to be given that opportunity I would like to give it a go. If it doesn't work out in four weeks or six weeks or six months, I could be back fairly quickly looking for a job. I just feel now that for the next couple of years, I would like to give it ago."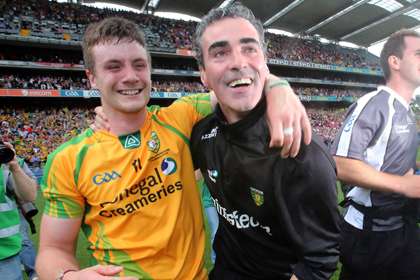 Tags: