Young cinema goers and their families are in for a real treat next Saturday at Eclipse Cinemas Lifford/Strabane.
The luxury cinema is celebrating 10 years as Eclipse, where movie fans have enjoyed seeing the best blockbusters for the past decade.
The cinema had a major extension in 2018, and when it reopened, it was rebranded Eclipse Cinemas following a rename the cinema competition. A local student came up with the name because "When you go into a studio it is bright, then the lights go down and the film starts.  At the end the lights go up again, just like during an Eclipse".
To celebrate the occasion, Eclipse are having a big party on Saturday 7th July 2018 from 1pm-3pm. There will be music, facepainting and fun characters making special guest appearances for photoraphs.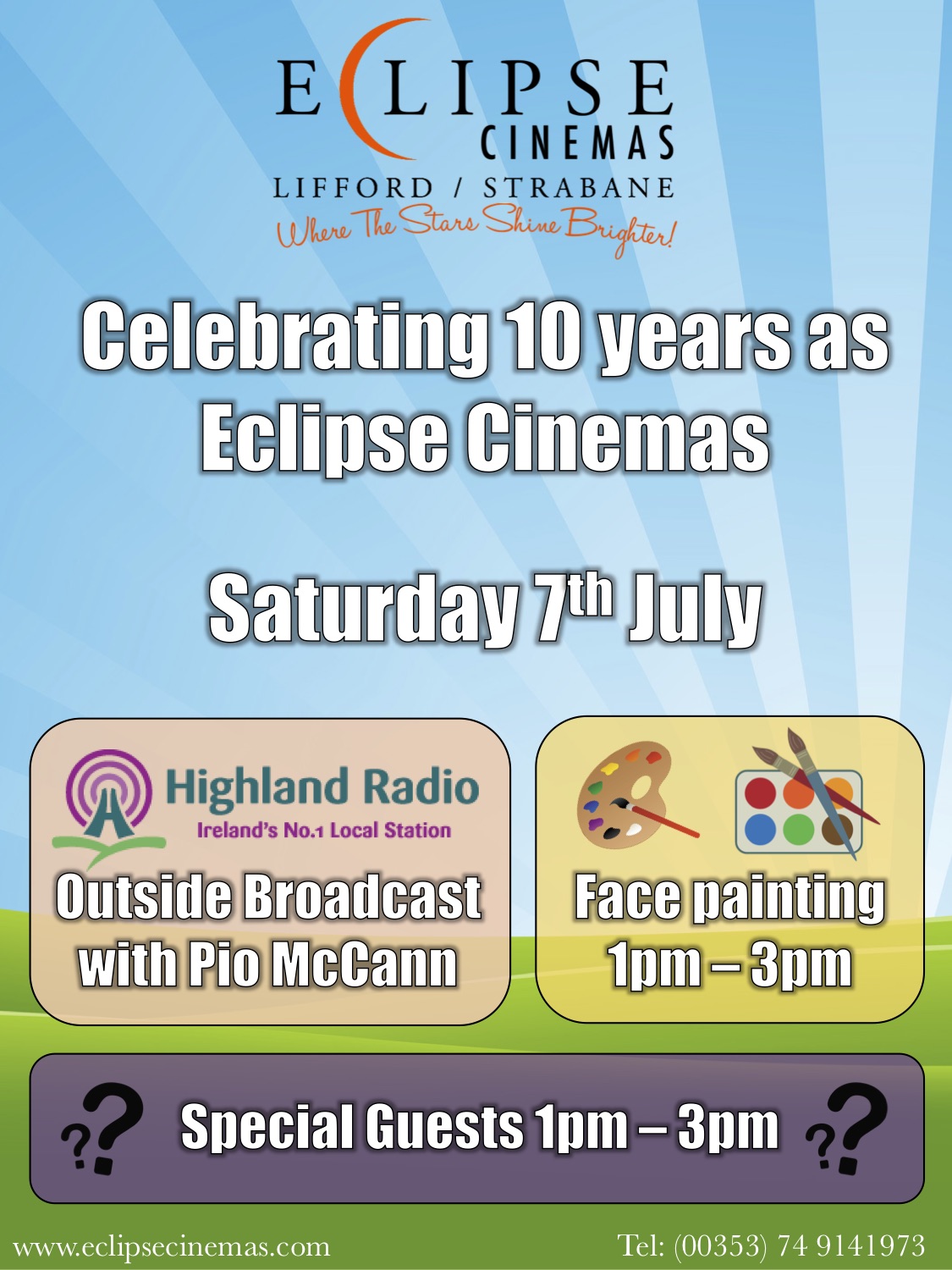 All are welcome to come and enjoy this special event. For more updates and details visit https://www.facebook.com/eclipsecinemas.liffordstrabane/
Check out the latest film listings at: http://www.eclipsecinemas.net/index.php?__site=LIFFORDCP