The winner of the Dubai Duty Free Irish Open Best Dressed Shopfront Competition in Inishowen has just been revealed this morning. 
Glendowan Craft Shop has come out tops in the exciting competition which is being hosted to celebrate this year's golf tournament at the stunning Ballyliffin Golf Club.
The popular craft shop owners get a grand prize of €1,500 and a full corporate hospitality experience for their golf-themed display.  Briney's of Clonmany came in second, with a prize of €1,000, and the  €500 third place award goes to O'Flaherty's Bar in Buncrana.
With well over 100 entries to the competition, the adjudicators had a difficult job in selecting the winner and were delighted with the standard of the entries.
Announcing the winners this morning from Ballyliffin Golf Club Sinead El Sibai Senior Vice President of Marketing at Dubai Duty Free said: "We are delighted to sponsor the Dubai Duty Free Irish Open Best Dressed Window Competition and would like to congratulate the winning entries.
"It's a great initiative that has brought all of the community together creating a wonderful sense of occasion in the region. The Dubai Duty Free Irish Open is a great sporting occasion, attracting the top golfers in the world, and we are looking forward to some magnificent golfing action this week."
Cllr. Martin Farren, Cathaoirleach of Inishowen MD congratulated the winning entries and paid tribute to all the businesses and local groups who entered the competition saying "I have to applaud all the local groups and businesses in Inishowen for their wonderful sense of community and for the work they have done in showcasing Inishowen in all its glory.
"The standard of entries into the competition was extremely high and Glendowan Craft Shop is undoubtedly a worthy winner of this competition as are Briney's of Clonmany and O'Flaherty's Bar in Buncrana who have come second and third. I would also like to thank the competition sponsors for their generosity and for their commitment to our community."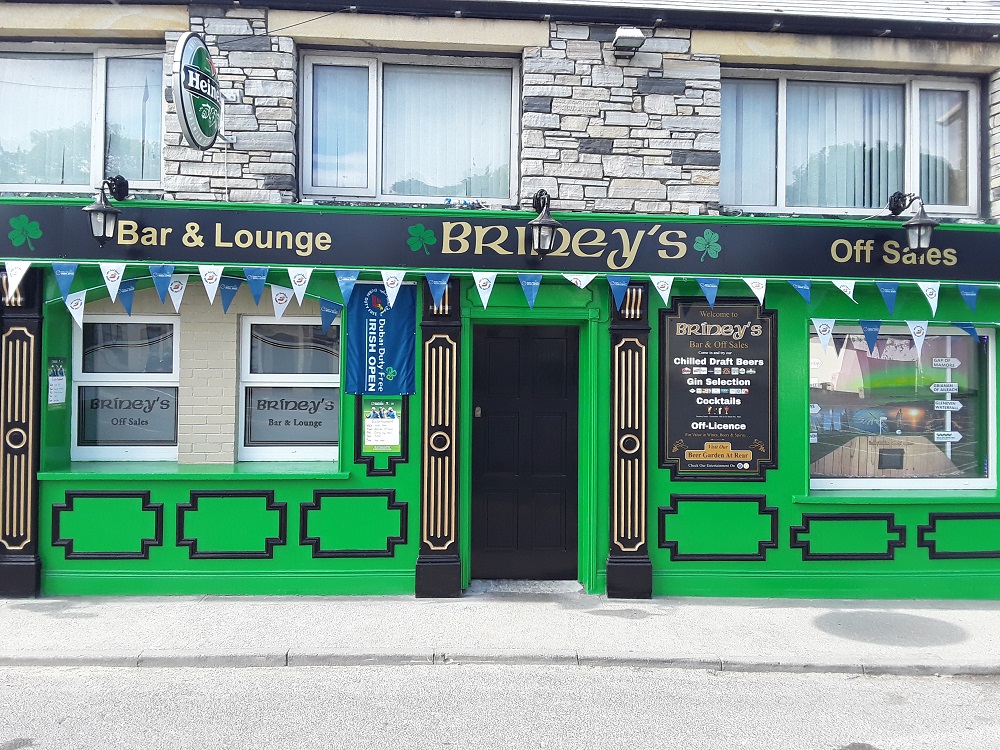 A total prize fund of €3,000 has been put forward by Dubai Duty Free, with first place winners receiving €1,500, second place €1,000 and third place €500, all generously sponsored by the airport retailer and title sponsor of the tournament.
The lucky winner and guest will also be treated to full corporate hospitality on Sunday where they will enjoy lunch and all the golfing action from the comfort of Dubai Duty Free's own private pavilion located on the 18th green at Ballyliffin Golf Club.