An Irish priest is set to begin a walk of hope for Motor Neurone Disease this Tuesday in Letterkenny.
Donegal residents will shortly be turning out to support Fr Tony Coote, who's walking from Letterkenny to Ballydehob in Cork, in a bid to highlight the plight of Motor Neurone Disease sufferers in Ireland.
Fr Tony Coote was diagnosed with MND in March 2018. For a popular Dublin priest with untold energy levels as well as a contagious zest for life, this news came as a bolt of lightning. He found himself part of a vastly under-resourced medical world of lengthy waiting lists and over-burdened medics.
Never one to be struck down by adversity, Fr Coote came to the decision to walk the length of Ireland (550km) in order to raise funds and to help highlight the need for further funding in this area.
This Tuesday 10th July, Fr Coote will embark on the 'Walk While You Can' challenge from Letterkenny to Ballydehob in Cork.
Two events are planned this week to give the plucky priest a great Donegal send-off.
There will be a Letterkenny pre-departure evening event on Monday 9th July in the Central Bar, Main Street from 8pm.
The big send-off and start of the walk is from the Radisson Blu, Letterkenny at 9.30am on Tuesday 10th July and this will be attended by Donegal Manager Michael Murphy, Donegal Rose of Tralee Niamh Duggan, members of the Council as well as other local supporters of note along the route.
The Donegal leg of the journey will take him from Ballybofey to Donegal Town and Bundoran before he crosses to Sligo.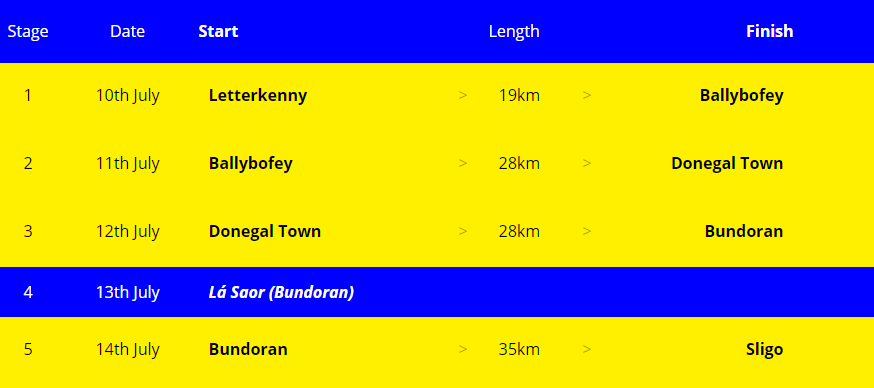 Locally organized events take place each evening in the route towns – Jacksons in Ballybofey (10th July), Donegal Town (11th July) and Bundoran (12th July). Kick off each day at 9.30am.
Fr Coote hopes to finish on August 6th 2018. Everyone is welcome to join him and his team at any stage (route details available online at wwyc.ie)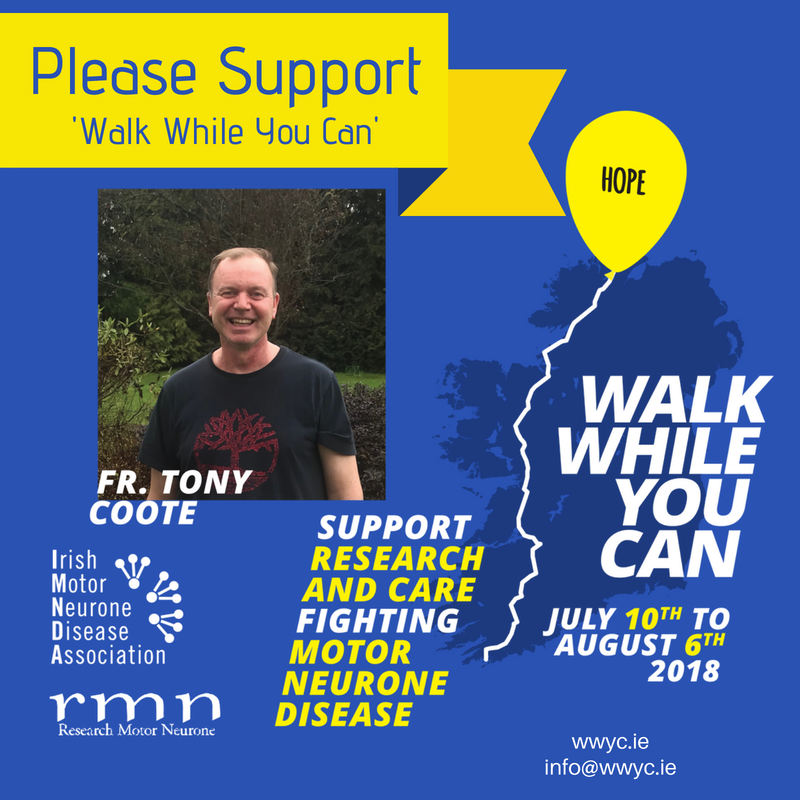 The walk is intended to spread a message of hope, so people who join are asked to hold a symbolic yellow balloon.
Funds raised will go to the Irish Motor Neurone Disease Foundation and Research Motor Neurone. The target has been set at €250,000, and they are almost halfway there.
Fr Coote said: "Since I was diagnosed I realised the only medication is 24 years old and that the Motor Neurone Disease Association can only provide three nurses for the whole country with just over 400 people living with this illness. Their salaries are paid for by church gate collections.
"Rather than just complaining about these facts I want to use my time and my voice to do something about it. To this end we invite you to become part of Walk While You Can, to donate,  walk with us, organise a fundraising event or offer accommodation to around 6 of us doing the whole walk."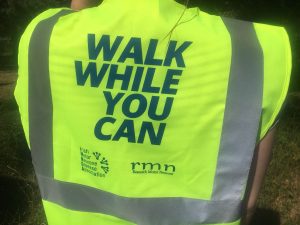 To support the 'Walk While You Can' fundraiser, visit: wwyc.ie
Tags: