A temporary road closure has begun today (Monday) to facilitate roadworks outside Kilmacrennan. 
The Cashelgay Road (L5982 – 1) will be closed to traffic from 9th July to 3rd September 2018 as part of the new N56 Coolboy to Kilmacrennan Road Re-Alignment Scheme.
Road users are advised to leave extra time for journeys.
Alternative Routes are:
– L60321-0 (Edencarnan)
– L59921-0 (Keenaghan)
– L6002-1(via NW Aluminium)
– N56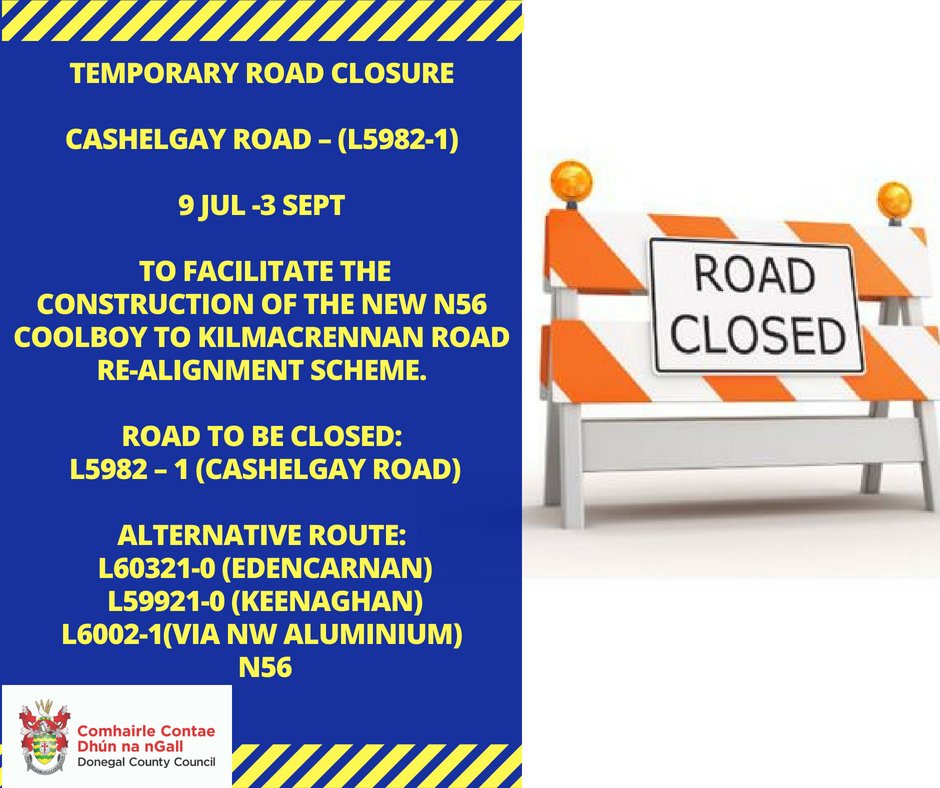 Tags: