Coming Out: Young Donegal man Ayrton Kelly begins his column series with DonegalDaily.com giving an insight into his journey in the LGBTI+ community and life in Donegal.
Ayrton (20) from Letterkenny came out as gay in 2016 during his final year at St. Eunan's College. He is now studying Business and French in UCD and has a keen interest in equality and social justice. 
Ireland has come a long way in the acceptance of LGBTI+ people, says Ayrton, but there are still times when he has felt different from his peers. In this 'Coming Out' series of columns for Donegal Daily, Ayrton will be giving an insight into life as a young gay person in a small town and will look at what the future holds for rural communities. 
---
by Ayrton Kelly
During the week running up to Dublin Pride and the launch of the National LGBTI+ Youth Strategy, I wrote a piece for the Journal.ie on growing up gay in Donegal and the difference the strategy would make to the young people of Donegal. But when I was asked to write a piece for Donegal Daily about the same thing, I was a lot more hesitant.
I worried that bringing attention to myself at a concentrated local level would mean my work colleagues could look at me differently; I might get stares in the gym or walking around town or that it might even leave me more liable for a beating walking on Main Street after a night out.
In truth, these are irrational fears and worries. The probability of such things happening is slim – but not impossible. Ireland has come a long, long way in the past few decades when it comes to human rights, equality and justice but this does not mean that Ireland is exempt of any injustice, bigotry, homophobia, transphobia or racism.
I was recently told 'but LGBTI+ people have all the same rights as everyone else'. This is true but legislation does not change attitudes, or at least it doesn't overnight.
On Saturday, I went out to Voodoo for the first time since Christmas and while I was met with support from 99% of the people there around the Journal article, it just took one experience to dampen the entire night and make me put Emergency SOS on, on my phone, just in case.
If you're young and LGBTI+, you always have to look over your shoulder and mitigate any risks. In the words of Rory O'Neill (a.k.a. Panti Bliss), that felt like oppression.
I love Donegal and it's not my intention to put it down but being LGBTI+ and expressing your sexuality, gender and sexual orientation in urban areas like the Greater Dublin Area is vastly different to expressing yourself in rural areas in Ireland like Donegal, Offaly, Wexford, Kerry, etc.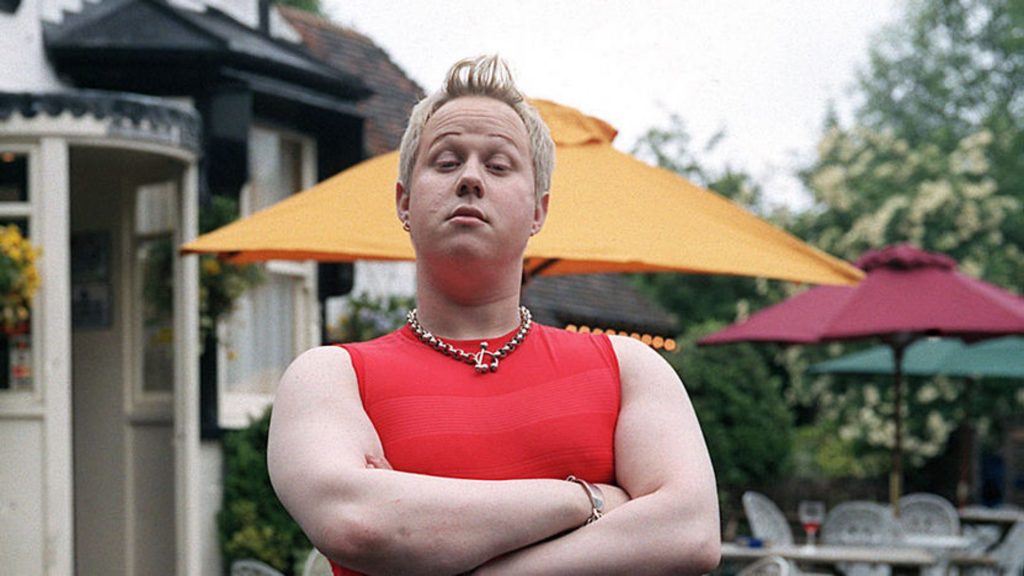 Many years ago, when I was a baby gay, the extent of visibility of the LGBT community in my life was Daffyd Thomas in Little Britain, my older sister's one gay friend and Boy George. Transgender people were only ever described negatively with words like tranny, transvestite and so on (point of information: transvestite is not the same as transgender).
The impact of this is thinking of yourself as inherently different, abnormal and an embarrassment. I went through primary school knowing I was different, but was unable to identify what that difference was until secondary school where I remained in the closet until sixth year.
I now know that I am 'normal', valued and important. To paraphrase Shakespeare (The Merchant of Venice resonates with me from my Junior Cert English days):
[LGBTI+ people] have hands, bodily organs, a human shape, five senses, feelings, and passions. We eat the same food, get hurt with the same weapons, get sick with the same diseases, get healed by the same medicine, and warm up in summer and cool off in winter just like a [straight cisgender person]. If you prick us with a pin, don't we bleed? If you tickle us, don't we laugh? If you poison us, don't we die?
---
---
Check back next week for more from Ayrton, as he shares his own 'Coming Out' story.
Ayrton Kelly is 20 years old and from Letterkenny, Co. Donegal. He is studying Business and French in UCD and before that attended St Eunan's College. By working with Donegal Youth Service, UCD Students' Union, Foróige, Youth Work Ireland, BeLonG To and the Department of Children and Youth Affairs has become interested in equality and Social Justice. Most recently, he was on the Youth Advisory Group and Oversight Committee for the National LGBTI+ Youth Strategy.
BreakOut is a project for young LGBTI people, LGBTI Allies and young people that believe in social justice aged 12-30, and is operated by Donegal Youth Service.  Currently there are groups meeting up regularly in Letterkenny, Ballybofey, Glenties and Moville offering information, training, one-to-one support and guaranteed craic.
If you would like to come along and see what BreakOut is all about contact Sinead Murray on 074 91 29630/086 124 7968, pop in to 16-18 Port Road, or find BreakOut on Facebook.
Tags: