Donegal's hidden 'Wild Atlantic Way' has a new gem and it's in the middle of the scenic village of Churchill.
In recent weeks those passing through the village may have noticed that new life has been given to what was once McClafferty's Bar.
Where once pints of Guinness were poured by the barrel-full, these days tea, fresh cakes, sandwiches and lots of other delights are the order of the day.
The man behind Mary Alice's Tea Rooms is well-known Letterkenny businessman Michael 'Cliffy' Kelly.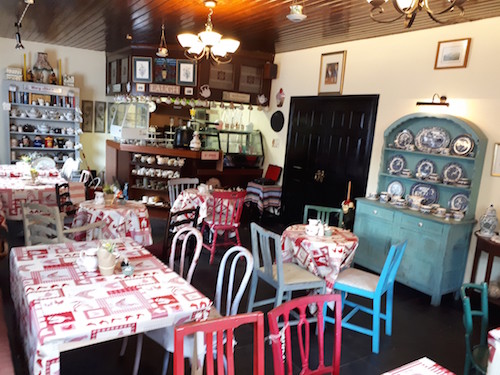 The venture is named after Michael's wife's Bernie's grandmother, Alice Callaghan, who was originally from Corderry in nearby Glendowan.
Michael said he could not have opened the venture without the support of former landlord Charlie McClafferty and many other locals.
The Letterkenny man said he has high hopes for his fledgling business which he has put his heart and soul into.
"I think Churchill could be the ideal stopping off place for people visiting the area – taking the scenic route to Glenveagh National Park if you like.
"You have so many possible stopping-off points including Newmills Flaxmills, the Glebe Gallery, St Colmcille's Heritage Centre and Gartan Outdoor Centre.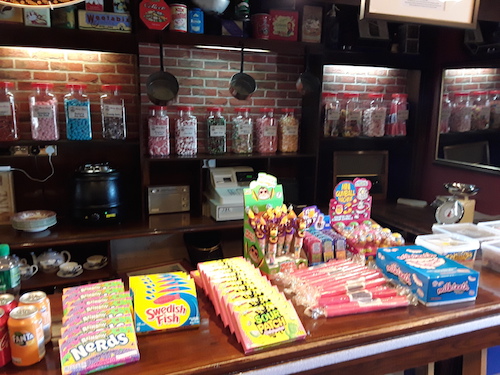 "Churchill is such a lovely village and the general area is such a lovely area that many people have not discovered just yet," he said.
As well as the vintage tea rooms serving all sorts of baked goods, Mary Alice's has a lot more to offer the passer-by.
Because as well as being a tea room, it is also an antiques and collectibles shop.
The walls and cabinets are lined with everything from vintage record players, to old pictures, coins, lamps, teapots, maps, cutlery, china plates – the list goes on.
But where did it all come from?
"It has taken me a long time to collect that and it has come from a lot of different places including auctions, car boot sales, you name it."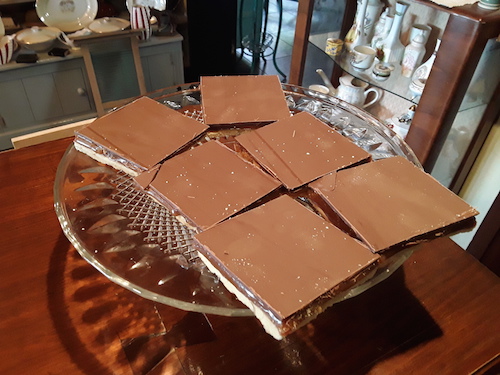 The official opening of the tea rooms takes place on Monday next and rally ace Manus Kelly will be the man doing the honours between 7 and 9pm.
Michael has plans for a country market in and around the tea rooms in August and anybody interested in selling their homegrown goods is asked to contact the shop.
And if cakes, antiques or collectibles aren't your thing, then the shop has something that even the biggest child will raise an eyebrow at.
Thanks to the Ardara Sweet Company Ltd, Cliffy has brought back the taste of yesteryear with a vintage sweet shop.
From Brandyballs to Cola Cubes, a quarter of your favourite sweets from times past will put a smile on young and older faces alike.
A visit to Mary Alice's is an experience of something a little different.
Why not go and experience it shortly?