Louise Barnes is springing ahead with fantastic culinary qualifications from the Springboard programme at LYIT (Letterkenny Institute of Technology).
Ahead of the new term, Donegal Daily spoke with Louise from Carlow, who now lives in Killea and set to graduate from LYIT soon with a Level 6 Certificate in Culinary Skills.
As a stay-at-home mum, returning as a mature student was daunting for Louise, but she soon settled in with her fellow students and came to love her studies. Now, she has gained an appetite for further education and is keen to share her positive experience of Springboard+.
Louise explains what inspired her step into education: "My two children are finishing school in two years' time. I wanted to do something to upskill after many years out of work and education.
"I wanted to build up my computer skills and meet people. The Certificate in Culinary Skills was a good fit for me because it's local in Killybegs and there are great facilities."
Springboard+ is designed to provide free higher education places to jobseekers and, more recently, includes homemakers, those in employment and self-employed people who want to upskill to meet skill shortages in the labour market. Twelve Springboard programmes are awarded by LYIT at certificate, degree and post-graduate level from the schools of Business, Computing and Tourism.
Places are free of charge to many Springboard participants. In the case of those in employment, level 6 courses remain free and there is a cost of just 10% of fees for level 7-9 courses.
As Louise was a homemaker, she was eligible to study for free as a 'Returner'.
"I didn't have to spend a penny," said Louise. "Everything was provided, from my ingredients to my uniform and safety shoes.
"Anybody can now take advantage of Springboard, which is excellent."
Louise said she enjoyed the delivery, pace and social aspects of the programme, which was delivered part-time on four mornings each week. This suited her best as a mother, while there is also an option to study full-time on two days each week.
Louise praised the high standard of education at the school: "I found the lecturers were so helpful and pleasant. They answered all queries and made sure we took our time to get the skills right.
"I thoroughly enjoyed baking in the first semester and savoury cooking in the second. There were very varied subjects, including computing."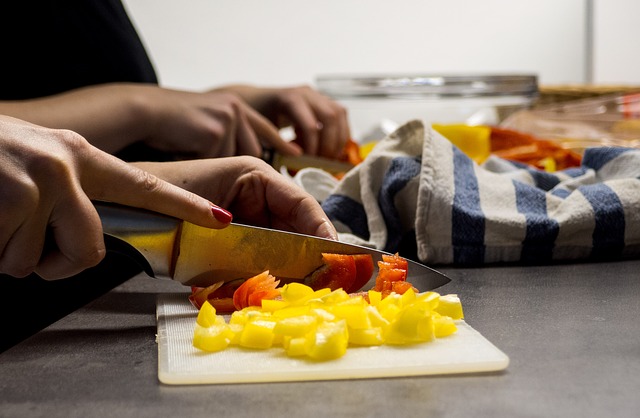 The primary focus of the programme is to prepare graduates for a variety of roles in food preparation in food related businesses. Louise said gaining her HACCP certificate was a valuable part of this, as it is required by all employers in the food industry.
Work placement is a key advantage on the course, helping students to put their skills into practice in the fast-paced culinary sector.
There are 400 hours of work placement arranged with local employers throughout the year. Louise enjoyed the flexibility of the placements and the guidance provided by the LYIT's in-house work experience co-ordinator.
"We were very well-trained to go out and work as assistants in the kitchens," said Louise. "The college are excellent at helping your arrange placements and we soon saw there are jobs out there. Everybody who got a placement sees there is a change of getting long-term employment."
Louise has gained a great personal drive from embracing the Certificate in Culinary Skills programme. Now that she has almost completed the course, she is considering further studies in Hospitality and Tourism at the Killybegs Campus.
---
If you wish to follow in the same footsteps as Louise, a new Springboard funded Culinary Skills course begins 10th September 2018 at LYIT. Applications are being accepted until the 24th of August 2018.
Click here to find out more about Springboard Offerings for 2018/2019.
For all your springboard queries e-mail springboard@lyit.ie or call 074-9186177. To check eligibility for a free Springboard course click here: https://www.lyit.ie/Study-at-LYIT/Find-a-course/Springboard-Courses
Tags: