Letterkenny woman Nikki Bradley is calling on the public to give her and her team a motivational boost ahead of their gruelling 4 Peak Challenge this weekend. 
The countdown is on until Saturday July 2st, when Nikki and her team will set off at dawn to climb four iconic mountains in three provinces across Ireland in 24 hours.
Adaptive adventurer Nikki (32) will be the first ever crutch-user to attempt this feat. Alongside the physical challenge, she has set an ambitious fundraising goal that can only be reached with the help of donators.
It is hoped that €50,000 can be raised for three vital charities through support for the 4 Peak Challenge.
Speaking to Donegal Daily, Nikki said: "I have received so much help and support from our warm community here in Donegal and I am so grateful! However our work is far from over! In order to reach our goal I am asking the public to please share our Go Fund Me page and to donate themselves if they can. (www.gofundme.com/4peaks)
"The charities I have teamed up with are The Irish Cancer Society, Action Cancer and The Ross Nugent Foundation. All three charities have changed the lives of cancer patients across Ireland, Northern Ireland included, and the money raised this weekend will help them to continue to do so."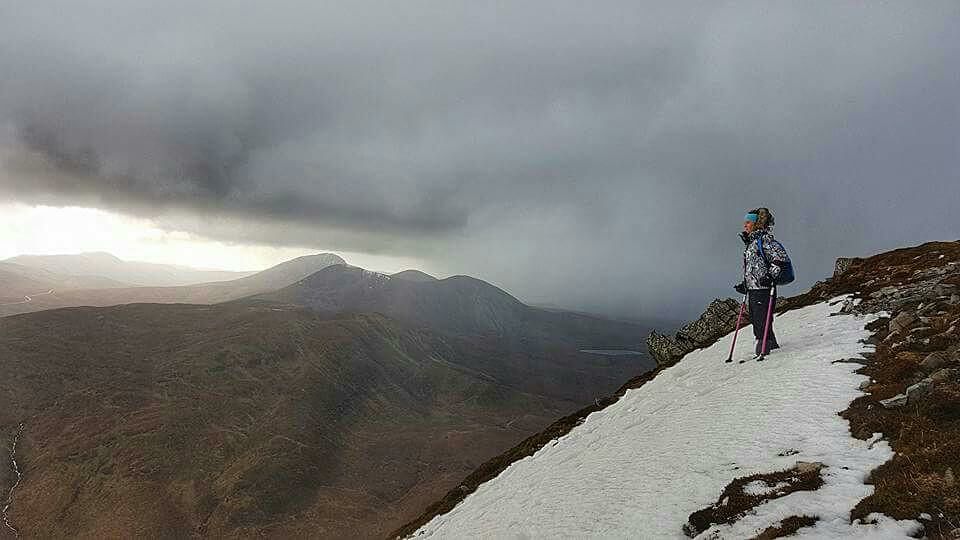 Nikki added: "We are hoping to reach the base of our last mountain, Errigal, at 12 midday on Sunday (22nd) and we would love to see some smiling faces as we make our way down so why not come along and say hello!
"I would like to thank my team for getting me this far, Iain Miller, Joe Ladrigan, Billy Fanneran and of course, Ian Parke my partner who has been utterly amazing from the beginning."
As a treat for supporters, Nikki has arranged that anyone who donates to 4 Peaks before the start date will be in with a chance of winning an incredible prize.
There is a Canon EOS M50 Mirrorless 4k Camera and Kit Lens and accessory pack worth €1000 up for grabs for one lucky donator. All you have to is donate for a chance to win this prize, sponsored by Bermingham Cameras in association with Canon Ireland.
Click the link below, make a donation (€5 minimum) and leave a comment in the message box with the word '4Peaks'*
The winner will be announced live after the challenge takes place.
www.gofundme.com/4peaks
Follow Nikki's journey on www.facebook.com/fightingfitforewings
Tags: