Mourne Antiques, the well-known treasure trove of Letterkenny, has just launched a brand new name and sign today. 
Now called 'Mourne Antiques & Jewellery', the rebranding sends an exciting invitation to customers to discover another element to the store.
The new name for Mourne Antiques quietly suggests the direction this long-established shop in Letterkenny is going.
It has been known to the certain few that they have sold good quality jewellery in this hidden treasure for the last 30 years – but now it's time to spread the word.
If you weren't interested in antiques you would have been forgiven for not entering the doors of Mourne Antiques and discovering its secrets – a wide and wonderful selection of jewellery from every era.
There is contemporary jewellery of silver and gold, vintage pieces from the 1970's and '80s, 1940's costume jewellery from the Hollywood age, and of course the rare and exclusive antique pieces this shop is best known for.
If you are shopping for an unusual and well-priced engagement ring this is also the place to look. The selection of diamond rings is said to be among the best in the country. Frances and Keith can give you advice on your special selection.
They also can advise on the care and repair of your precious piece whether it is newly acquired or a prized heirloom.
Pop into the shop on Upper Main Street in Letterkenny and you could be amazed at the beautiful pieces on offer – whether jewellery or their long-standing selection of antique china, furniture, or decorative pieces.
You will find them just opposite Dillons Hotel!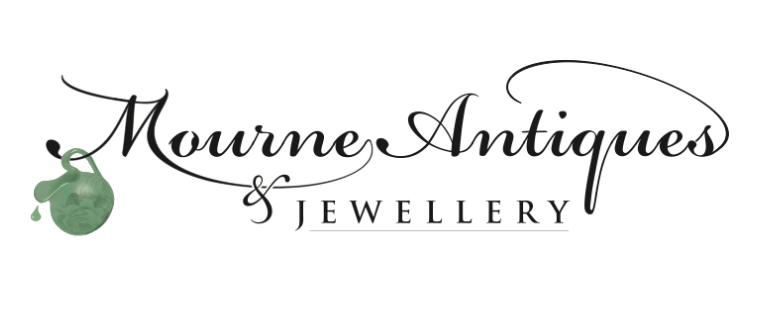 Tags: