Northwest Snooker Club in Letterkenny is holding a European Masters qualifier this weekend.
The competition, which gets underway on Saturday morning at 10am, offers players the chance to play in the exciting new World Snooker Senior Tour.
It is open to players from all around the world, over the age of 40.
This is the first time Northwest Snooker Club will stage such a tournament and three of their own number will take to the baize.
Aidan Devenney, Anthony Bonnar and Pat Bonnar will be aiming to win through.
Qualification would mean players winning through to a tournament in Goffs, County Kildare against the likes of Stephen Hendry, Ken Doherty, Jimmy White and Dennis Taylor.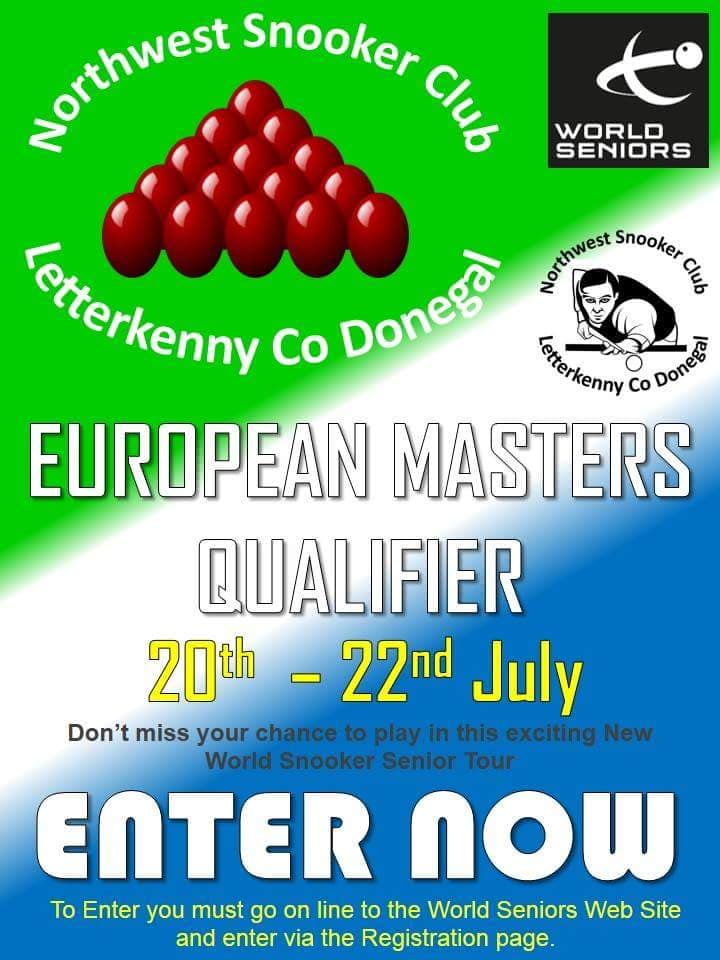 Tags: