The World's Official No.1 Eagles tribute return to Donegal for another outstanding show promising more of their trademark musical prowess, acute attention to detail, and incredible showmanship.
This time the amazing Illegal Eagles will play Letterkenny's An Grianan Theatre on Thursday, September 6th for what promises to be a sold-out show.
This phenomenal group of musicians have been touring for over two decades and remain true Eagles fanatics!
Their longevity and continued international acclaim are due in no small part to their extraordinary mastery of the Eagles' distinctive sound.
Featuring the very best from the Eagles' repertoire including Hotel California, Take it to the Limit, Life in the Fast Lane, Take It Easy, Lyin' Eyes, Desperado and plenty more!
The music bible, New Musical Express called them 'Amazing Musicianship & Vocals.'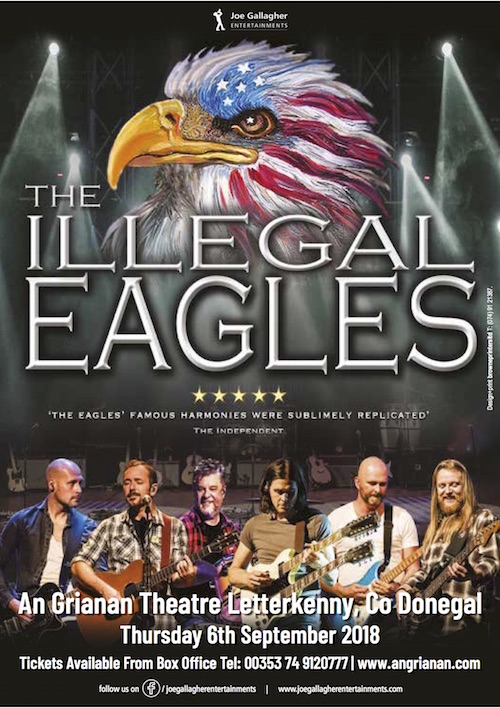 Tags: