The Mavericks Barbers of Lower Main Street Letterkenny delve into a not-so-common question that many men wonder about privately:
A regular to the Mavericks premises opened a conversation one day, asking did we ever write a column regard beard hair loss. Turns out he was a bit shy in coming forth and telling us he is losing a bit of beard hair and is a bit worried about it! We soon laughed about it as one of the Mavericks pointed out "man you've asked us a lot stranger, "weirder" things than that, what's the big deal about a few hairs falling out?
Well when it's your hair, it is a big deal! So what's the story with beard hair falling out?
First of all it is remarkably common, here's why…
Normal Beard Growth Cycle
Your hair goes through a three stage growth cycle; beards are no different in that regard. To put it simply, your beard hair goes through a growing phase, a dormant transition phase and a shedding phase. The growing phase last about two years on average, while the dormant and shedding phases are much shorter. Each hair is at different intervals of the growth cycle at all times, or else your entire beard would fall off and you have to keep starting over again. Now that would be an issue!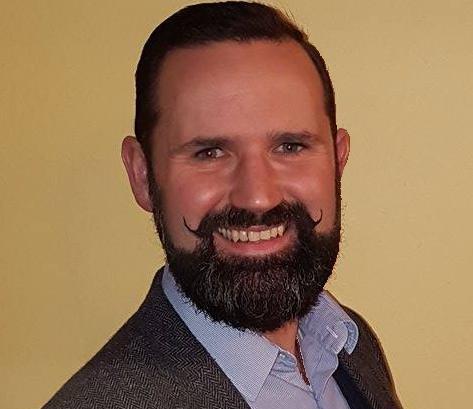 However, after a beard hair has lost the good fight, the follicle will remain active for about 3 months and there will a brand new shiny hair coming right behind it! The process then repeats. It's very normal to lose an average of 20-30 beard hairs a day (obviously some more than others). I know, that sounds like a lot, but the average face has about 30,000 beard hairs.
To optimise your beard's health, it simply needs to be hanging off a healthy body, this includes a balance of all the elements that you would imagine, diet, hygiene, sleep stress management. In other words to look after your beard, look after yourself.
It goes without saying, but if you want your beard in top shape, let the Mavericks work their magic and dish out the advice that is specific to your beard!!! You'll be amazed at what these guys can do…
Check us out on Facebook  (www.facebook.com/Maverickstraditionalbarbershop) and follow us on Instagram (maverickstraditionalbarbershop) Snapchat @MAVERICKSTBS or Twitter www.twitter.com/mavericksbaber  – and more importantly, don't forget to call into us in Mavericks @Lower Main Street Letterkenny.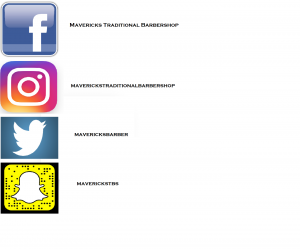 Tags: