The community of Newtowncunningham has raised an amazing amount of money this summer in support of a popular resident – Vanessa Donohoe.
The final fundraiser for the local mother's recovery fund will take place this Saturday 25th August. Before this last event, the committee have revealed that over €53,000 has been raised through various events.
Vanessa Donohoe returned home to Donegal on August 10th after two months of intensive treatment in a Barcelona Hospital. The young mother took a sudden brain aneurysm while on holidays in Salou in June and required a number of emergency surgeries.
The people of Newtowncunningham quickly rallied around Vanessa and her family to raise money to aid the costs of medical treatment in Barcelona. Many events have taken place in the past three months.
As the fundraising committee held their final meeting on Monday, they shared the total amounts raised on Facebook today:
A large-scale country concert in An Grianan Hotel in June raised a massive €13,300.56, while the online GoFundMe page took in €15,065 in donations. Other events included after-Mass tea collections, raffles, dances, a hairdressing day, spinning challenges and door-to-door collections.
"The Committee wish to thank everyone on behalf of Vanessa and the family for all their kind and generous donations and they wish Vanessa every best wishes as she continues her recovery back in Donegal," the post said.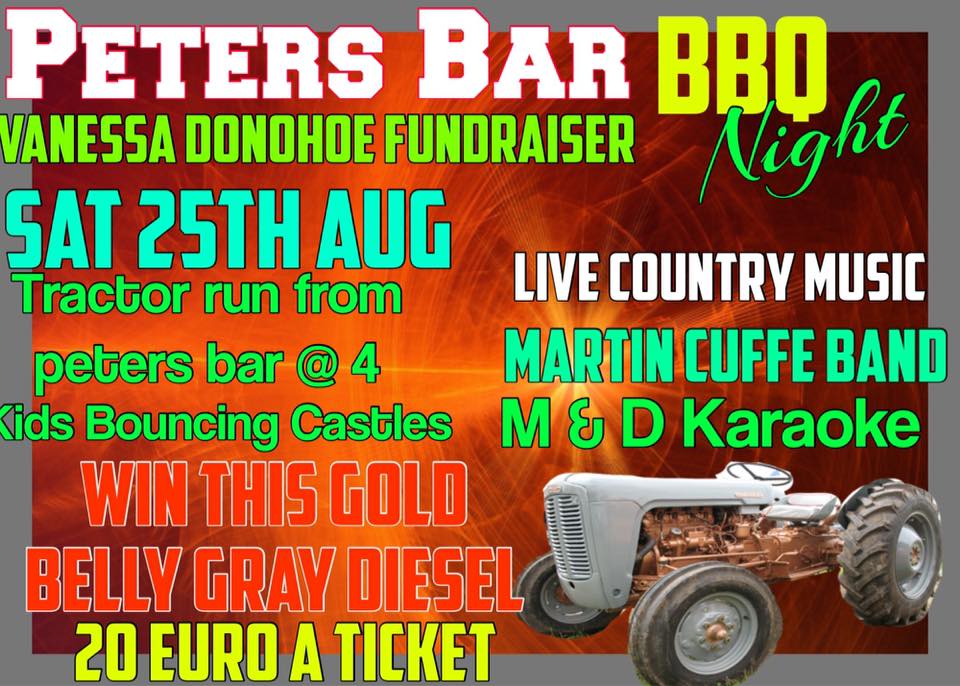 A big BBQ takes place in Peter's Bar Newtowncunningham on Saturday 25th August with a live band, tractor run and draw to win a vintage tractor. The fun begins at 4pm.
Vanessa is currently being treated much closer to home at Letterkenny University Hospital. Countless prayers, well-wishes and donations continue to keep the hope strong on her journey to recovery.
Tags: