From building confidence to learning new skills, attending drama classes can open up a whole new world of opportunity for children.
Ahead of Act One Drama School's opening in Letterkenny and Carndonagh, founder Nicola Keegan Laughlin shares the top 10 benefits for children attending her classes.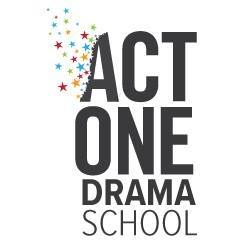 1. Enhances creativity
Drama classes unleash creativity in young people! Whether a future on the stage, engineering, sports, or tech lies in your child's future, learning to think creatively helps foster innovative thought, allowing them to view the world around them in new ways while becoming more empowered and resilient at the same time!
2. Builds self-confidence
Drama helps young people to read situations and be more confident when facing things that are unfamiliar to them. The nature of Act One Drama School's small group classes provides children with the opportunity to develop their ideas and abilities in a safe environment and this can really help them flourish. This confidence then applies to all aspects of their lives!
3. Helps develop teamwork
Drama classes are about making new friends, collaborating as part of a team and developing the social skills that make us a real team player. Learning to work in a group is not only beneficial to those who are shy or introvert as children who are very confident and extrovert can still struggle with teamwork. Drama teaches children to work together and respect the ideas and thoughts of others.
4. Learn to think 'outside the box'
Drama gives insight into different perspectives and possibilities and can teach a child to 'think outside the box', which is a great life-skill to have. It helps children to think on their feet and sharpen the skills of critical thinking by approaching common situations from different angles – a skill that can be transferred to all walks of life!
5. Increases self-awareness
Self-awareness helps children understand that what they are thinking and feeling. When children have good self-awareness skills, they can recognise their strengths and weaknesses, understand and talk about their feelings and see how their behaviour affects others.
6. Puts them in 'other people's shoes'
Understanding characters, roles and the subtext allows students to relate to different situations, backgrounds, and cultures. It encourages them to show compassion and tolerance for others and enables them to empathise with people whose experiences they have never shared.
7. Improves communication skills
Drama encourages students to be aware of their body language, vocal tone, posture, eye contact and word choice. It also teaches them to listen attentively to others. Good communication skills are an essential life-skill. In fact, there is hardly a situation at any stage in life that doesn't benefit from good communication skills.
8. Promotes Self Expression
Drama activities allow students to express a range of emotions and encourages them to understand and deal with similar feelings they may be experiencing in their own lives.
9. Learn from a drama professional
Act One Drama School's founder, Nicola, has over a decade's experience working with children. A graduate of the prestigious Rose Bruford College in London in 2003, Nicola was represented by a prominent UK agent and worked as a professional actor in London for a number of years before returning to her hometown of Letterkenny and establishing a thriving drama school in Carndonagh.
Nicola is currently undertaking a Masters in Drama in Education at Trinity College Dublin which focuses on interactive and proactive ways to learn and discover through drama!
10. Have fun
The main aim of Act One Drama School is for children and young people to have fun! The programme uses drama to help students reach their full potential in a creative, relaxed and fun environment.
Every student receives a fun-filled programme that has been tailor-made for their individual goals, whether they are an aspiring actor, wish to build confidence, or are simply looking for a creative outlet and a place to have fun!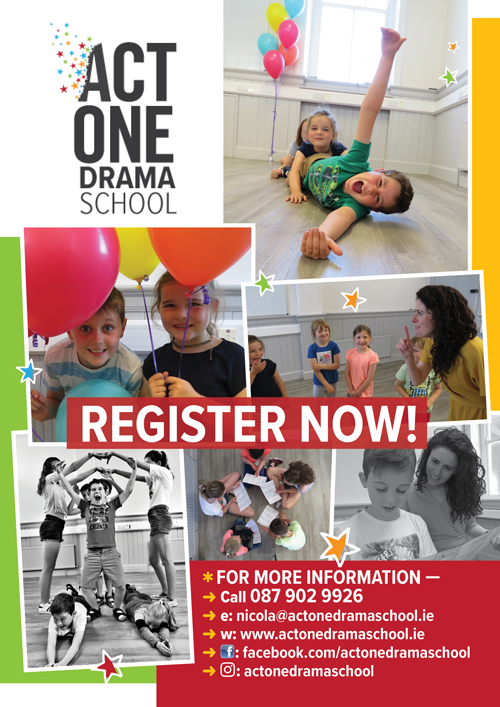 The new term of Act One Drama School provides classes to students of all ages.  They are based in Letterkenny Educate Together NS on Tuesdays and Wednesdays and are available to all students in Letterkenny and surrounding areas. Classes in Carndoangh are on Mondays in the Colgan Hall.
For more information please call Nicola on 0879029926, visit www.actonedramaschool.ie or find 'Act One Drama School' on Facebook.
Tags: