All the goals came in the second half as Finn Valley defeated Swilly Rovers to win the Donegal Women's League U16 Rosebowl final at St Patrick's Park in Drumkeen.
Finn Valley 5 Swilly Rovers 2
Brenda Carr scored twice, while Aimee Lafferty, Katie Long and Rachael Lawne all scored for Finn Valley as they came from a goal down in an action-packed second half.
It was Swilly who actually took the lead in the 53rd minute when Hannah O'Carroll broke away, rounded Caoimhe Brennan, the Finn Valley goalkeeper, and slotted home.
The lead lasted only four minutes, however, as a wonderful solo effort by Lafferty drew Finn Valley level. Lafferty slalomed her way through and, from a tight angle, fired home.
Soon, Valley were in front as Long played a one-two with Lafferty and riffled to the net.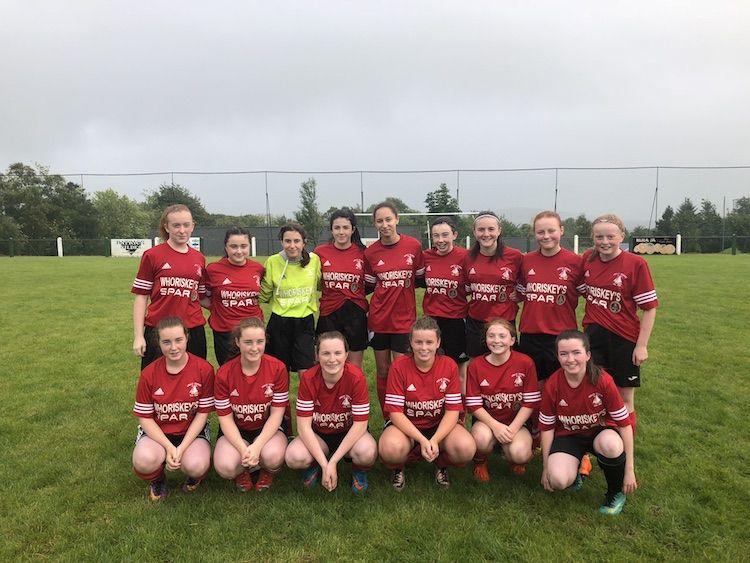 Swilly were stunned and Valley sensed blood. They hit a breakaway goal when Carr drove through and made it 3-1.
A loose ball in the area was pounced on by Lawne to make it 4-1 with Valley's fourth goal in 16 minutes.
Anna McFadden forced home at the far post for Swilly, but there was still time for Carr to get her second and Valley's fifth.
Finn Valley's Danielle McGinley was first to threaten, but her shot was saved by Chloe Boyce in the Swilly goal.
Valley goalkeeper Brennan had to be alert to come off her line and clear the danger with McFadden racing in.
Moments later, Brennan cleared the lines with Chloe Moore lurking.
At the other end, Boyce saved well from Lafferty while CJ Doherty drove wide from distance.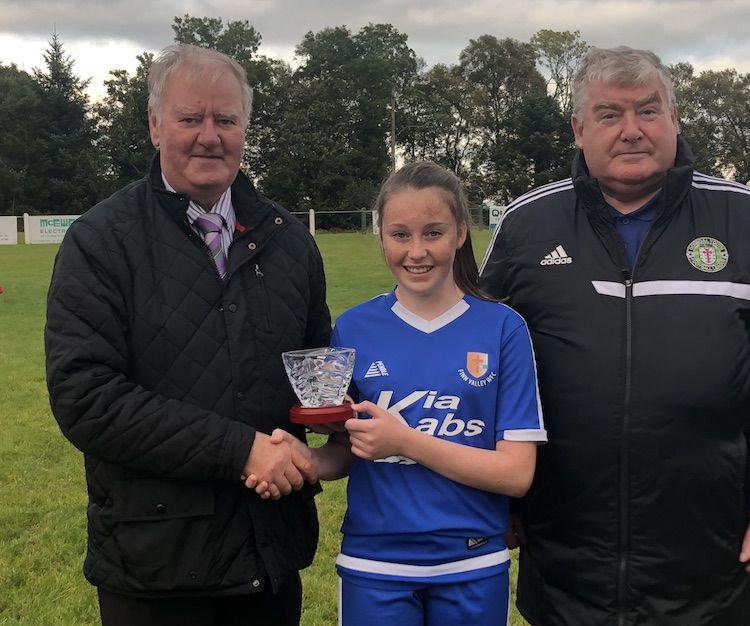 Valley's Caoimhe McGlynn saw a teasing cross cut out by Boyce, who then saved from the same player with Doherty ready to pounce.
Just before the break, Danielle McGinley curled wide of the Swilly target and the deadlock remained intact at the interval.
The goals would come and they arrived in an avalanche with Finn Valley the victors.
Finn Valley:Caoimhe Brennan, Rachel Lawny, Aimee Lafferty, Aine Irwin, CJ Doherty, Emma Neeson, Caoimhe McGlynn, Brenda Carr, Sinead Harkin, Katie Long, Danielle McGinley. Subs: Cora McLaughlin, Ava Dunnion, Emma Connaghan.
Swilly Rovers: Chloe Boyce, Nicola Irwin, Niamh O'Donnell, Leyra O'Donnell, Beth McFadden, Emily Irwin, Molly Diver, Maria Callan, Chloe Moore, Hannah O'Carroll, Anna McFadden. Subs: Eimear Connolly, Mae McCarron, Heather McLaughlin, Katie O'Gorman.
Referee: Paddy Martin.