In this week's column from Pello Hairdressing Letterkenny, we look at how to nail your hair colour at any age.
A woman is beautiful no matter what her age, and like good wine, ageing only adds to the effects of that loveliness. You can wear your hair any way you want over 50 whether it's short, medium or long and feel amazing.
Why shouldn't you become a role model for all those around you? It's all about attitude and how to wear it.
Here are our Top Tips this week from the PELLO HAIRDRESSING TEAM in Letterkenny Shopping Centre on how to embrace that magic number.
In this week's column we will talk you through colour *how to* in your 50s, and will follow it up in our next column in a fortnight with cuts to complement your new shiny, glossy crowning glory.
Simply take a look at today's celebrities over the age of 50 and how they are the epitome of class, style, good taste and incredible physical shape. Age is no hindrance for looking your best, so what are you waiting for?
Sharon Stone has been rocking it for years as the queen of Hollywood and she always looks stunning, stylish and youthful with her on-trend short styles and blonde hair.
Sandra Bullock, Madonna, Halle Berry, Cate Blanchett, Nicole Kidman, Elle Macpherson to name a few are all women who prove that age is only a number, so let them be your inspiration.
The next time you visit your favourite salon just go for it. Let your stylist grab her colour palette and go for something different for a flattering and sizzling summer look for your tresses and make sure afterwards that you change it up every few seasons.
Ageing can be all about staying on-trend and that applies to all age groups. Elle Macpherson looks as good now as she did in her 30s.
To start, you will have to take a look at your hair colour. For the best hair colour for women over 50, you will want to avoid making certain colour mistakes. These include:
Choosing a colour that is too far off from your natural shade

.




Remember that your natural hair colour is the best to complement your skin tone and not look artificial. Use this as your guideline "We would advise you to stay within 2-3 shades of your target overall colour as a higher contrast creates the opposite effect," our colour technicians at Pello Hairdressing said.
If your colour is too dark or too light it is bound to make you look older or just simply dated.
Going way too dark

.




Whether it's because you've always been a dark colour or simply because you choose to go as dark as possible, the problem here is that your greys will show and there will be a rather dead and dull look to your colour. Strive instead to add lightness and warmth to your hair, so it might be better to stick to a dark chestnut colouring instead, to keep the positives of going dark.

Going way too light.




A woman looks like she is ageing faster than reality when she has very pale and ashy hair colouring. Instead, she should opt for something that is in between being too warm and too cool, but matches beautifully with a skin tone that has already become more sallow at the age of 50.

Adding colour product to damaged hair

.




Really, there is always something wrong with frying already fried hair. Get a trim regularly, grab some celeb inspiration from Pinterest, and simply keep it nice and healthy if you plan on highlights and adding soft youthful hues.
If you have brittle hair, in-salon or intensive at home treatments will definitely help. There are lots of great hair masks on the market that will not only keep hair nice and strong, but also add moisture and shine.

Dry hair is ageing, glossy hair is youthful.
Doing the highlights all wrong

.




When you are a woman over the age of 50, you should be exuding the knowledge and skills obtained throughout the years, and that includes knowing that blending in highlights is the right way to go, as opposed to large,chunky pieces which may scream rock chic which is perfectly acceptable in your 20s. Ombre effect is what you are looking for.

Hair is washed too often

.




Don't wash your hair every day. Actually, you can even try to go for every third day or so in order to prevent stripping your hair of its colour and moisture. So have a few lazy days and use dry shampoo.
Also, if you make sure the last rinse is with cold water to keep as much of the shine to your tresses as possible. If you are already losing the youthful effects; you certainly do not need to make it go any faster.
So if you are following the rules for hair care correctly, hairstyles for women over 50 should be easy breezy and perfectly beautiful.
To figure out your undertones and then match the colour, look to your veins. If they look blue to you, then you have a cooler undertone, while green states a warmer effect.
You need to make sure that the colour of your hair and your skin tones are complementary as too harsh a contrast is definitely aging.

Here is what our top colourists here at Pello Hairdressing would recommend for a youthful glow:
Classic red is for those with fair skin and cool undertones, red adds warmth and vibrancy to the skin. There is certain radiance in red hair and you can look positively stunning.
Multi-tone blonde is great for those with fair skin and cool undertones as well, it can help add texture and can make you hair look thicker and fuller.

Soft copper colours are great for those with fair skin and warmer undertones, softening the effects of aging. It is also quite a sexy yet classy colour.

For the blonde looks on those with fair skin and warmer undertones, the sun-kissed ombre of Julia Roberts is what comes to mind. It helps to create a look that focuses on volume, particularly if you add waves to the hairstyle for women over 50. The beachy effect is just lovely. It's polished and classy.
A light golden blonde is perfect for those with fair skin and warm undertones, giving you the celebrity hairstyle you always wanted. It is vibrant and gives you a nice glow. Certainly worth looking into as you get older as well.
Similarly, caramel tips come in handy for highlighting the warmth of the darker skin's undertones. There is something very youthful about lightening the edges of your tresses that fall lovingly over your shoulders and down your back.
Now there you have this week from The Pello Hairdressing team, anyone can adhere to the rules of caring for your hair and then just make sure your carefully guided in choosing the right colour to complement your skin tone and personal style.
PELLO HAIRDRESSING ARE BASED IN LETTERKENNY SHOPPING CENTRE.
ALL OUR CONSULTATIONS ARE COMPLIMENTARY.
WE ALSO HAVE A NO- APPOINTMENTS NECESSARY POLICY.
**** NOW INTRODUCING THE GENTLEMEN'S BARBER AT PELLO *****
CALL US ON 0749113589 OR LOG ONTO www.pello.ie OR FOLLOW US ON FACEBOOK
www.facebook.com/pello.hair
All our AVEDA artists have their colour mixing palettes at the ready
All our colours are up to
96% naturally derived
No petroleum
No parabens
No Petrochemicals
Not tested on animals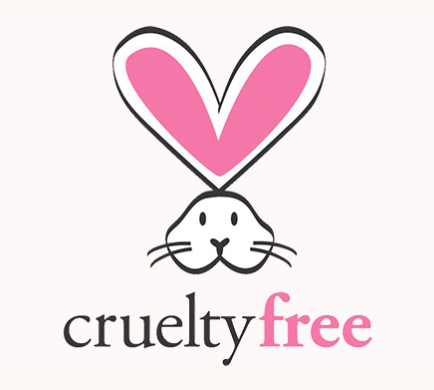 Tags: