It's time to announce the winner of our Sara's Kitchen giveaway!
This week, Donegal Daily had a giveaway for a lucky reader to win a steak meal for two with a bottle of wine at the new Sara's Kitchen in Sister Sara's Letterkenny.
And the winner is… Adele Doherty!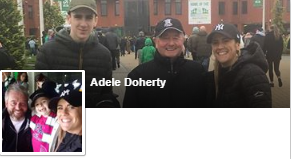 Sara's Kitchen is the talk of Donegal this summer as it brings a whole new food experience to Letterkenny.
One of the most popular items on the new Sara's Kitchen menu is the delicious steak. The 12oz Irish Mature Sirloin is served at Sara's with rosemary butter, cherry tomato, skinny fries and a rocket and parmesan salad.
There is something for everyone in Sara's Kitchen, where food is served daily from 4pm-9pm Mon-Thurs and from 1pm-9pm Friday-Saturday-Sunday.
Sara's Kitchen is the perfect place to grab a great lunch or a tasty meal before a night out in Letterkenny. If you are planning a party soon, why not try out Sara's for great value dishes, daily specials and a full kids menu.
If you'd like to try out Sara's for yourself, simply book a table by calling in, telephoning on 0749122238 or message Sister Saras on Facebook.
Check out Sister Saras on Facebook here for more events and offers.
Tags: