It's full steam ahead this week at Castle Grove, where the team are preparing for the eagerly awaited Wedding Fayre, and just wrapped another successful dog show in aid of Irish Guide Dogs for the Blind and Animals in Need Donegal.  A huge thank you to everyone for participating and to all our sponsors. 
As we get ready to launch new Wedding menus, we would like to congratulate the newest member of our team, Helen Burke on her Gold Medal win at "A Passion to Inspire "cookery competition at the local and very successful A Taste of Donegal Food Festival.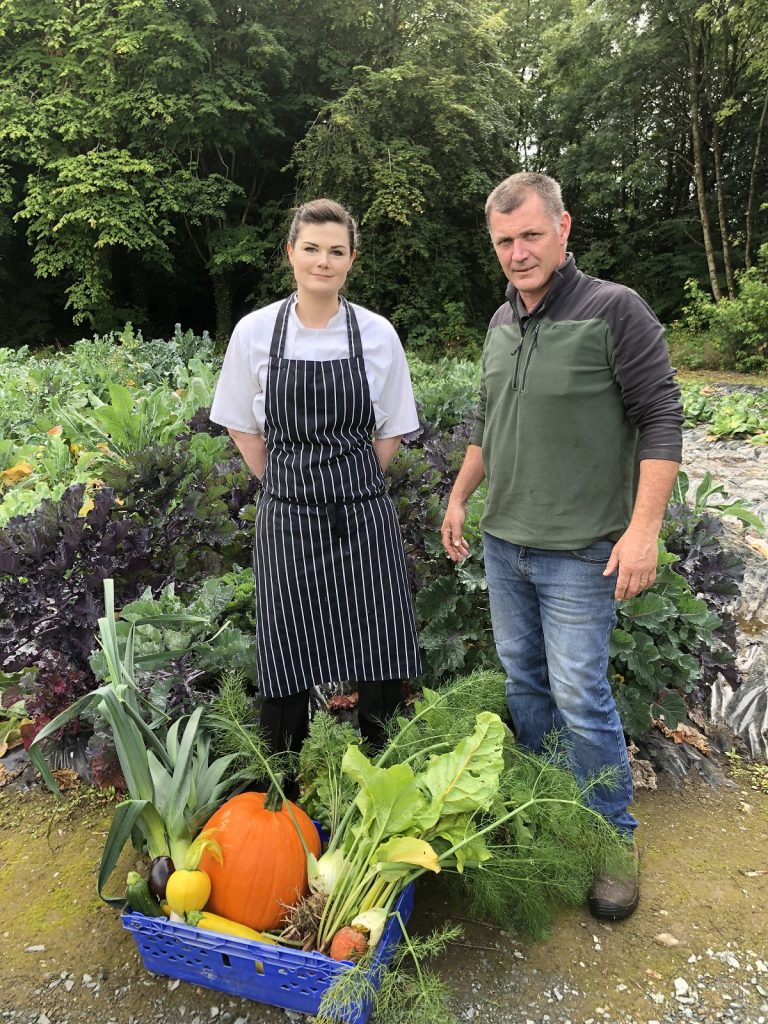 As part of the festival, Donegal Chefs are invited to enter A Passion to Inspire cookery competition, to present exciting and tasty dishes made with local ingredients and telling a story of their area of Donegal.
Castle Grove was proudly represented by Chef Helen Burke who prepared two beautiful dishes promoting the finest seafood available on Donegal's Coastline and vegetables from Castle Grove's Walled Garden. The dishes were:
Lobster
Poached Lobster, Walled Garden Carrots, Lobster Crouton Crumb, Crème Fraiche
Halibut
Wild Halibut, Glazed Chicken Lollipops, Cockles, Samphire, Baby Potatoes, Mushroom Puree, Crispy Chicken Skin
Helen believes in using locally sourced Donegal food, with a flair for showcasing Donegal Seafood. Helen's love for cooking began early in life with the inspiration of her mothers and grandmothers well-known home cooking.
The dishes presented to the judges reflected childhood memories foraging mushrooms and collecting cockles, mussels and sea herbs from Donegal's beaches.
This food ethos, cooking technique and food preservations secured Helen a Gold medal.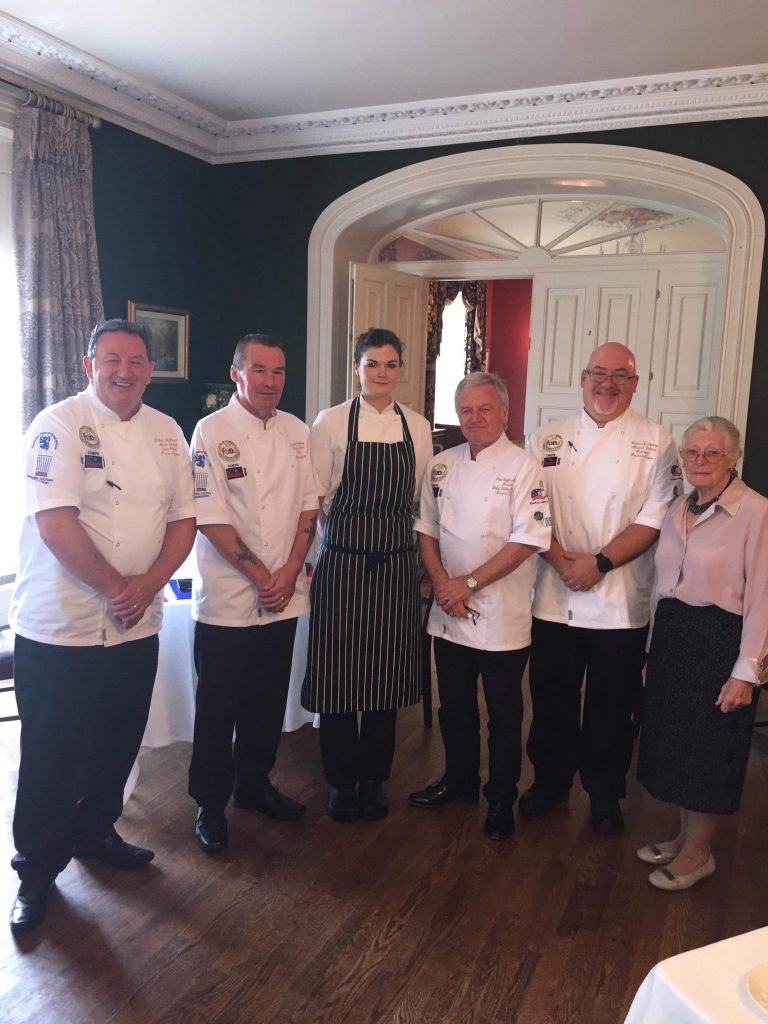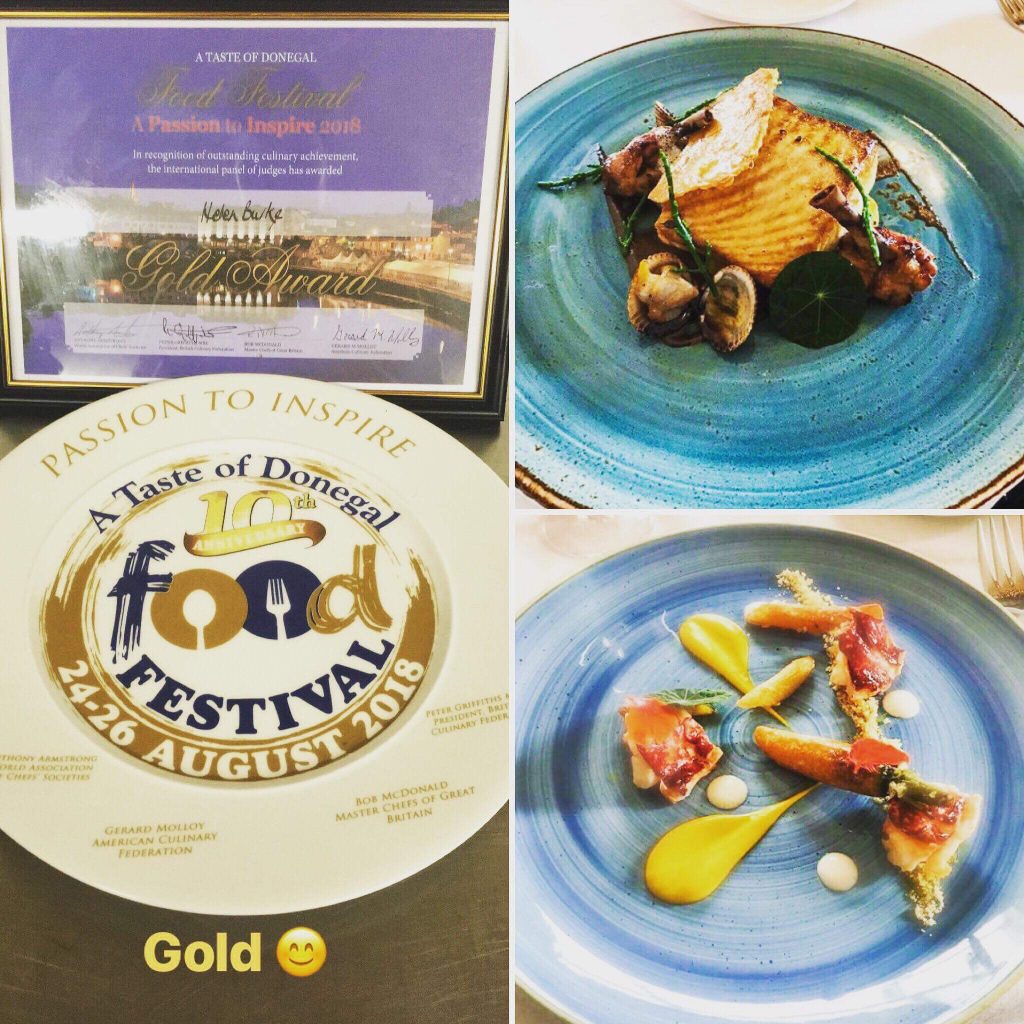 Huge Congratulations to Chef Helen from the Sweeney Family and all the CG Team!  Unfortunately, Helen was not present to collect her award, so Irene Sweeney accepted it on her behalf.
To Sample Helen's wonderful dishes, call 0749151118 to book now
EMAIL: reservations@castlegrove.com
Or message us on Facebook: www.facebook.com/castlegrove1695
Tags: