A mix of sunshine, rain and happy faces made for a memorable 14th Party in The Park event by the Donegal Youth Service.
The showers didn't dampen the spirits of the crowds who made their way out for the free one day festival to make some memories before summer ended.  The annual event set up by the young people, volunteers and staff of Donegal Youth Service took place on Friday the 24th of August this year and it was 'wile craic'.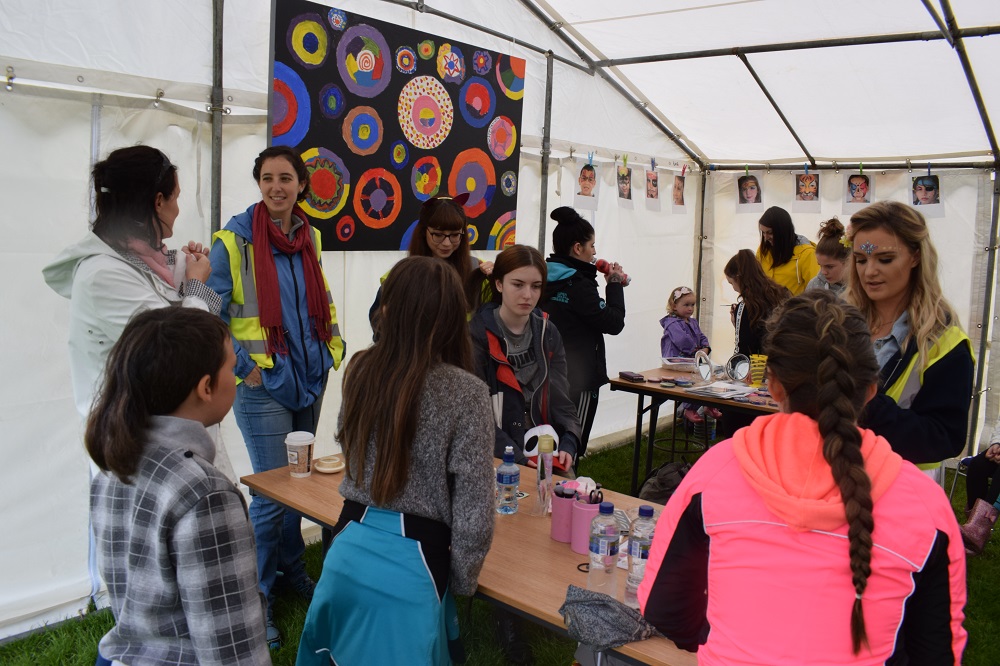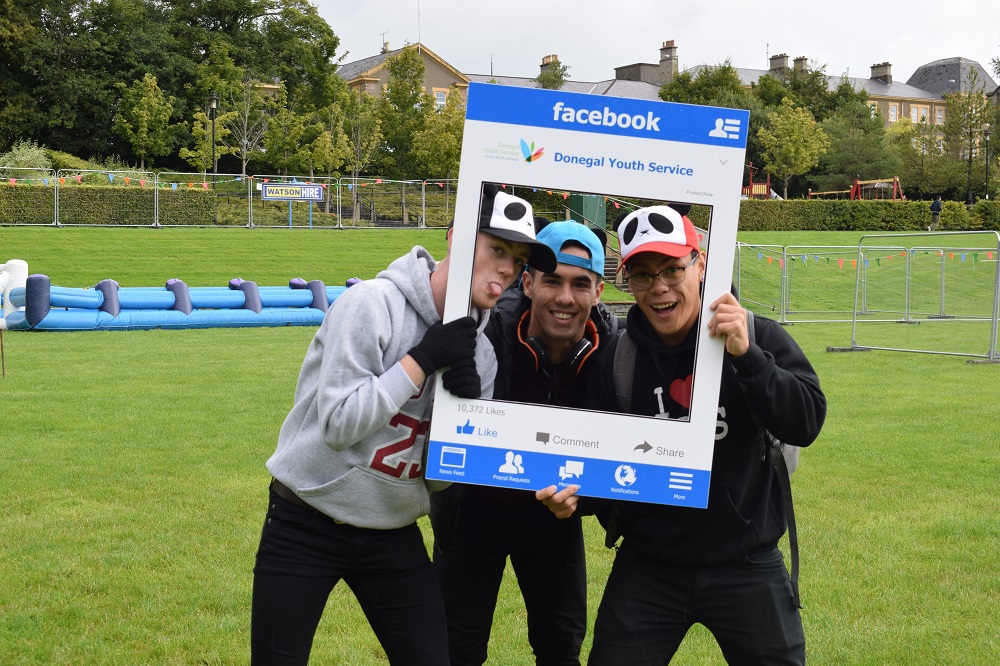 The usual favourites bouncy castles, face painting, live music, human fuzzball, olympic games, henna were all back this year with the addition of storytelling, and festival hair and make up for that extra special festival feel.
There was music of all styles and genres to entertain the crowds from rock, to hip hop, electronic, fusion, singer songwriters and soul.  Happy Out, DJ Slothman, Purple Gorilla, Tadgh Brennan, Ryan Cunningham, Tank Engine, Sheerbuzz and Tank Engine were just a few of the acts to take to the main stage overlooking the park.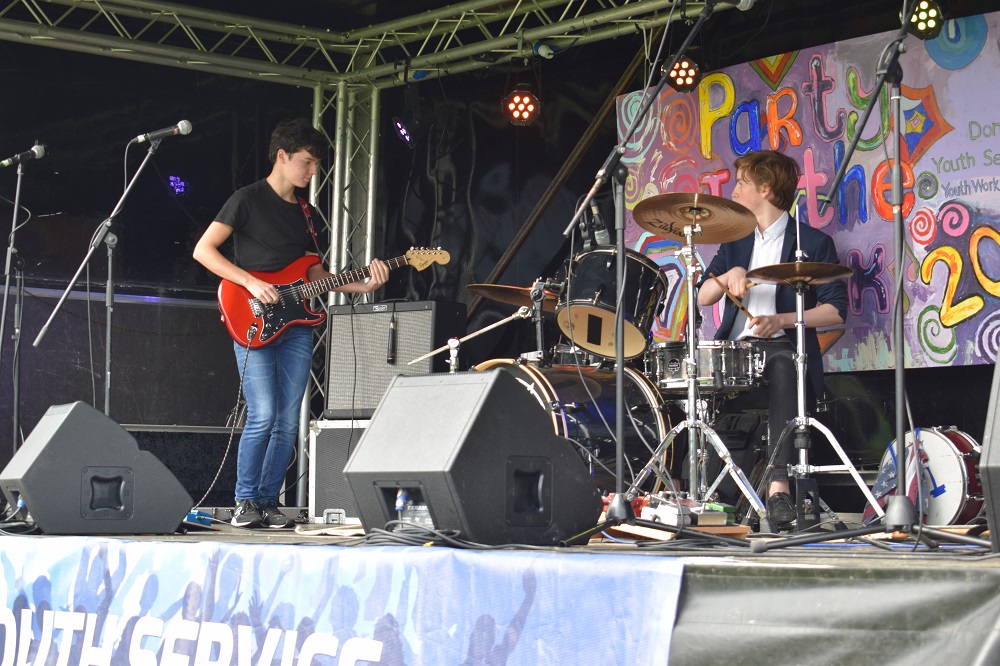 Spiderman, Peppa Pig, Captain America, and The Hulk all took time out of their busy schedules to travel to Donegal to meet the young people at Party in The Park.  They had a great time meeting everyone and joining in on the fun.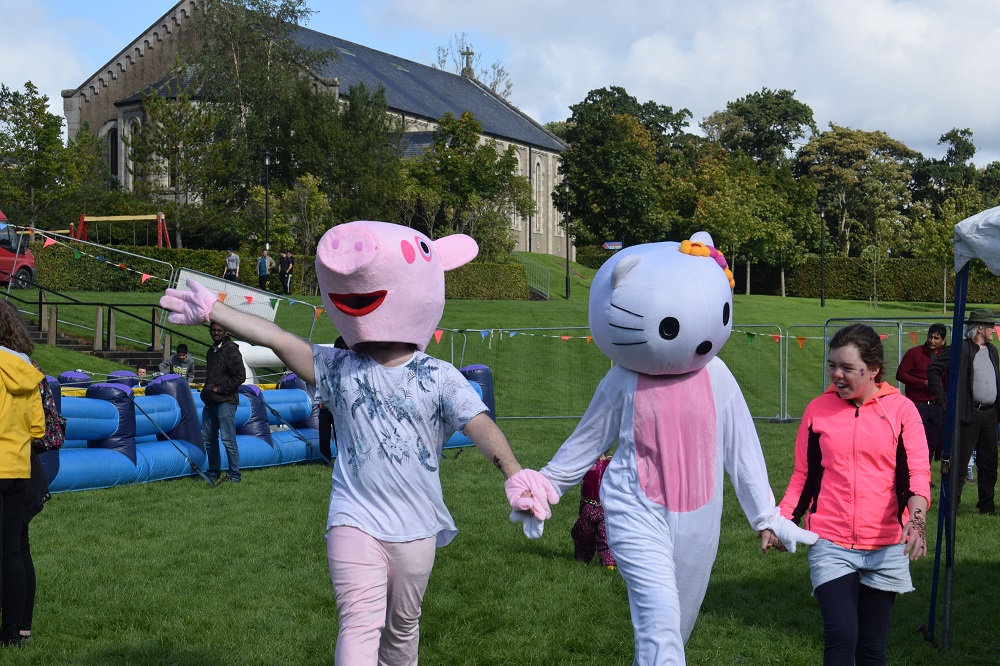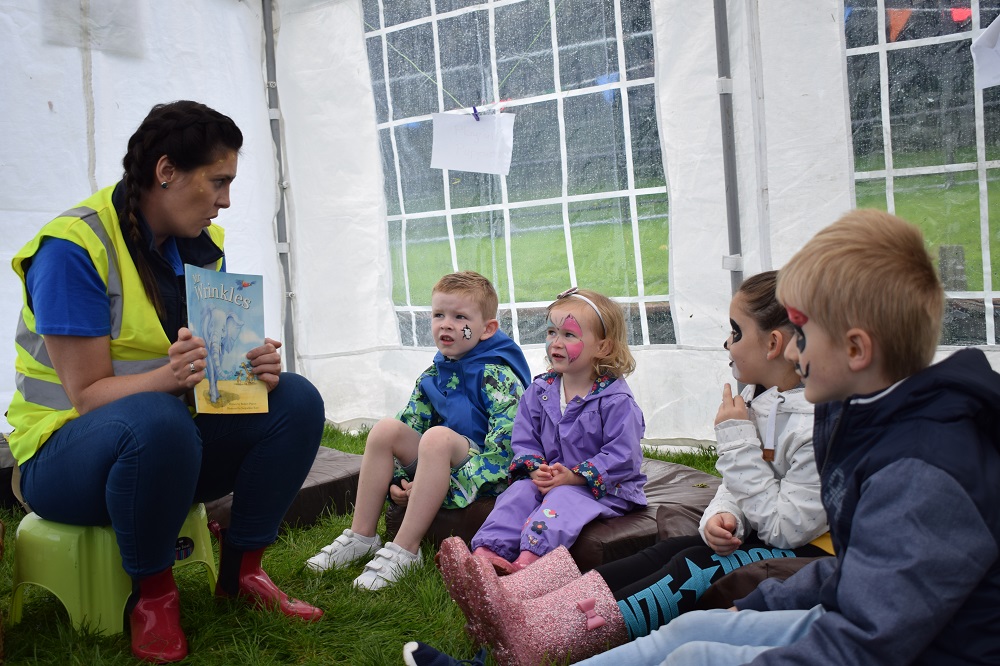 The Letterkenny Youth Information Centre were also on hand to share information about opportunities for young people in the EU and to play a few games. They want young people to know that there are lots of opportunities for young people to work, volunteer and study abroad and explore the EU.
The day was strictly no alcohol or drugs and supported by the Northwest Regional Drug & Alcohol Taskforce.  Donegal Youth Service would also like to extend its warmest thanks to Donegal County Council, Letterkenny Town Park, An Garda Síochána, the Irish Red Cross, all of the volunteers, vendors, attendees, and everyone else who helped to make this free event for the young people of Donegal a huge success. See you all again next year!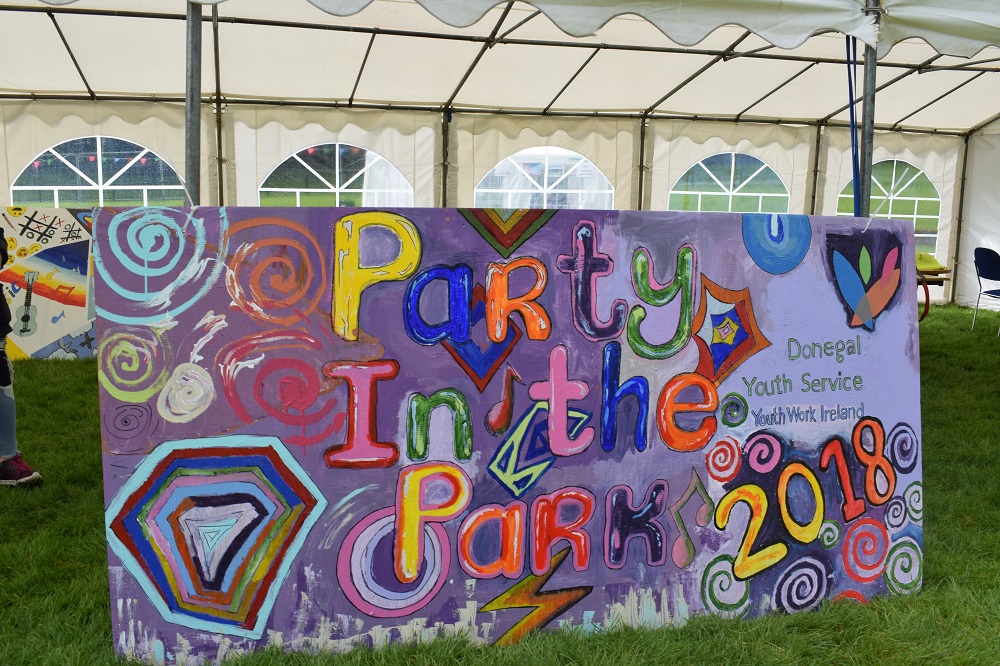 For more information about Donegal Youth Service please contact 074 91 29630, admin@donegalyouthservice.ie, www.donegalyouthservice.ie or pop in to 16-18 Port Road Letterkenny.  You can also catch them on Facebook, Instagram and Twitter.