A committee has formed in West Donegal to take action to prevent the planned closure of rural post offices by An Post.
A public meeting in Gweedore on Wednesday night was attended by members of the public and local representatives who gathered to form a plan to save their rural services. 
Cllr Michael Cholm Mac Giolla Easpuig said the meeting was well-attended by the local community who turned out to express their anger at the government's decision to close post offices in West Donegal.
Seventeen post offices in Donegal have been listed for consolidation by An Post, as part of a nationwide policy to close 159 offices in total within the state.
Wednesday's meeting heard from speakers including Cllr Mac Giolla Easpuig, Thomas Pringle TD, committee Chair Danny Brown and other public representatives. 
Cllr Mac Giolla Easpuig said a number of courses of action have been agreed. He said: "The committee will be submitting an appeal and circulating sample appeals for individuals to use as it is vitally important that the public make their view known and there will also be petitions for the wider community to sign."
A protest is due to take place on the 15th of September 11.30 am at Bun Beag and 12.30 pm in Bun na Leaca.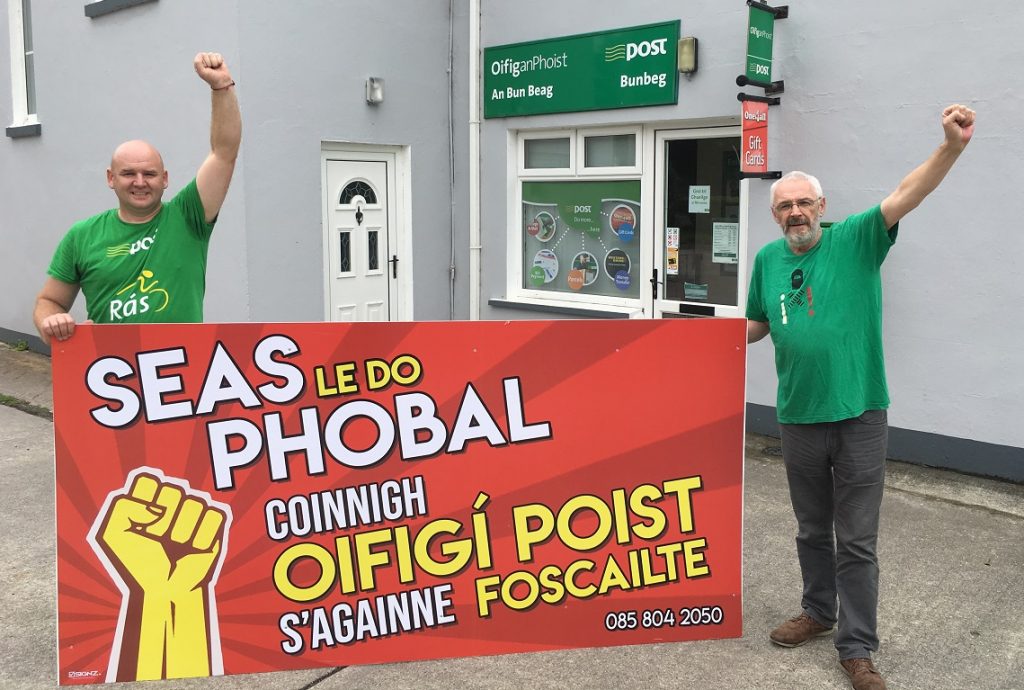 Speaking at the event, Thomas Pringle TD said: "It is vitally important that people remember that it has been the Fianna Fáil / Fine Gael nexus that has been responsible for the decline in our post office services.
"From 1999 to 2011 Fianna Fáil presided over the closure of 755 post offices with Fine Gael presiding over hundreds since then. Ultimately we need a new view to save post offices and Fianna Fáil or Fine Gael will not provide that.
"So we need to make our submission to An Post which is vital but we need to remember that it is our government that preside over this situation for years and we elect our government," said Deputy Pringle.
Tags: