Letterkenny Municipal Authority has been asked to change by-laws to allow people to park outside a local medical centre for longer periods free of charge.
Councillor Ciaran Brogan told a meeting of the authority that he was left "embarrassed" after a good Samaritan received a parking ticket when he dropped a man in his 80s off at the centre.
After settling the elderly patient he returned to his car about 10 to 15 minutes later to find he had received a parking ticket at Scally Place.
He appealed the fine but was unsuccessful.
He added that he has heard a number of similar situations in recent months.
Cllr Brogan said he wanted to see the parking times at these car parking areas behind the old courthouse brought in line with the Main Street which allows a half hour grace for motorists.
Council spokesman Fergal Doherty said they were different issues as people visiting these medical facilities usually knew they had appointments whereas the Main Street was to allow shoppers to pop in and out of shops.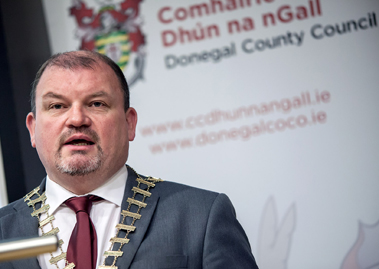 However, Cllr Brogan said perhaps the local traffic wardens should exercise a bit of common sense in the matter.
"I would ask the executive to revisit it. A bit of common sense goes a long way and I would ask that a bit of common sense is used with these appeals," he said.
Cllr Gerry McMonagle said in his experience that very few appeals are upheld and that a review of the overall system will "do no harm."
Cllr Brogan, who proposed the motion, said he was glad he had received the support of the council members saying this is a very genuine case.
Tags: