The Sanctuary of St Patrick – Lough Derg is inviting people bereaved by suicide to a one day retreat this September 29th.
For many generations people of faith have come to Lough Derg to seek from God strength in the face of life's difficulties and light in times of darkness.
The Living with Suicide Day on Lough Derg seeks to offer solace of solidarity to those who come with the weight of this particular burden: people who have lost a loved one to suicide, people who struggle to keep themselves safe when the darkness seems complete, people who stay close to a family member or friend who may seem to be at risk, people who accompany others in these difficult situations.
Our hope is that, in these few hours together in this place of sanctuary, we may come to know something of the truth of the Psalmist's prayer of trust in God:"Even in the darkness, you are near; your right hand holds me fast." (Psalm 138:10)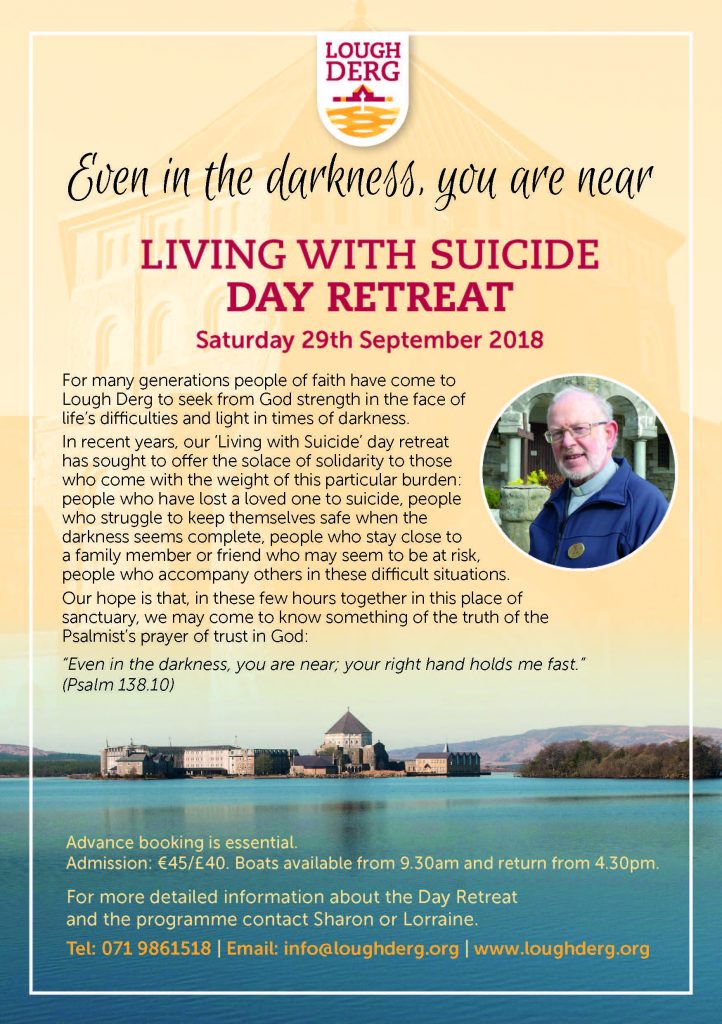 Advance booking is essential. Admission €45/£40.
Boats from 9.30am. Day commences at 10.30am. Boats return from 4.00pm.
For more detailed information about this Day Retreat and the programme contact Sharon or Lorraine on: 
Tel: 0719861518 – 00353 (0) 71 9861518
Email:  info@loughderg.org
Visit: www.loughderg.org
Tags: