An exciting new disco is launching in Letterkenny this month for adults with intellectual disabilities.
The 'No Limits' disco is an I.D. friendly night out for adults over the age of 18.
The disco promises to be a fun and inclusive night for all with DJ Lee Gooch on the decks.
'No Limits' has been organised by a team of local friends who noticed a lack of social outlets for adults with intellectual disabilities after a certain age.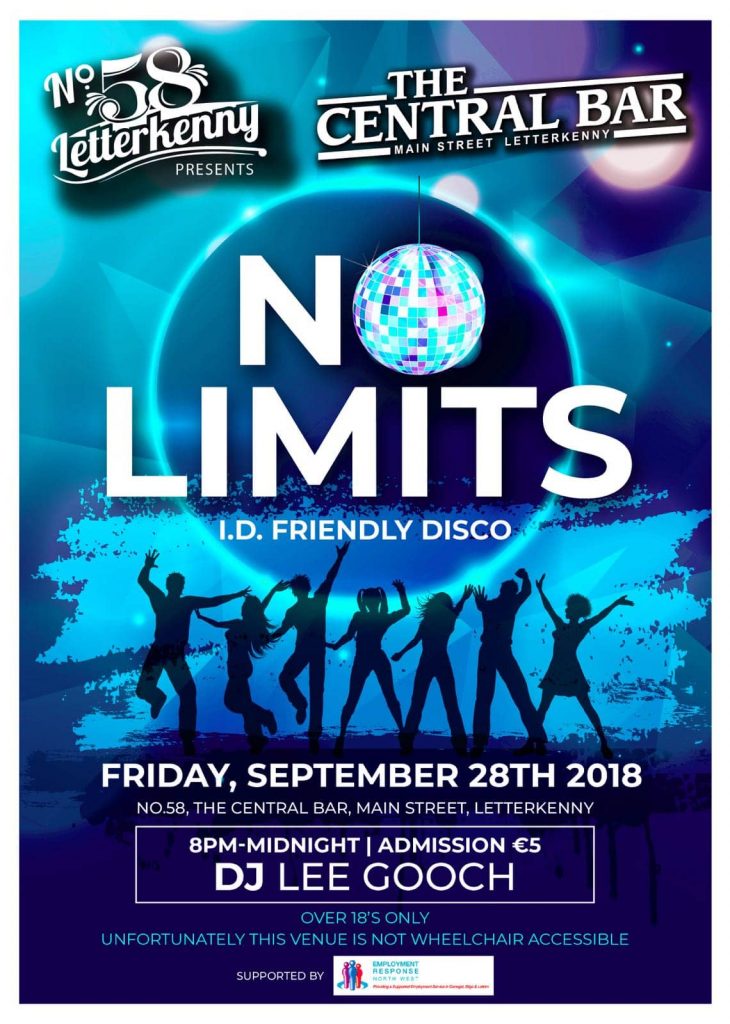 Organisers said: "We all felt strongly that adults with I.D. are entitled to the same nightclub experience that is so readily available to their peers.
"There's so much out there for children and teens with I.D. but quite often when individuals leave their school communities they find themselves in a bit of a social vacuum.
"So, we wanted to create an event where people could come together and have a bit of craic!"
The team chose the memorable and catchy name 'No Limits' to capture the ever-growing positive and inclusive attitude towards I.D..
An organising team member said: "I have a sister with an intellectual disability and I've noticed she feels a little intimidated and overwhelmed in the local nightclubs and pubs. This event will have the same nightclub experience, but hopefully feel more enjoyable."
All adults and friends are welcome to attend this disco at No. 58 nightclub upstairs in the Central Bar on Friday Sept 28th from 8pm-Midnight.
Admission €5
For further details please contact 0871476223
Tags: