It's time to announce the winner of this week's giveaway with Sara's Kitchen in Sister Sara's Letterkenny Superpub!
One lucky Donegal Daily reader has won a delicious Sunday Roast dinner for the family… and the winner is:
Brónagh Carr, congratulations Bronagh!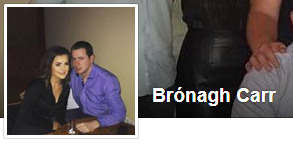 Sara's Kitchen is the talk of Donegal this summer as it brings a whole new food experience to Letterkenny.
There is something for everyone in Sara's Kitchen, where food is served daily from 4pm-9pm Mon-Thurs and from 1pm-9pm Friday-Saturday-Sunday.
Sara's Kitchen is the perfect place to grab a great lunch or a tasty meal before a night out in Letterkenny. If you are planning a party soon, why not try out Sara's for great value dishes, daily specials and a full kids menu.
If you'd like to try out Sara's for yourself, simply book a table by calling in, telephoning on 0749122238 or message Sister Saras on Facebook.
Check out Sister Saras on Facebook here for more events and offers.
Tags: