A family had a lucky escape after their car was hit by debris during Storm Ali this morning.
The driver had just returned from leaving children off on the school run when the car was struck by roof tiles.
Nobody was hurt during the incident in Newtownucnningham but there was considerable damage caused to the car.
Pictures courtesy of Inishowen Motors.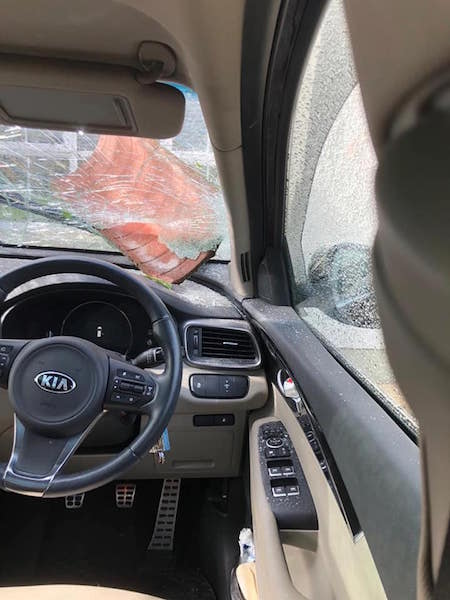 Tags: