The Lifford Old Courthouse hosted it's debut show on Culture Night 2018 following a successful crowdfunding campaign to transform it into an arts and culture venue.
Former Eurovision winner and singer-songwriter Charlie McGettigan was on hand to preview the Lifford Old Courthouse 2019 Arts & Culture Programme last Friday with a stunning performance.
Over ninety minutes, in the intimate setting of Donegal's former courtroom, the enthralled crowd were treated to hits from McGettigan's illustrious career, including Feet of a Dancer and the Eurovision Song Contest winning Rock and Roll Kids, interspersed with humorous anecdotes and a few classics for good measure.
The performance served as a preview of Lifford Old Courthouse's 2019 Arts and Culture Programme, which will see more musical performances, workshops and exhibitions take place in the historic building after a successful crowdfunding campaign earlier this year.
Support on the night was provided by local singer songwriter and poet Patricia Morris, who wowed the crowd with a number of beautiful, original songs.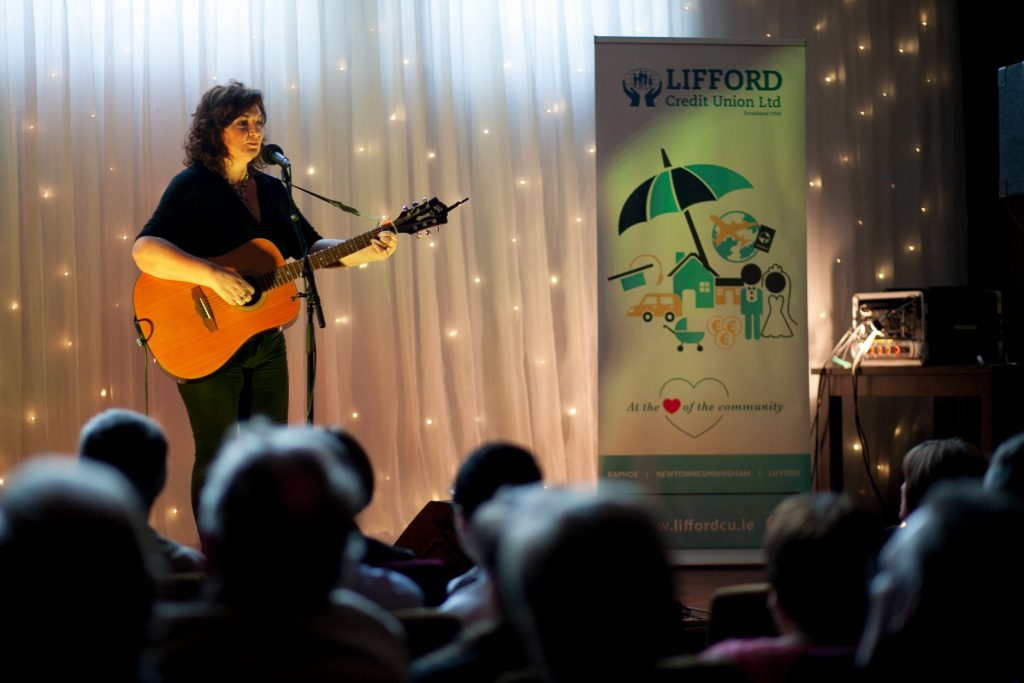 "It was an amazing night and a real thrill to see an artist the caliber of Charlie McGettigan performing live," said Gillian Graham, manager of Lifford Old Courthouse.
"I'd like to thank everybody who attended the night and a special thanks to our primary sponsor Lifford Credit Union, who made it possible. This event is just a glimpse at what we have in store for the future."
Tags: