As Kee's Hotel prepare for their Wedding Showcase in association with Team Bride on Thursday 18th October, the team tell us why Kee's Hotel is the perfect location in Donegal for your special day:
We understand what it takes to make your Wedding Day truly romantic, leaving you cherished memories that will last forever.
Catering for everything from the smaller intimate celebration to the larger traditional wedding, our dedicated Wedding Team will be with you from your first meeting to the day itself, always on hand to answer any questions and most importantly to tailor your day to you.
In Kee's we believe every bride and groom should be the centre of attention and therefore you will never have to share your day with anyone else, one wedding a day is truly the Kee's way as we want to make every detail perfect for you.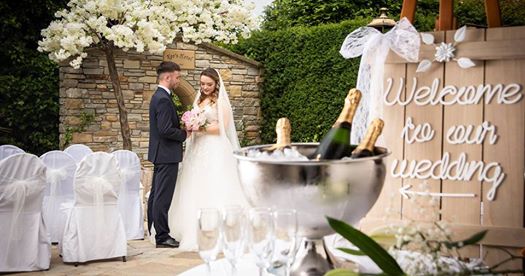 The wonderful atmosphere of your wedding day is carried on when you step into our stunning newly renovated Sapphire Bridal Suite, the perfect place to unwind after your big day, with its elegant decor and modern facilities, yet still retaining that renowned Kee's Hotel charm.
It's separate sitting room, floor to ceiling mirror, jacuzzi bath and rainforest shower provide that extra elegance to top off your day, and of course enjoy your first breakfast together the following morning.
With all our years of experience it's no surprise that brides and grooms have been choosing
Kee's Hotel for generations.
Contact us now to make an appointment and find out all about our excellent packages and how we can bring your dreams to reality.
Come and Visit us at Our Wedding Showcase in association with Team Bride on Thursday 18th October 2018 from 7pm – 9pm and see what we can do for you.
---
Sponsored Post
Tags: