This week, the team at Letterkenny Credit Union tell us how "Out with the old and in with the new is made possible with LKCU":
Are you interested in putting in a new kitchen, conservatory or bathroom?
Maybe you are planning upgrades to make your home warmer or more energy efficient?
We at LKCU know that any renovation to your home can be stressful, let us help take away that stress. So if you are converting the unused space in your home, or adding additional space, this loan is the one for you.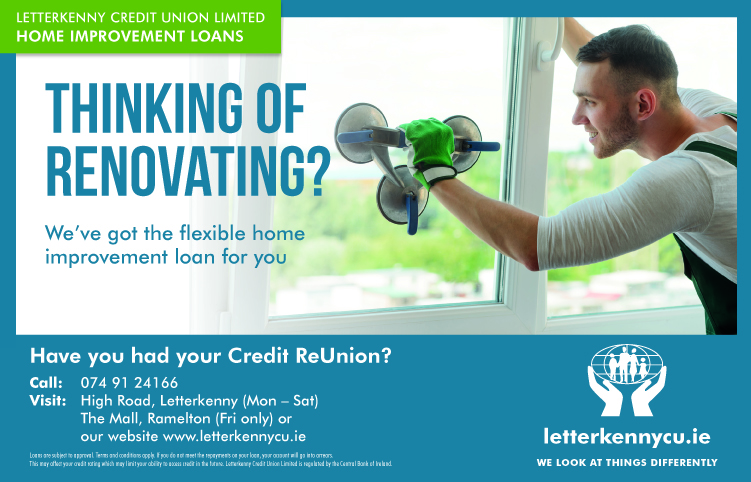 Paul Hume, Chairperson Letterkenny Credit Union said; "We continuously receive large numbers of queries from people in the Letterkenny area asking about home improvement loans. It's easy to see why LKCU have developed this new product to help members make their home improvement dreams a reality.
"We proudly introduce for a limited time only our €30,000 revamp loan at a great value APR rate of 7%**. Not only that, but our loans are typically approved in 24hrs. We are also happy to offer our loans to brand new members, those members we see every day and of course those members who may have inactive accounts or whom we haven't seen in a while."  
Paul continued: "There are a lot of other benefits with our home improvement loan. There are no administration fees or hidden charges and we can structure repayments in a way that suits every individual's circumstances. Borrowers are also free to repay the loan early, should they wish, without any penalties. So we would encourage anyone planning on doing some DIY to contact us at Letterkenny Credit Union."
Contact us today on 074 91 02126, email Loans@letterkennycu.ie or log on to www.letterkennycu.ie for more details.
** For a €30,000, 10 year variable interest rate loan with 120 monthly repayments of €344.95 an interest Rate of 6.78%, a representative APR of 7%, the total amount payable by the member is €41,387.38. Information correct as at 24/9/2018.
---
Sponsored Post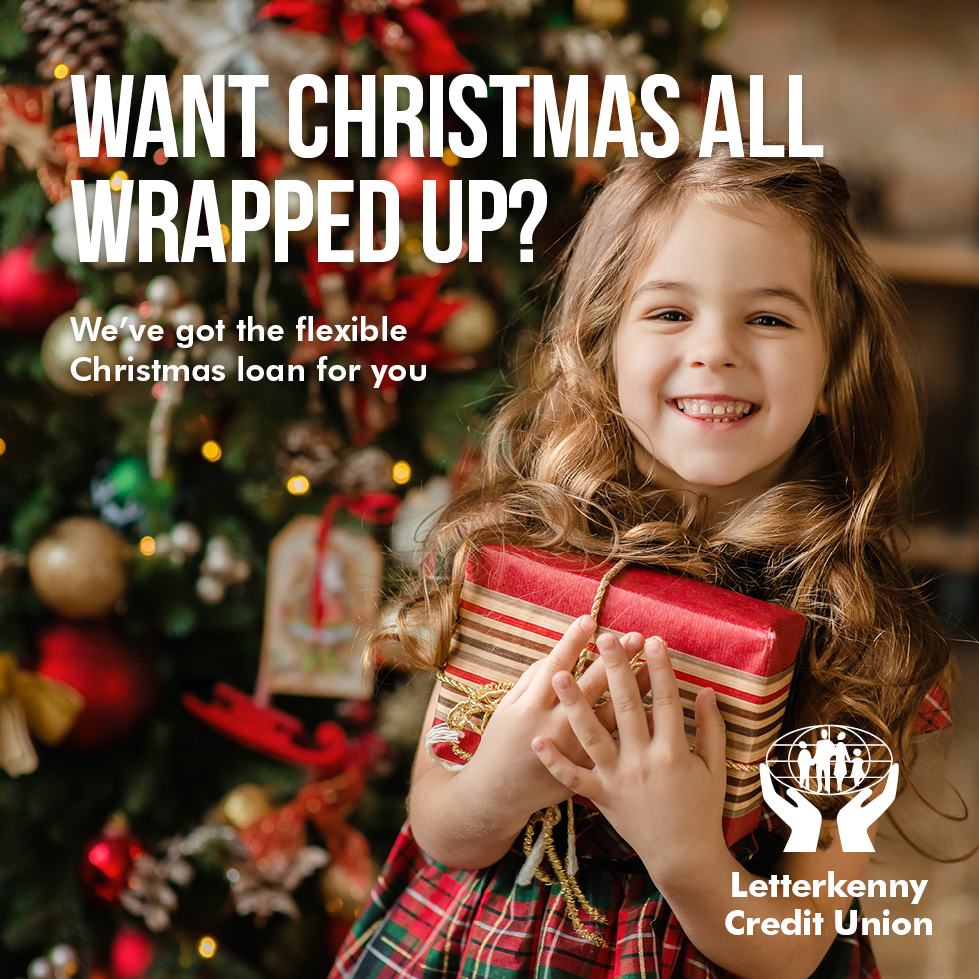 Tags: