The Mavericks Barbers of Letterkenny have a big announcement to make this week. Here, they introduce their custom made male grooming range, available in the shop now: 
Well gentlemen, after a lot of hard work, research and design, the Mavericks team has pulled together a range of top-quality grooming products.
The challenge was to deliver top quality products but only at good value prices to our customers! Well not only do we feel that we achieved this, but our customers are telling us that we have done it!!!
We have started out with the top 5 products in demand in our store and added one more that we have been looking to create for a long, long time.
Here is a rundown of the new Mavericks products…
Mavericks Beard Oil
Hemp oil helps moisturise the skin under the beard to eliminate skin dryness, whilst also preventing itching and irritation. Jojoba oil leaves the beard clean and soft revealing the hairs natural colour and elegance.
Like any beard oil, ours does a number of jobs in keeping your beard in top shape.
We have two different oils available, in two great scents Sandalwood and Artemis!
Mavericks Sea Salt Spray
A fantastic product for creating a messy, undone look. It adds volume, texture and control like nothing else. Tonnes of value for your money.
Also, it is the best product on the market for thickening fine hair. It is delivered in a fresh Coconut & Mandarin scent and available in 250ml.
Mavericks Boost Volume Powder
A popular new way to style the modern hair cut is with volume powder. Our boost powder provides a firm hold, thickens hair whilst leaving a matt finish.
It was a great challenge to bring this product to market at a good price as volume powder is very expensive. However, at €12 for 10g it is almost half the price of similar products, but the quality rivals the best in the market!
Mavericks Shaping Paste
The shaping paste is a versatile product that adds texture to the hair providing a lightweight but strong hold whilst providing a great finish Depending on how you finish the hair a mid-sheen or a dry look can be achieved with this great product. Available in 100ml with a subtle but great Cinnamon & Nutmeg scent.
Mavericks Deluxe Pomade
Our strong hold pomade can shape and style as required to achieve classic high gloss finish.
A nice twist we added to the pomade is that it is water soluble making it really easy to wash out, not like most gels and pomades on the market.
The pomade comes with a unique passion fruit scent in a 100ml tub.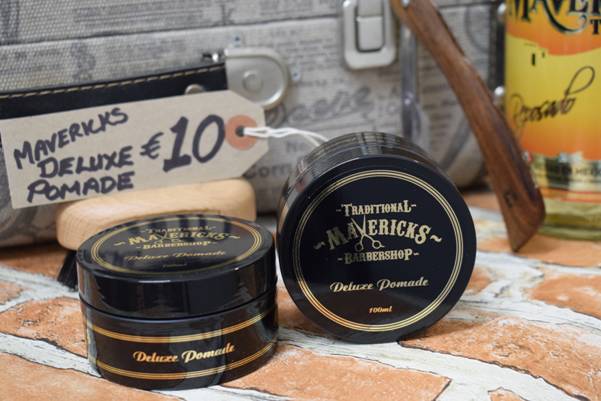 Gentlemen why not call in tlo Mavericks @Lower Main Street Letterkenny and have a look at our full range of premium male grooming products. We have over 30 beard products, 40 hair styling products and many, many more products to choose from…
Also, you can catch up with us on Facebook  (www.facebook.com/Maverickstraditionalbarbershop) and follow us on Instagram (maverickstraditionalbarbershop) Snapchat @MAVERICKSTBS or Twitter www.twitter.com/mavericksbaber…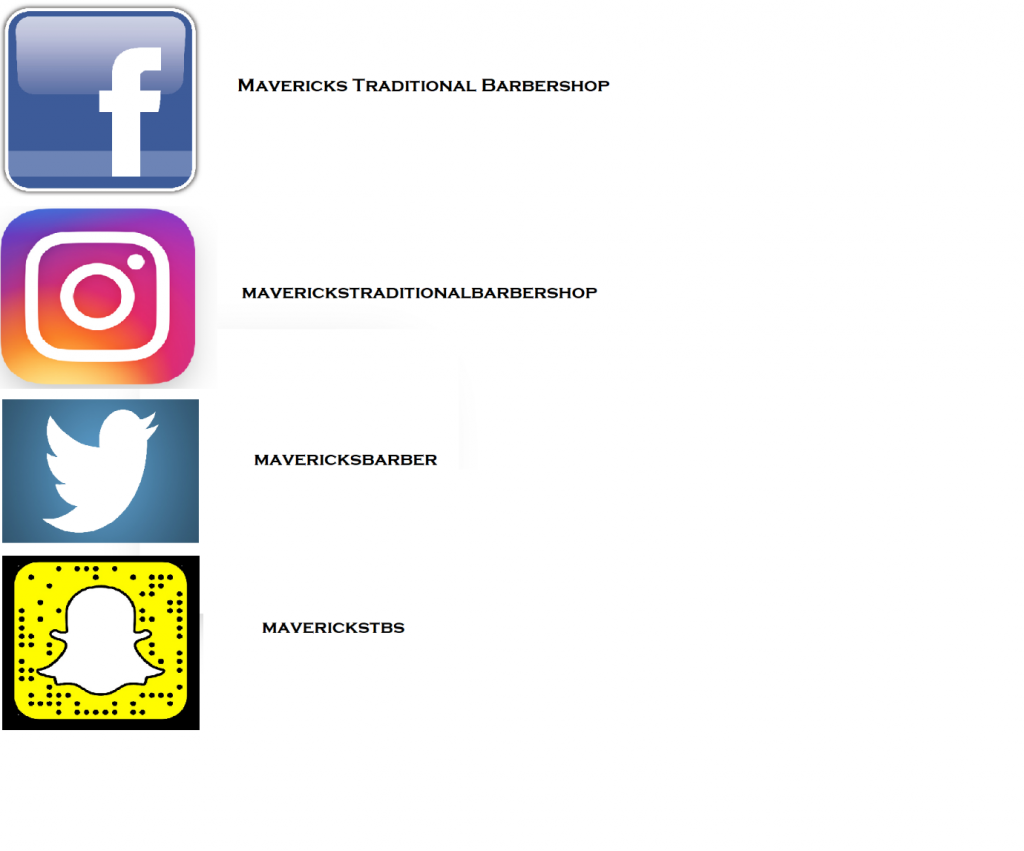 Tags: