Garbhan Grant hasn't been enjoying football as much for as long as he can remember.
Grant has hit five goals already this season and is settling in well to life at Bonagee United.
Plucked from his schoolboy club, Letterkenny Rovers, over the summer months by new Bonagee boss Jason Gibson, Grant has excelled in his new-found role as a centre-forward.
Grant has scored twice against Swilly Rovers and Finn Harps Reserves and was among the goalscorer in last Monday's 3-1 win over Derry City Reserves.
"I'm getting used to playing up front again," says Grant, who has been named as the Watson's Menswear Player of the Month for September.
"It's a bit harder playing with the back to goal, but I'm enjoying it.
"Goalscoring wise I'm happy enough. As a striker, goals matter. I need to get fitter and sharper.
"I just want to play as much football as I can and enjoy it. I need to get into the mindset of a striker and score as many goals as I can."
Bonagee were bottom-but-one last season, with only Swilly Rovers beneath them in the Four Lanterns Ulster Senior League.
Already this term, they're four-from-four, but have yet to face the 'big two', Cockhill Celtic or Letterkenny Rovers.
Grant says: "We've had perfect results. Performances haven't been the best, but it's results that matter.
"Every week, we're gelling better and training together helps. We expect performances to get better.
"Jason has brought in some very good players. There are boys there who have played senior football and it's a very competitive squad, too.
"Closing the gap is the first aim, but we're just taking it week by week."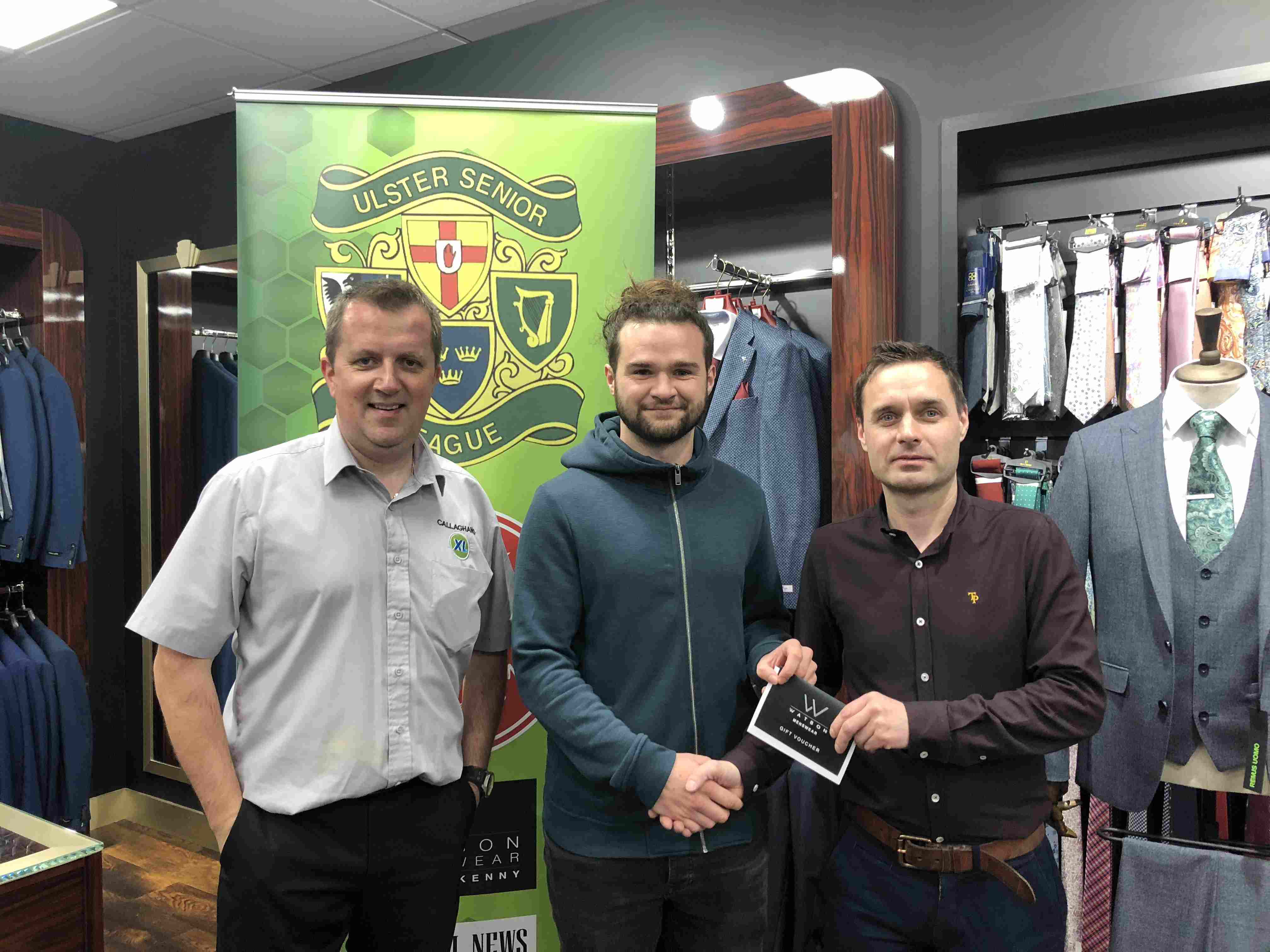 Once again, the Ulster Senior League have teamed up with Watson's Menswear to honour the Player of the Month and Grant's blistering start to the campaign, which has also yielded some assists, means he gets the nod.
Grant had found game time limited at Leckiew Park. And, though it was a wrench to leave Rovers, the cross-town move made sense.
He says: "It was hard to leave Rovers. They were the club I grew up with. Every time I went away, they were always the club I came back to. I have a lot of friends there. But at the same time I just wanted to play more football – and that's why I went to Bonagee. I wasn't playing much last season and I need to play regularly."
Grant had a spell in America, where he had a soccer scholarship at Holy Cross College in Indiana. A brief stint in Australia, where he played football in Melbourne, followed, but he's back on home soil now and working as a graphic designer in Bizzprint.
"It was time to come back," he says.
"I was away for so long. You appreciate stuff more when you come back."
And Grant has been pleasantly surprised by the standard of the Ulster Senior League.
He says: "The standard is good. A lot of the better players are with fewer teams so the standard has gone up. When I came back first I was surprised how high the standard was."
Tags: