People living near a Co Donegal beauty spot were left with a litter hangover after dumpers left thousands of empty beers cans behind them.
People living in Brinaleck in Gaoth Dobhair awoke to find the boozy beer can haul left in the scenic countryside today.
Council officials are investigating the origins of the haul.
Local county councillor Micheal Mac Giolla Easbuig said whoever left behind the bizarre litter haul has no respect for their local community.
"This is an absolute disgrace and there is simply no excuse for it.
"Some people might find it amusing to see thousands of beer cans dumped in one place but it is far from funny.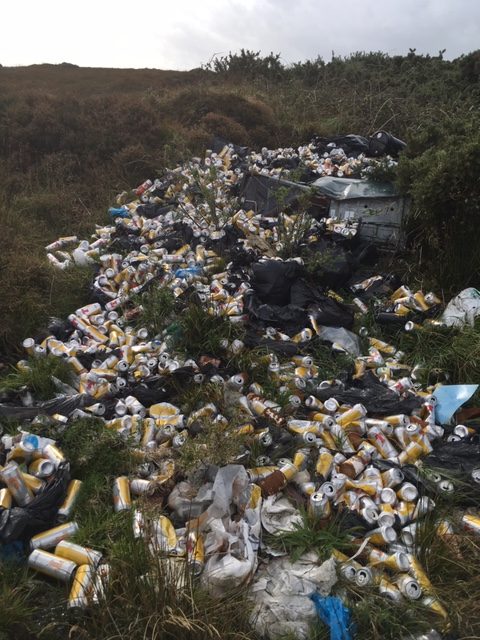 "I have informed the council of this dumping and now they will have to send somebody out to clean it up.
"I don't know who is responsible for this but they certainly have no respect for this beautiful area," he said.
A spokesman for Donegal County Council confirmed they are aware of the incident and have launched a full investigation into the origins of the 'beer can dumper.'