Five years ago this week, Jason Quigley began his bid for glory at the World Amateur Championships in Almaty and now he's battling for a professional belt for the second time.
By Chris McNulty in Indio, California
"That's some journey," Quigley (14-0, 11KOs) smiles as he gets ready for action against Freddy Hernandez (34-9, 22KOs).
Many of his old amateur foes have cut their teeth in the professional ranks and Quigley finds it hard to believe he's at the fifth anniversary of those World Championships.
It all started out on October 19, 2013 and a win over Vijender Singh. It was a bout that could have altered the course of history as we know it.
"I got split on the top of my head," Quigley reflects. 
"I was lucky that it didn't happen over the eye. I got it on the head, got a couple of stitches in it and went on to get a silver medal."
Singh was a tough nut for Quigley to crack in the opening bout. He'd beaten  Hampus Henriksson of Sweden and was a bronze medalist at the 2008 Olympic Games and the 2009 World Championships.
"Such a man to draw first day!" Quigley says. "He was the world number one at the time. I beat him on a split decision."
The 30-26, 30-26, 28-28 scorecards put Quigley into a meeting with Scotland's Aston Brown and he also had wins over Zoltán Harcsa and Artem Chebotarev before losing out to the Kazakh, Zhanibek Alimkhanuly, in the final.
Singh, Brown, Chebotarev and Alimkhanuly have all, like Quigley, entered the pro game.
The 10-0 Singh actually fought in Dublin in 2015, beating England's Dean Gallen by a first round KO. Brown (2-0), Chebotarev (5-0) and Alimkhanuly (3-0) are all unbeaten since going pro.
Earlier that year, Quigley stormed to a gold medal in the European Championships and adversaries from Minsk, Stefan Haertel (17-1) and Ievgen Khytrov (16-1) are pros now, with Khytrov having won and defended the NABF belt that Quigley is defending on Thursday at Fantasy Springs. 
Of all of them, Alimkhanuly would be the one he'd love to pencil in.
He says: "Maybe it could pan together and I might get my revenge on him."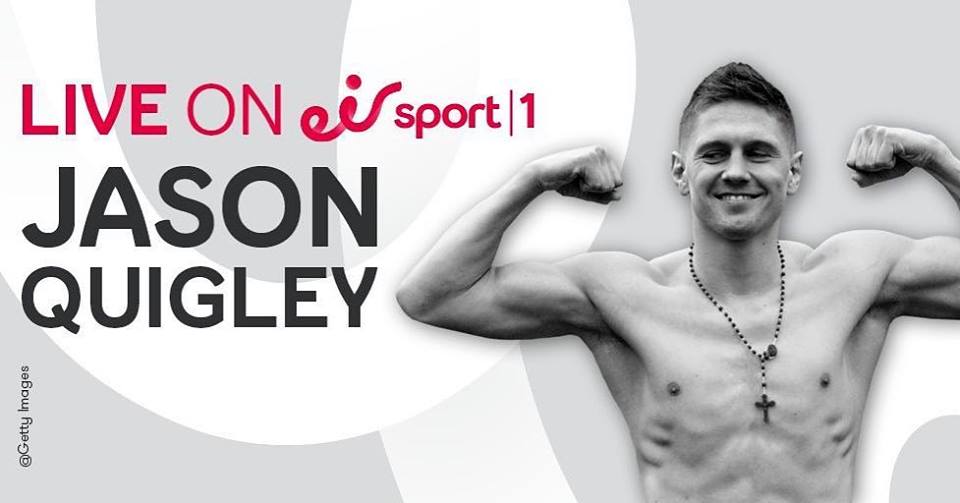 Tags: