Eighteen students from Royal & Prior Raphoe combined enterprise and charity to host a successful fundraising breakfast morning this week.
Ms McGirr's TY Business Class brought great morning cheer to their school on Tuesday when they ran a Cheerios Breakfast Morning in aid of Childline. 
The special event saw the class dishing out bowls of cereal to over 300 students from 1st, 2nd and 3rd year.
They raised a fantastic €500 for ISPCC Childline, the national listening service for children and young people in Ireland.
The students were kindly sponsored by Mulrine's in Ballybofey, who provided the orange juice, and Aurivo in the cross, who provided the milk.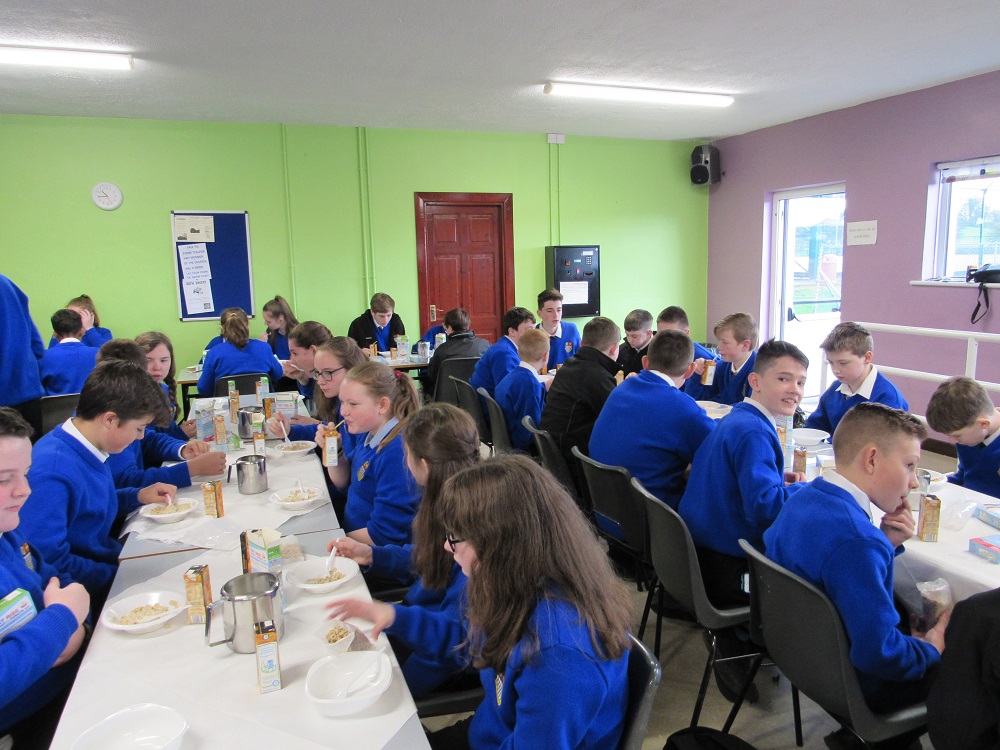 Cheerios Childline Breakfast Week took place from 15th to 21st October. The event is organised to fund Childline. Every year, over 350,000 calls are made by children and young adults to the Childline phone line, text and online services.
Tags: