A fundraising night held in Kelly's Bar in London last Saturday has raised €15,000 for a new multi-sports facility at Coláiste na Carraige in Glencolmcille.
Past pupils from all over London gathered for a night of stories, craic and music.
The reunion event, the first of its kind in the history of the school, was organised by the 'Two Pauls', Paul Hegarty from Glencolmcille and Paul Boyle from Crove, both well-known figures in the Donegal community in London.
"Everybody enjoyed themselves, it was great to see some old faces that I hadn't met in a while" said Paul Hegarty, "This was such a success, I think it would be great if we could make it a regular thing."
The night had a sports theme, and included a Q and A panel with All Ireland medal winners from 1992 and 2012 chaired by Kevin Barnes, member of the Coláiste na Carraige Board of Management.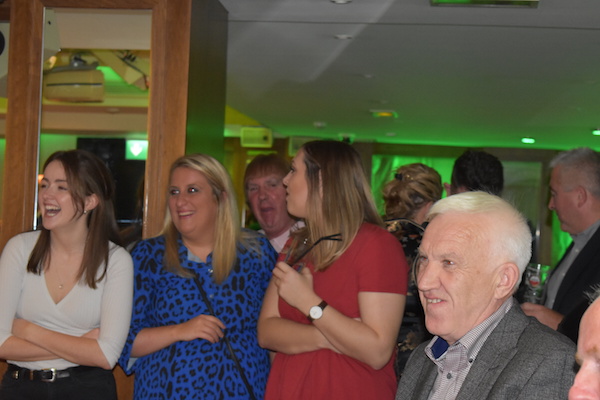 Questions from the floor prompted Noel Hegarty, John Joe Doherty, Patrick McBrearty and Tommy Ryan into a lively discussion about training methods, tough opponents, and the changes in football culture between 1992 and 2012.
The panel discussion was followed by an auction, ably conducted by Tir Chonaill Gaels stalwart Brendan 'Tiny' Vaughan. Auctioned items included tickets for premiership matches, signed jerseys and weekends away.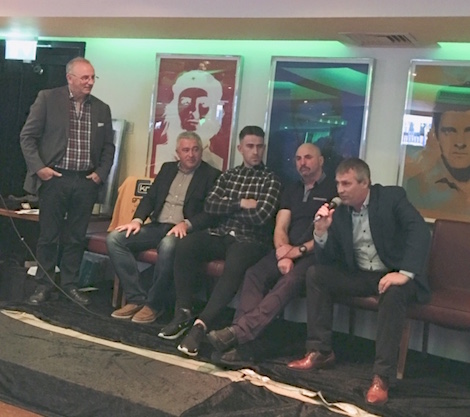 Past pupils living in London were joined at the event by the principal of Coláiste an Carraige, Pádraig Ó Léime, together with some colleagues and parents.
"It was a great night, with plenty of stories and laughter' said Pádraig Ó Léime "We're very grateful to the Two Pauls for the work they put into organising it and to everyone who came or donated to the fund".
It is estimated that the multi-sports facility will cost €300,000. The school has a minimum fundraising target of €70,000 this year. It is hoped that the remainder will come from Government funding. The London event followed on from a very successful Golf Classic organised by Declan Gallagher and held in Portnoo last month.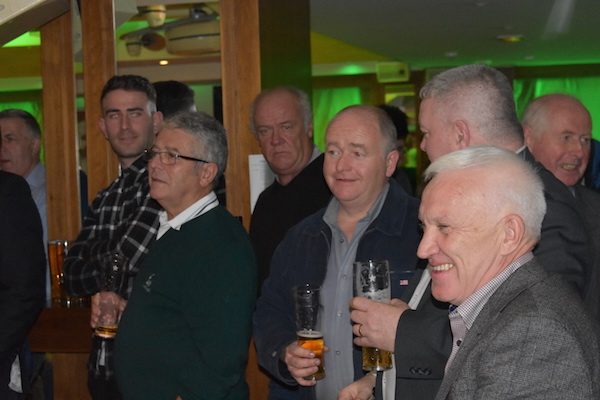 The developed facility will include a 1000 square metre Tartan training surface with a sprint track, high jump, pole vault, long jump and shot putt training area as well as two community seven-a-side all-weather pitches.
The development will also include a 300m two-lane cinder jogging track for community use. The entire facility will be fenced and floodlit for use all year by students, athletes and community clubs.
Tags: