Letterkenny Blaze sides have been busy on the court of late – here's a round-up of all their action.
U16 Boys: Blaze 65 Andersonstown Tigers 20
Blaze U16 Boys (pictured) travelled to Belfast on Saturday to a warm reception from Andersonstown Tigers.
With two free throws just three seconds in Thomas Reynolds seized the opportunity for Blaze to take an early lead.
Blaze worked hard to finish out the first quarter with an impressive 11 point lead over the Tigers.
Tigers came back fighting in the second but faced some great defensive play by Blaze.
Some excellent rebounding and a superb individual performance by Killian Gribben saw Blaze comfortably ahead at half time leading Tigers 36-15.
The opening stages of the third showed Blaze settling into a very even team performance with all players in this quarter featuring on the scorecard.
Tigers persevered throughout the fourth but were unable to make up the significant Blaze lead and Blaze comprehensively closed out the final quarter to win 65-20.
U12 Boys: Blaze 32 Ballyshannon 18
The Blaze u12 boys made the journey through the gap to play the first of 3 meetings with Ballyshannon on Sat 27th Oct. It took a quarter to get to grips with defence but when they settled, the Letterkenny boys pushed ahead to lead the half by 10. Rebounds by Patrick Ward and Luke McGuinness were significant.
Playmakers, Michael Sweeney and Mikey McLoughlin, found gaps in the Ballyshannon defensive set-up allowing scores from drives and fast breaks.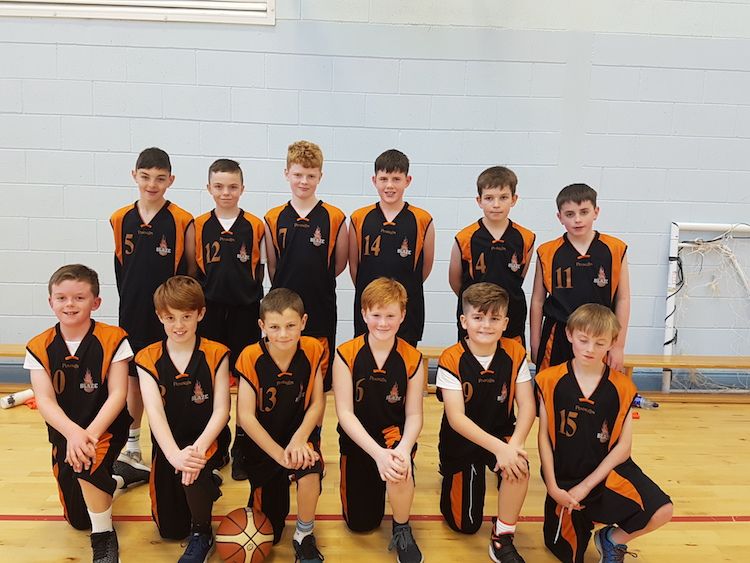 The second half saw Blaze continue where they left off, with a press paying dividends. However the home team reacted by pressing up themselves forcing a few turnovers.
Blaze kept the status quo finishing the game strongly 32-18. Newcomers Odhran Ryan and Conor McGrenra weren't out of place, but plaudits to Michael Sweeney for consistent assists and team play.
Last weekend, Blaze U18 squads welcomed Sligo All Stars BC to the Loreto. The girls were up first and after a shaky start, they settled into their rhythm and ran out convincing winners in the end with Shannon Cunningham top scoring with 30 points.
The girls are preparing for the qualifying stages of the Hula Hoops Under 18 National Cup which is the highlight of the Basketball Ireland calendar within this age group.
The girls will play the top level teams in the country, a lot of whose players are already playing Superleague or National League basketball, in a bid for progression to the knock out stages.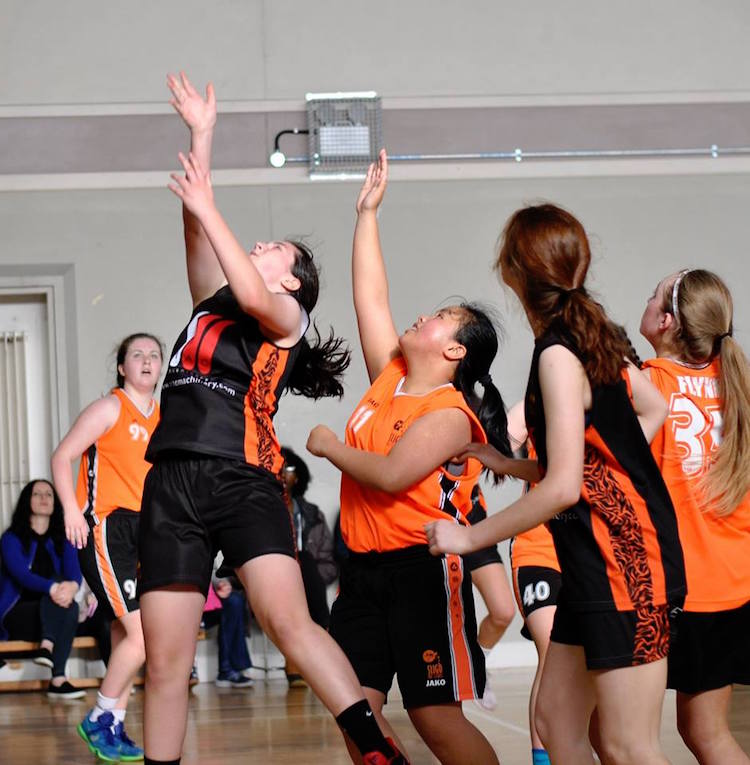 Four pools are taking place in Gormanston Park on the weekend of 3/4th November.
The U18 boys took to the court then with scores coming from all players they eased past a determined Sligo team in a fast-paced game.
Our U 14 Div 2 girls were also in action having travelled to Ballyshannon.  While the girls lost to their opponents, their coaches Eimear and Sarah were delighted with the girls' improvement from last week.
U12 boys Div 1 & Div 2 welcomed Donegal Town BC to the Aura Leisure Centre.
U12 Boys Division 1: Blaze 38 Donegal 7
Blaze u12 boys played host to Donegal for the first time this season in the Aura Complex.
Having had three close encounters last year in Division 2, a tight match was in prospect. The first periods were nip and tuck as both teams adjusted to the court & baskets.
Great attacking plays by Mikey McLoughlin, Patrick Ward and Michael Sweeney saw a sizeable gap develop from which Donegal never recovered.
The half-time the score was 17-5.
Continued teamwork & fast breaks extended the lead to 38-7 at the final whistle. The good strides made last season acting as a solid foundation for further progress this year
U12 Boys Division 2: Blaze 24 Donegal 28
The 2008 Blaze boys made their debut in competitive basketball bolstered by some of last years experienced u12s.
They found the going in the first half as they tried to get to grips with a pacy & talented Donegal outfit.
They trailed at half-time by one basket to Donegal's 17 points. With renewed determination and focusing on simple basics, they turned the deficit around, winning the 3rd and 4th quarters.
A defensive press had the desired effect of turning the ball over which resulted in vital scores by Patrick Kilcoyne, Darragh Madigan and Zack Bradley.
The final whistle came too soon for Blaze with Donegal breathing a sigh of relief. This should be an interesting return fixture with Blaze learning a lot from this experience.
Tags: