Grape & Grain in Downings has added a brand new option to the Christmas party experience in Donegal. 
The new bistro and wine bar has launched a tapas menu for seasonal events in 2018. The menu presents a choice of unique small plates for an adventure of tastes that are far from the traditional turkey and ham offerings.
If you are planning a get together with friends, family or work colleagues this Christmas, then why not consider booking Grape & Grain for a meal so deliciously different that everyone will still be talking about it in the New Year.
The team offers an incredible dining experience using the very best Donegal seafood and seasonal specials.
Guests have the option of indulging in the Christmas tapas menu, complemented by their extensive bar, cocktail menu and wine list. Or you can choose a staple dish from the à la carte.
Check out all the menus on www.facebook.com/grapeandgraindownings
Grape & Grain are making transport easy for those who are limited by distance and driving. Buses can be arranged for group travel across Donegal upon reservation.
The superb menu, warm surroundings and tasty twists make Grape & Grain a great choice for a truly unforgettable celebration this Christmas.
For both a festive and luxurious Christmas choose the Grape & Grain, to book contact 0749155587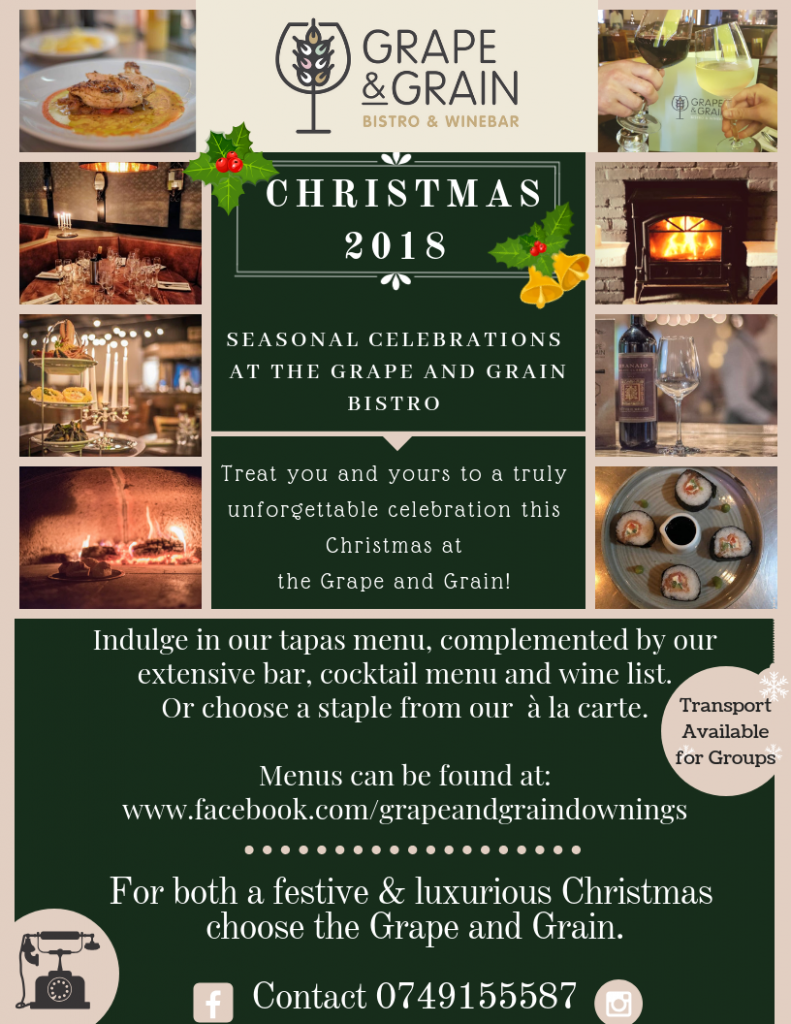 Tags: