Roma McLaughlin and the Central Connecticut State University (CCSU) are in NCAA action this weekend after winning the North East Conference Championship on Sunday.
Greencastle woman McLaughlin linked up with CCSU in the summer and has already been named as Rookie of the Year at the NEC banquet. She was one of five major awards won by CCSU players.
Midfielder McLaughlin, who played for Shelbourne in the Women's National League before heading for America, has scored two goals for the Blue Devils.
And this weekend they face number one seed Georgetown in the first round of the 2018 NCAA Division 1 Women's Soccer Tournament. They play at Shaw Field in Washington DC at noon on Saturday.
On Sunday, CCSU overcame Saint Francis 2-1 with Jenna Rae Covello and Danielle Pearse scoring.
CCSU are unbeaten in their last 17 games and have won 10 on the trot.
McLaughlin scored twice in a 4-0 win over Mount St Mary's last month, netting both goals in less than two minutes. She has played 17 games, scoring twice and has four assists to her name.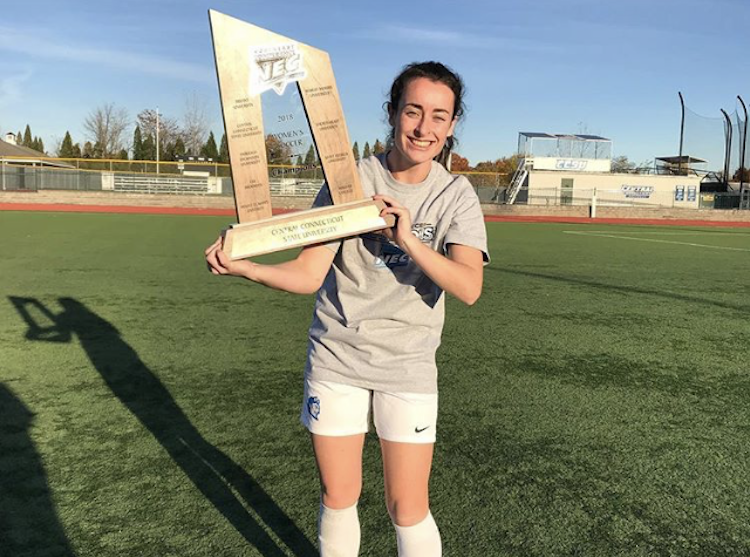 Tags: