Ladies and Gentlemen, this week we are bringing you some quality solutions and ideas for "what to get him for Christmas".
This year we decided to put a different slant on it.
We decided to combine premium with value… Not easy to achieve, but  Mavericks are confident they pulled it out of Santa's sack!
Let it be your brother, dad, husband, boss, boyfriend, teacher, the bit on the side or Kris kindle Mavericks Traditional Barbershop has the perfect gift for him. We are stockists of premium grooming products for gentlemen.
We will only stock products that are the best in their market or sector, products that we can stand by and we know that it's the best our customers can get. Our range includes Proraso, Layrite, Dapper Dan, Kent, Pinaud, Dr.K and has been boosted this year by the expansion of our own Mavericks range.
Our No. 1 gift for Christmas:
The Maverick's gift voucher
Every gentleman needs to sit in the Red leather seat and get the Mavericks treatment at least once. Let it be a traditional haircut, beard trim or luxury hot towel shave, he is sure to be impressed. A coffee while he waits, some live football, great atmosphere, unrivalled customer service not to mention quality workmanship is the reason men are returning to Mavericks time after time. Our best seller last year & sure to be a winner once again this year…..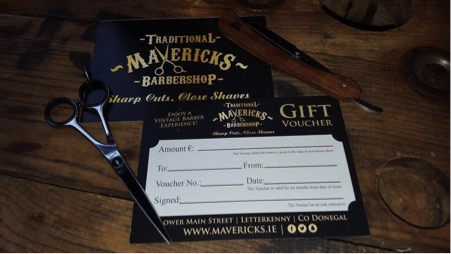 Beard Hamper
For the gent that sports anything from stubble to a long beard. This will help keep it fresh, hygienic, soft and in tip-top condition with our very own Premium Mavericks beard oil.
The hamper includes a bottle of Sandalwood oil and Artemis oil, both which have the essential ingredient "Hemp oil" desired by any great beard. Also included is a voucher for a professional beard trim and a bottle of Mavericks salt spray to style the barnet as well!
€40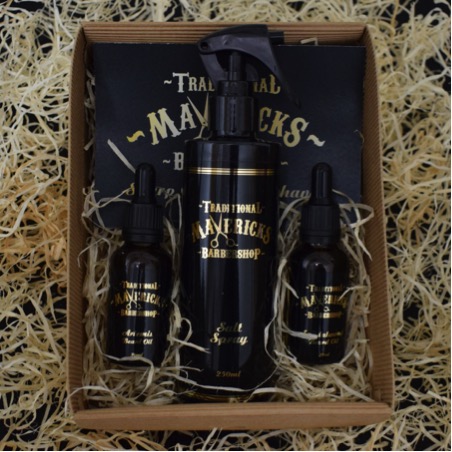 Mavericks Haircare Kit Hamper                  
Mavericks hair care kit hamper is all a man needs to maintain his look, starting off with a complementary Mavericks voucher to get him looking his best it comes complete with Mavericks new and improved deluxe pomade, the long-awaited Mavericks salt spray and our very own volume boosting powder.
All premium products that will shape anything from bed head to short and crop. That's four awesome gifts at an unbeatable price!
€34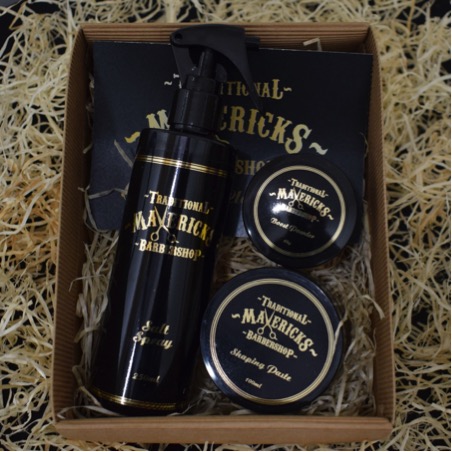 For the Man Who Shaves: Proraso Shaving Tin                           
The ideal gift for the man who shaves! This fantastic presentation tin is full of the best shaving products from Proraso. It contains the essential products for the perfect wet shave, Eucalyptus Shaving Cream Tube 150ml, Eucalyptus Pre and Post Shave Cream 100ml, Eucalyptus After Shave Balm 100ml
€30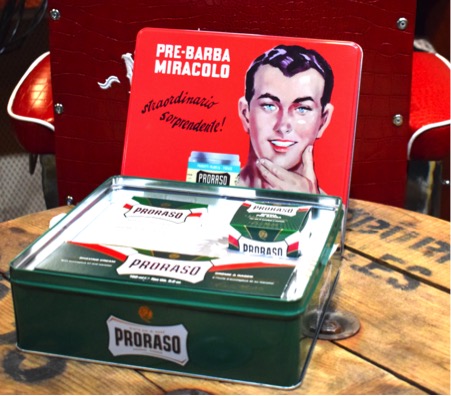 Something different: Marvis Toothpaste Flavour Collection          
We are just after introducing the Marvis toothpaste range. A range of 7 masterpieces of taste that conquer at the first sampling. Marvis has combined unique flavours, maximum protection, an unmistakable fresh sensation and extraordinary whitening.
This range is capable of capturing those who are curious and open-minded. For Christmas, we have got our hands on a Marvis flavour collection of their toothpaste, which includes Whitening, Liquorice mint, jasmine mint, ginger mint, classic mint, cinnamon mint and aquatic mint.
€20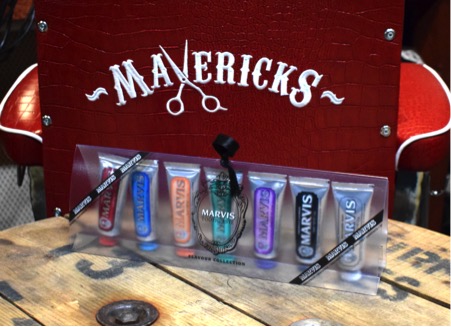 If it is a dapper gent you are buying for then we have the products for him, you can even call in store, at Lower Main Street, Letterkenny, and see if there is a selection of products you would like us to put together for him!!!!
Also, you can catch up with us on Facebook  (www.facebook.com/Maverickstraditionalbarbershop) and follow us on Instagram (maverickstraditionalbarbershop) Snapchat @MAVERICKSTBS or Twitter www.twitter.com/mavericksbaber…
Tags: