A World War One commemorative CD created by Finn Valley College was officially launched last Friday by Minister for Education Joe McHugh TD.
The CD entitled 'To the Fallen' was released at a special event in the Stranorlar secondary school ahead of Armistice Day.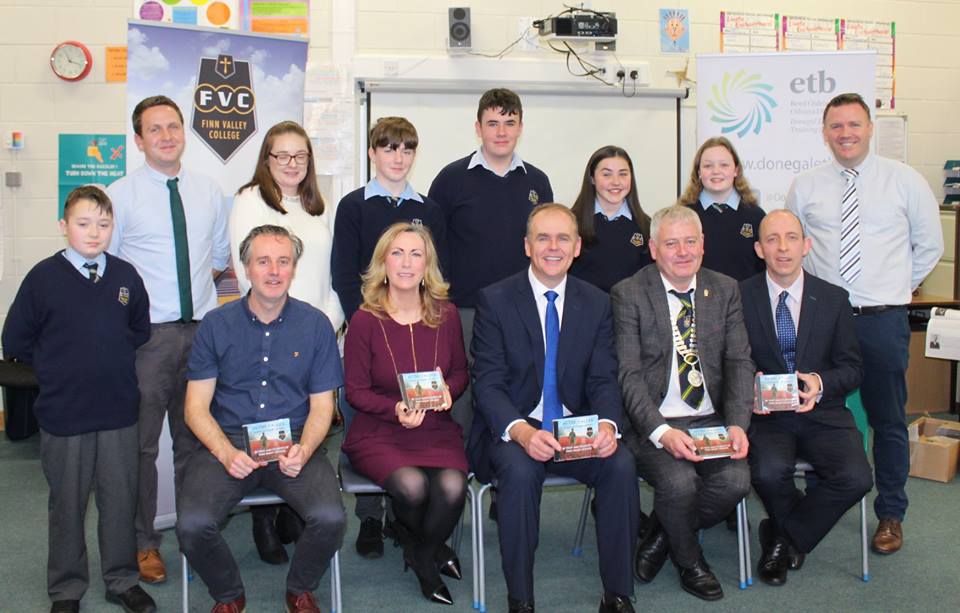 Staff and students of the school recorded 20 poems and songs for the collection to mark 100 years since the end of WW1 and to pay tribute to the Irish lives lost in battle.
Up to 50,000 Irish men and women, 1,200 from Donegal, lost their lives on the battlefields of Europe during the Great War.
The FVC commemorative project was the brainchild of Mr Shaun Byrne, a history teacher in the school, to help ensure that those lives will not be forgotten.
Mr Bryne was Master of Ceremonies at the launch event. In his address, he read a passage from the Donegal Roll of Honour kindly donated by Ms Mary Harte whose father, the late Mr Paddy Harte TD, was the driving force behind the book that recalls the details of those men from the county who died in WW1.
As serendipity would have it, when Mr Byrne was looking for inspiration as to how he would begin his speech, he opened the book to find out that the last Donegal man killed was a Joseph McHugh, namesake of our guest of honour.
Mr Byrne described the shocking loss of life from the war, listing many local Finn Valley names.
The assembled audience of invited guests, staff and students were then treated to a couple of performances from some of the students who appeared on the album.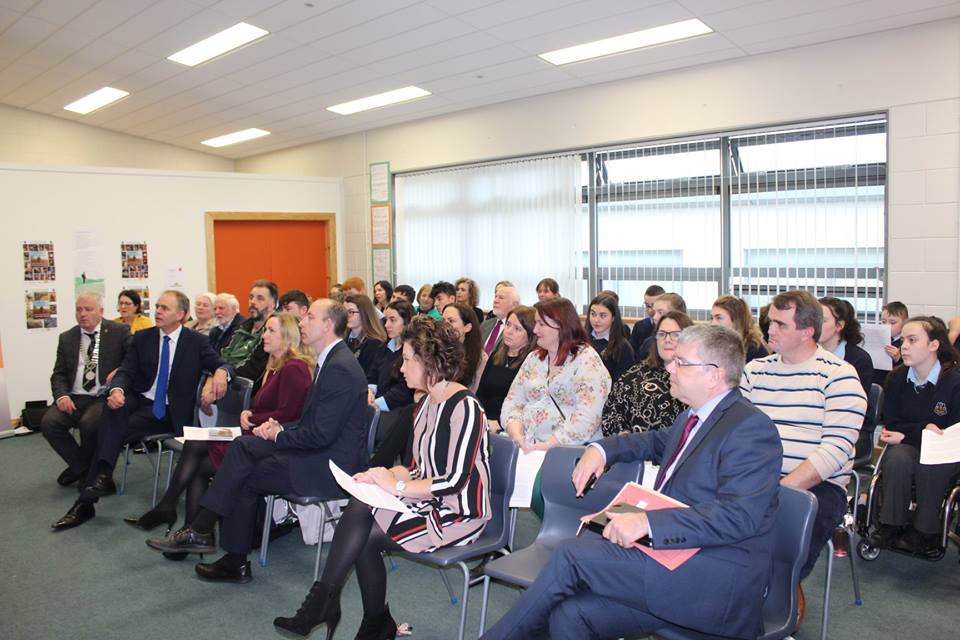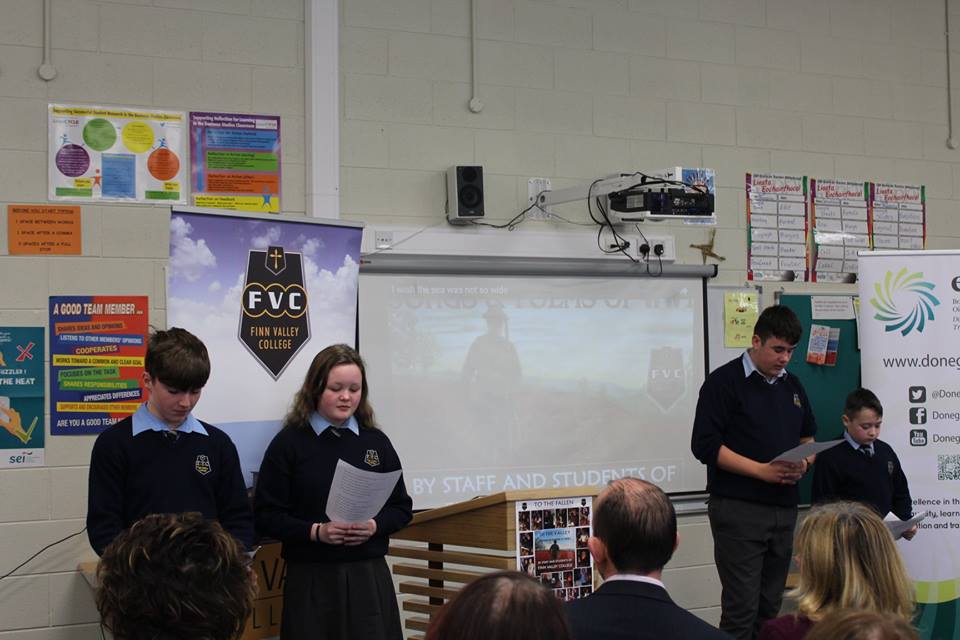 Over 40 members of the school community took part in the making of the CD, which includes a song adapted from Patrick McGill war poems. The Glenties man documented his war years in his writings and his haunting imagery coupled with his longing for home was arranged for the CD into the composition – I Wish the Sea was not so Wide – to the air of The Parting Glass.
Minister McHugh commended everyone involved in the project in remembering such an important event of history so well. He spoke of his delight in seeing the way that history is valued so much in Finn Valley College and Donegal ETB and stated that he would certainly be drawing on the inspiration that he would take away from the day.
To the Fallen CDs are available to buy from Finn Valley College for a donation of €10 to the Donegal Hospice.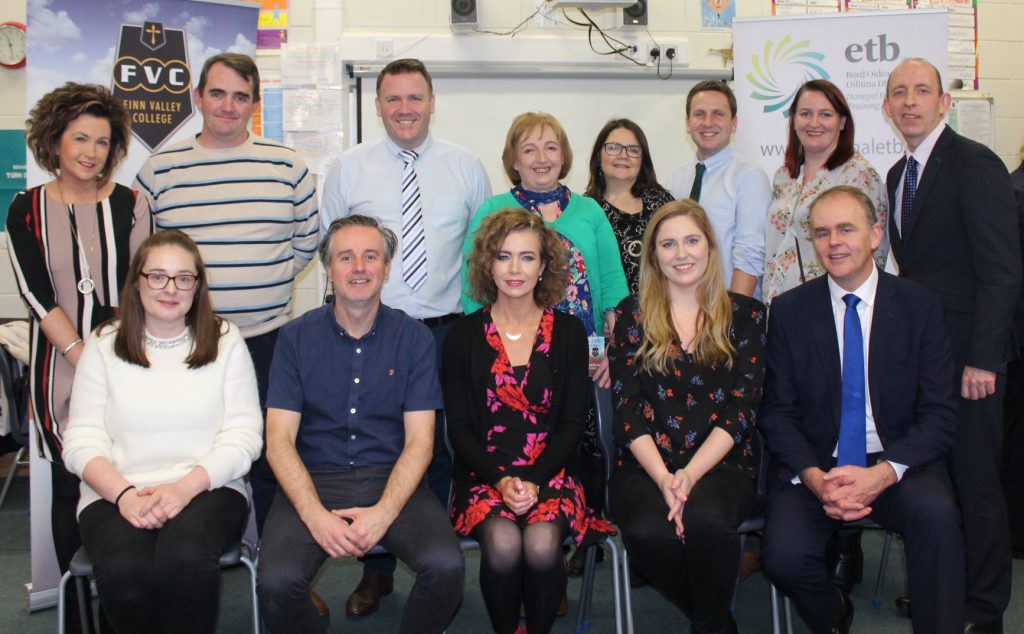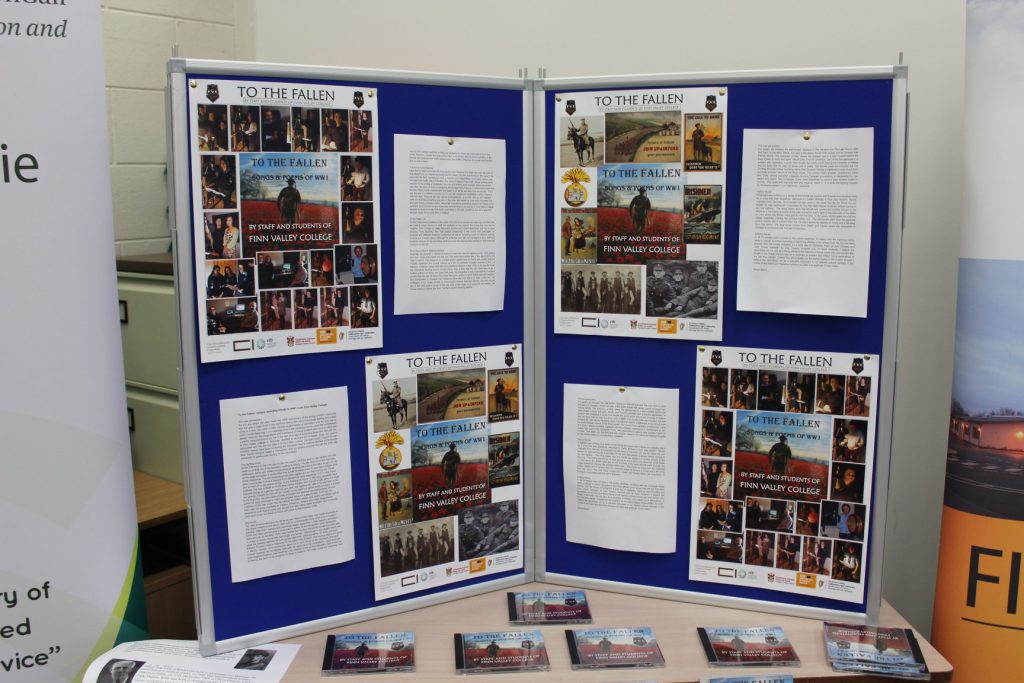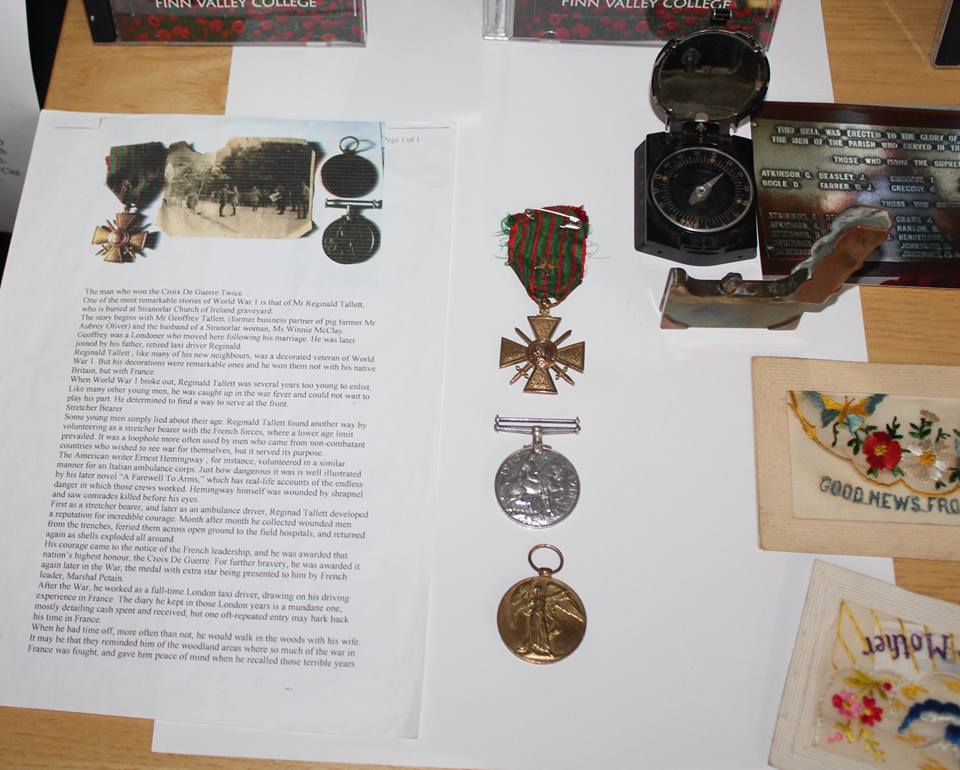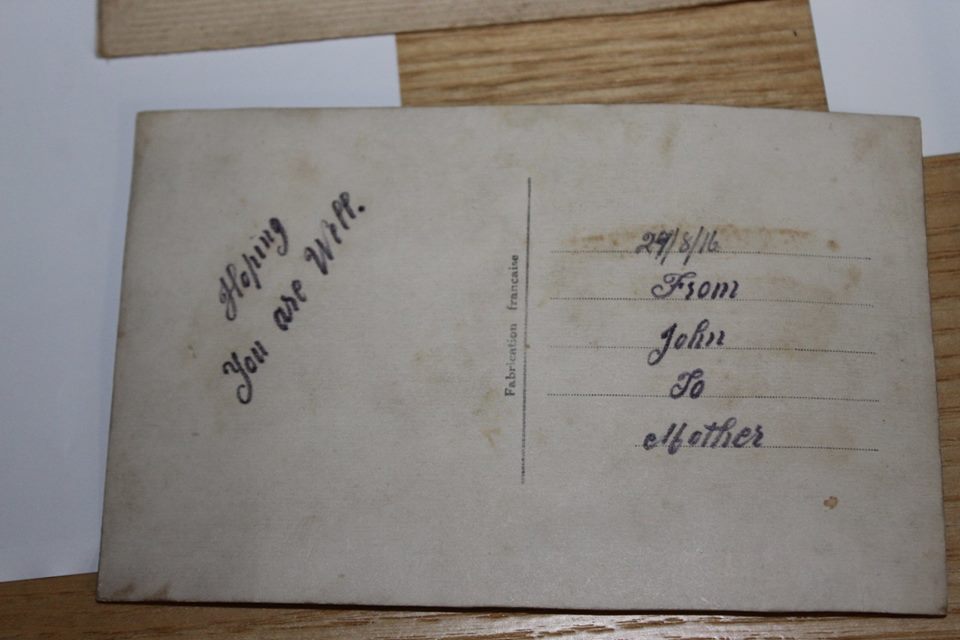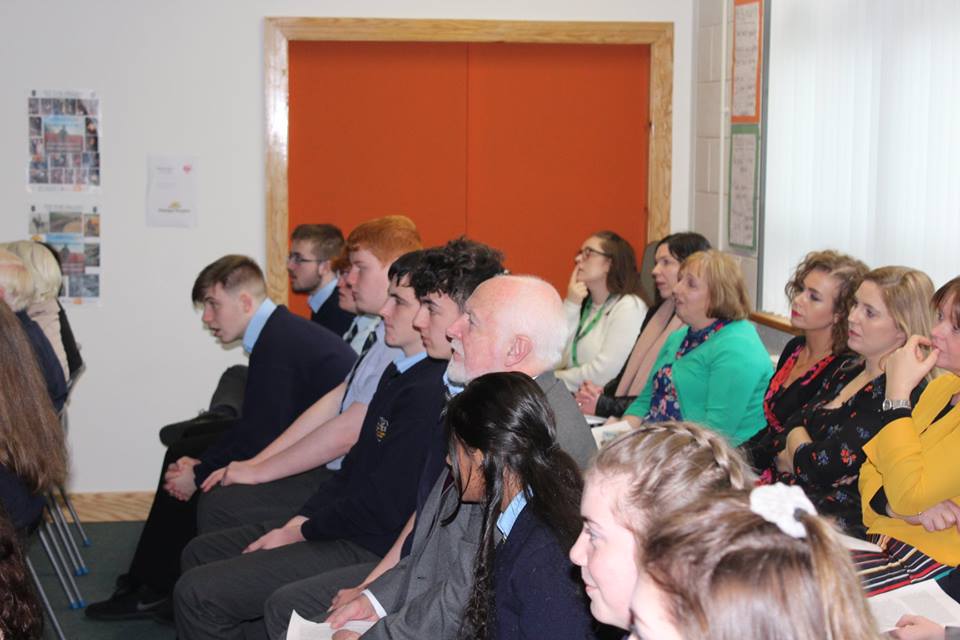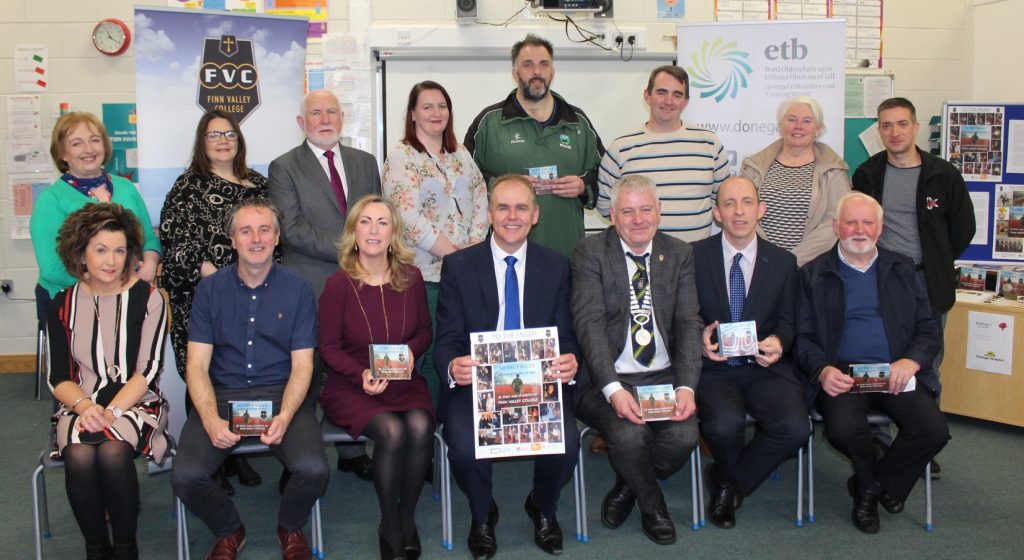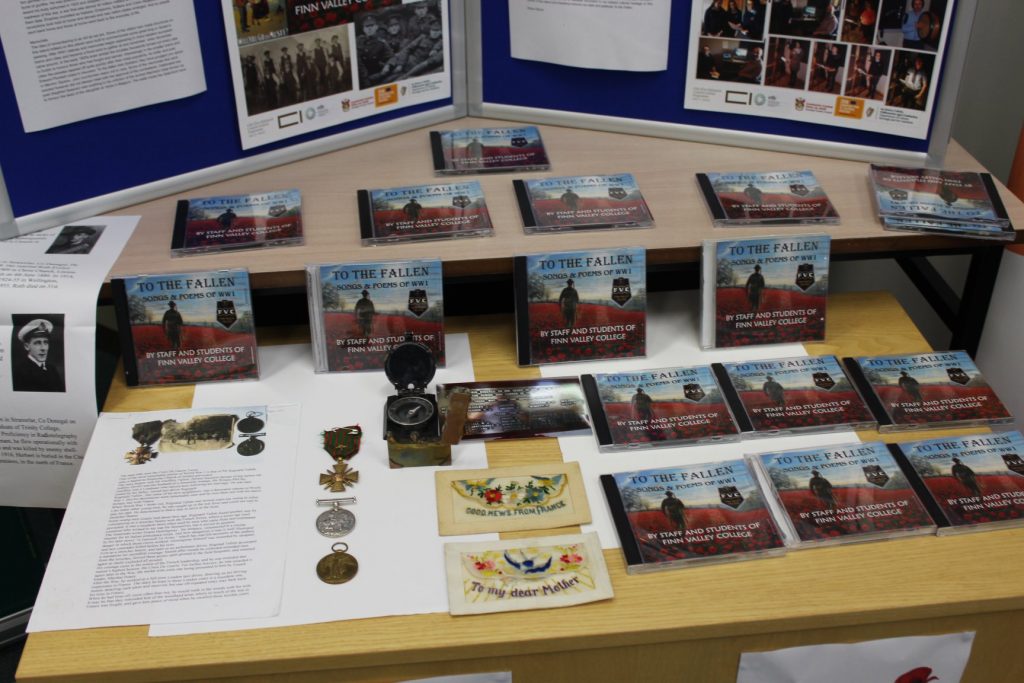 Tags: