The LYIT caretakers always work hard to keep everything well-maintained and running smoothly at the college – but they've been looking a bit scruffy themselves recently!
Five of Letterkenny Institute of Technology's valued maintenance staff took on a charity challenge this month in aid of Donegal Hospice.
Caretakers John Connaghan, Diarmuid O'Donnabhán, Tommy Duddy, Bernard Walsh and Paddy Patton all agreed to do 'No Shave November' and take a break from maintaining their facial hair.
The result was a month of good-natured competition and fundraising for a vital local cause.
On Friday 30th November the five volunteers staged a public shave in the main LYIT building. These men are well-used to working behind the scenes setting up events in the college, but this time they were the stars of the show.
Sean and Adam of the new Muckers & Co Barbers kindly donated their time and skills to give each caretaker a top-class shave.
LYIT staff and students all keenly supported the caretakers by sponsoring them during November and donating on the day.
Minister for Education and Skills Joe McHugh TD also called over to the event to congratulate the volunteers on their endeavour.
Caretaker Diarmuid O'Donnabhán said the team were delighted to have a great show of support throughout their 'No Shave November'.
They chose to fundraise for the Donegal Hospice because of the wonderful quality of care that is provided to patients and their families.
O'Donnabhán said: "We all wanted to do something for charity and we all decided on the Hospice because it's a good cause. Especially at this time of year, coming up to Christmas, and people are home remembering their loved ones that they've lost and that the Hospice looked after."
"The college all jumped in to help us out. There was a great joint fundraising effort and people helped by sending emails around and helping us gather donations. We are all very grateful," he said.
The grand total of this fundraiser is set to be revealed at a later date, but it is already shaping up to be a big success.
Check out the gallery below for more photos from Friday's charity shave: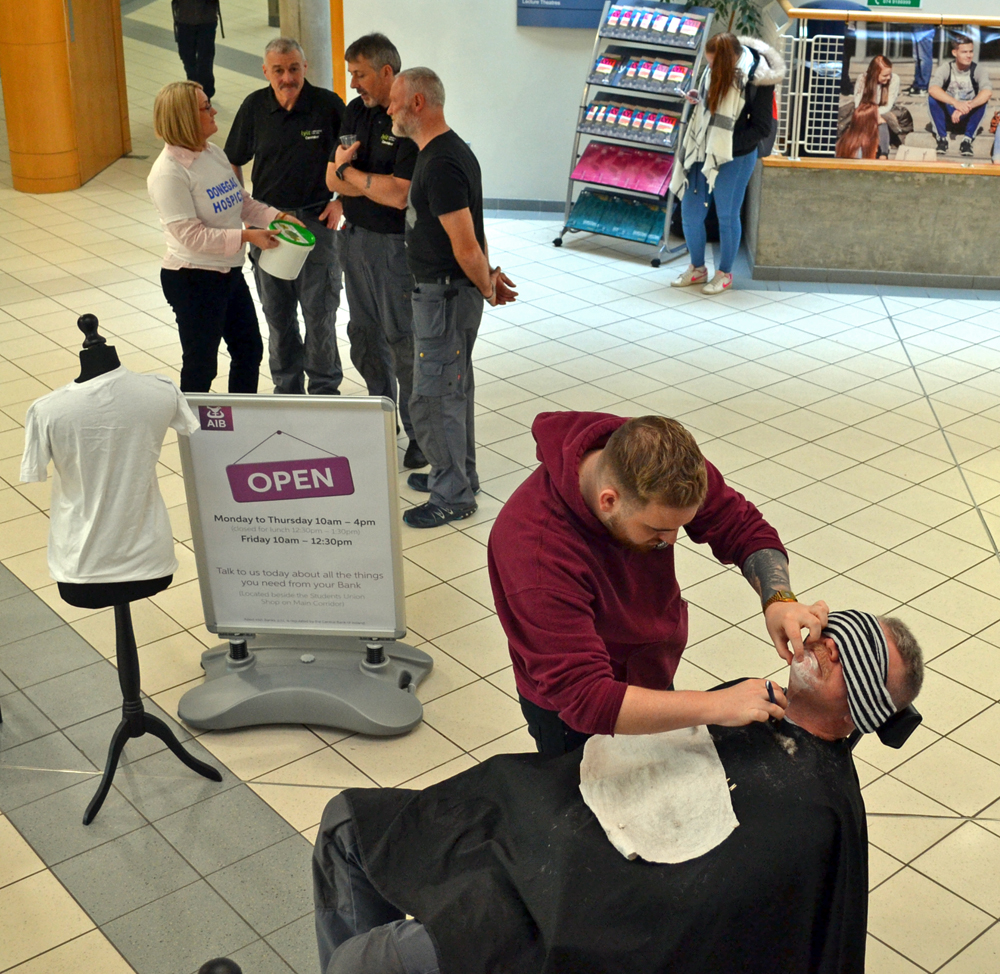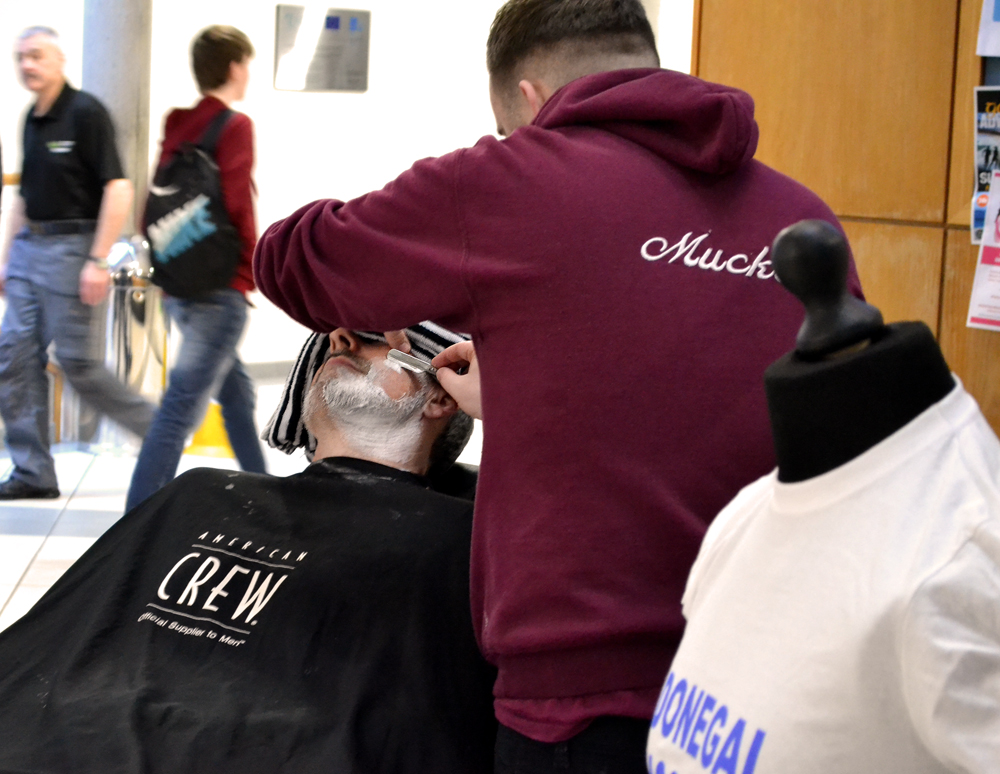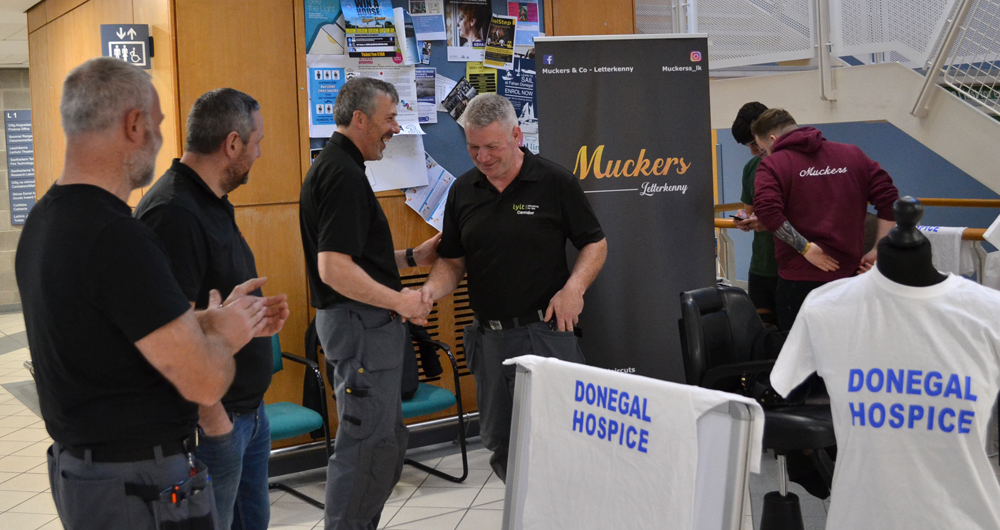 Tags: