The cold season has just begun, and it might just be Mark Mc Clafferty's favourite time of year!
Mark Mc Clafferty, based in Falcarragh, owns MC Services – a professional and affordable boiler servicing business.
Mark works all over North West Donegal. He knows boilers inside out – and has many tips to share on how to properly maintain yours to extend the life of the appliance.
Here, Mark shares an insight into why a service before winter could save you money – and a lot of bother:
A reliable boiler will see you through the winter and that's when you really depend on it.  For that reason it's a good idea to schedule your Boiler Service now before it gets colder.
The reasons for servicing your boiler are:
Reduce your fuel bills

Reduce harmful emissions

Improve efficiency

Extend the life of your boiler

Peace of mind
A service on a badly maintained boiler can reduce the fuel by up to 25%, meaning the cost of the service will be quickly recouped – making financial sense.
Carbon Monoxide is produced when burning any fossil fuel.  It is a highly toxic poisonous gas. It is odourless, colourless and tasteless meaning it is difficult to detect.

Symptoms of carbon monoxide poisoning are:
Tiredness

Nausea

Headaches

Vomiting

Dizziness
It is therefore advisable to fit an audible carbon monoxide detector.
Boiler efficiency is affected by
A build-up of combustion deposits

Damaged or perforated baffles (cost of replacing)

Soot deposits

Clogged filters and nozzles
All of the above reduce the ability of the boiler to transfer heat to your radiators and hot water cylinder.

Cracked baffle – Due to lack of servicing and has a knock on effect on the proper running of the boiler.
Did you know – 3mm of soot build-up can reduce efficiency by 8%?
Maximum efficiency is achieved by the servicing engineer by adjusting the air-to-fuel combustion ratio and using a flue gas analyser.  Changes in this ratio caused by component wear can stealthily sup up extra fuel.
During a service, an engineer will make sure that all controls and sensors on the boiler are working correctly, that it has not corroded or developed any leaks, that unsafe fumes are not being emitted, that all components are working correctly and safely and this will catch developing problems before they lead to something more serious and costly.
A regular service will give you the peace of mind that your boiler is safe and working properly and will see you through the winter when you need it most.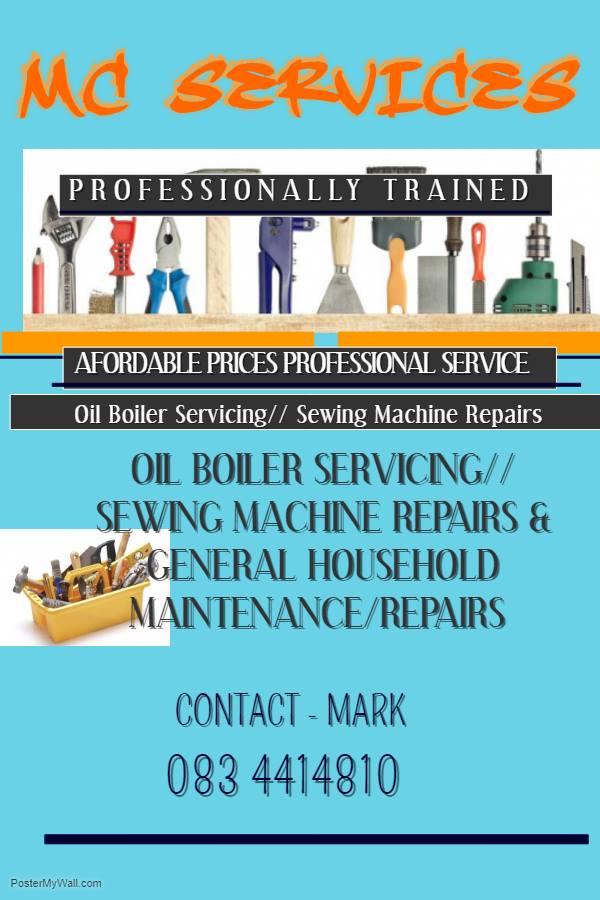 MC Services is OFTEC-certified
The Oil Firing Technical Association was formed in April 1991 with the aim of improving standards within the oil firing industry and to make available information, tools, equipment products to enable all concerned to carry out their functions compliantly.  
OFTEC also provides training to technicians to improve their knowledge and their standards when installing, commissioning or servicing any oil firing equipment.
Mark Mc Clafferty completed his OFTEC training in ETB Gweedore.
He carries out a thorough boiler service to OFTEC standards which reassures his customers and gives them the peace of mind that their boiler has been serviced properly.
If you would like to book your next boiler service with MC Services, just call 0834414810
Visit MC Service Facebook page here: www.facebook.com/mcclafferty.ie
Or send an email to markfmcclafferty@gmail.com
Tags: