Christmas at Eclipse Cinemas Lifford Strabane is going to be a magical festive experience as all the best classics return to the big screen. 
This week, we have previews of the biggest movies coming to the popular cinema this month, as well as the newest blockbuster releases. This Christmas, why not treat yourself, friends and family to a day at the cinema to escape the festive rush and really enjoy the best festive films.
Gift Cards are a very popular choice at Eclipse Cinemas Lifford Strabane – They are the perfect gift for young and old. As an extra treat, gift card buyers get a FREE* Ticket to any film with purchases.
No Expiry Date on Our Gift Cards – call into the cinema to buy vouchers or purchase them instantly online at https://liffordcp.admit-one.eu/?p=voucher&s=LIFFORDCP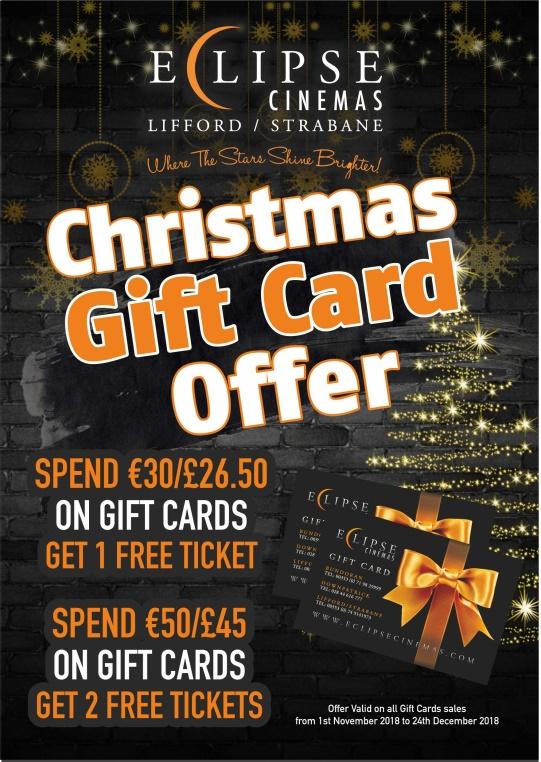 Classics Back on the Big Screen – Pre Booking Advised for all Classics
Home Alone – Sat 8th & Sun 9th Dec
Extra Shows Added – 3pm, 6pm & 8.30pm
Home Alone is the highly successful and beloved family comedy about a young boy named Kevin (Macaulay Culkin) who is accidentally left behind when his family takes off for a vacation in France over the holiday season. Once he realises they've left him "home alone," he learns to fend for himself and, eventually has to protect his house against two bumbling burglars (Joe Pesci, Daniel Stern) who are planning to rob every house in Kevins suburban Chicago neighbourhood. Though the films slapstick ending may be somewhat violent, Culkin's charming presence helped the film become one of the most successful ever at the time of its release.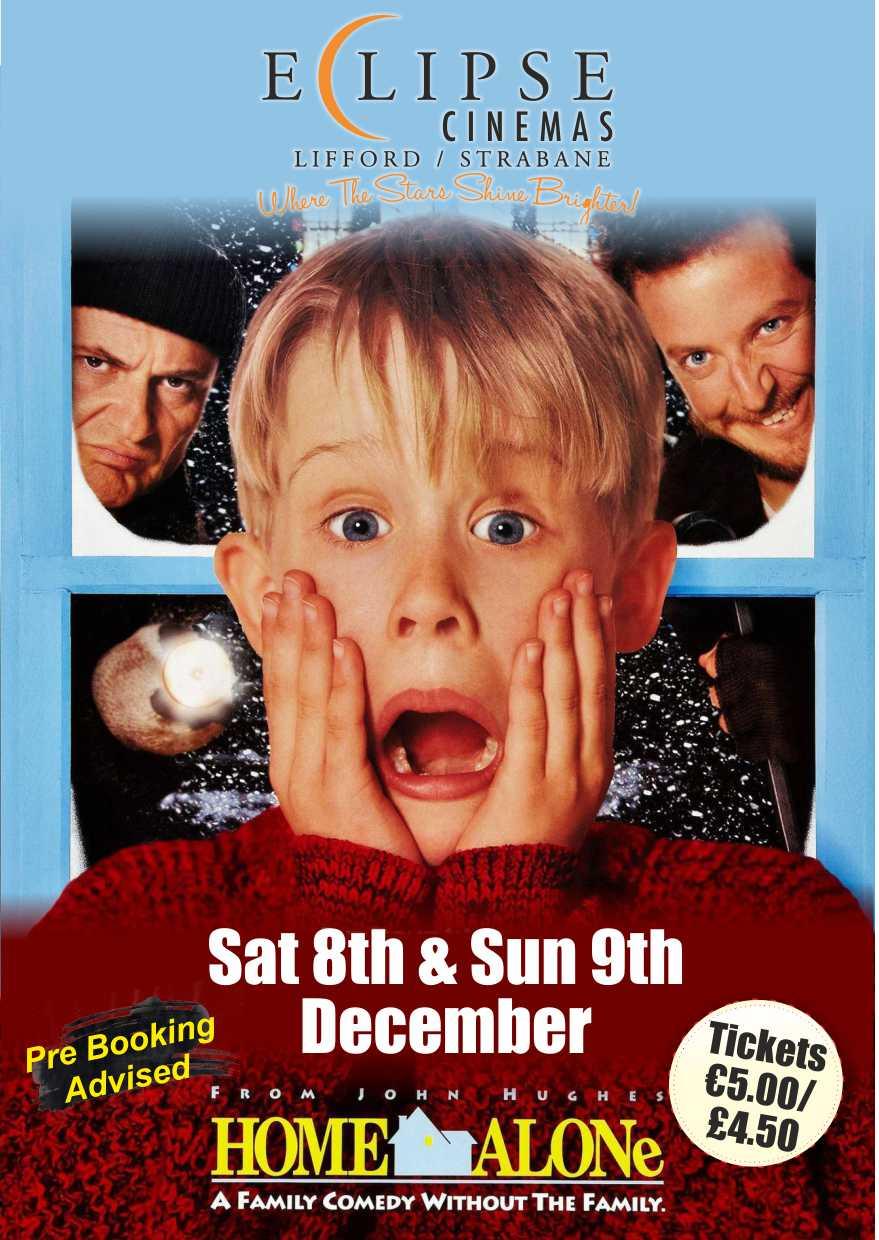 Die Hard – Sat 15th & Sun 16th  – 8.15pm
It's Christmas time in L.A., and there's an employee party in progress on the 30th floor of the Nakatomi Corporation building. The revelry comes to a violent end when the partygoers are taken hostage by a group of terrorists headed by Hans Gruber (Alan Rickman), who plan to steal the 600 million dollars locked in Nakatomi's high-tech safe.
In truth, Gruber and his henchmen are only pretending to be politically motivated to throw the authorities off track; also in truth, Gruber has no intention of allowing anyone to get out of the building alive.
Meanwhile, New York cop John McClane (Bruce Willis) has come to L.A. to visit his estranged wife, Holly (Bonnie Bedelia), who happens to be one of the hostages. Disregarding the orders of the authorities surrounding the building, McClane, who fears nothing (except heights), takes on the villains, armed with one handgun and plenty of chutzpah.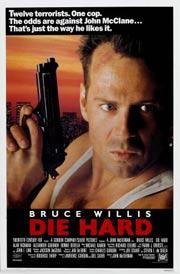 Santa Claus – Fri 21st Dec – 4.15pm & 7pm
The first half of this film, set hundreds of years ago, shows how the old man who eventually became Santa Claus was given immortality and chosen to deliver toys to all the children of the world.
The second half moves into the modern era, in which Patch, the head elf, strikes out on his own and falls in with an evil toy manufacturer who wants to corner the market and eliminate Santa Claus.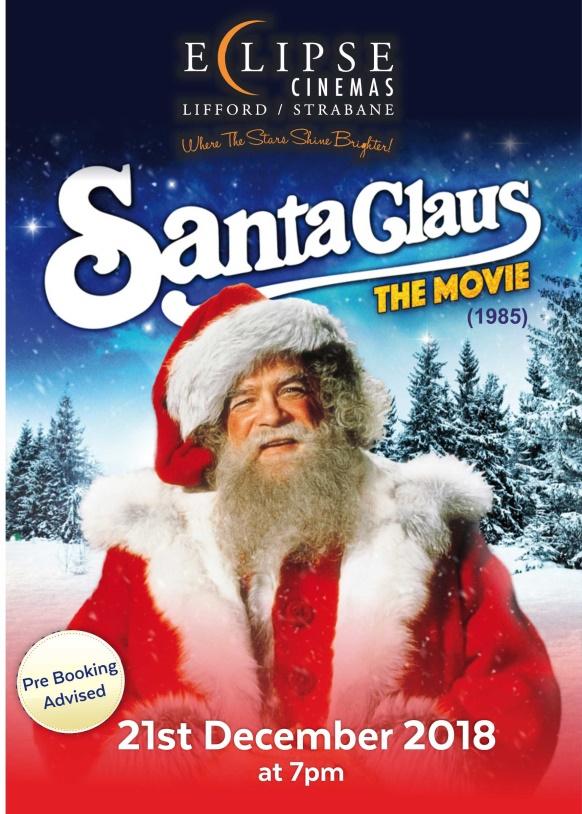 Elf – Fri 21st – 4.30pm, 6.15pm, & 8.30pm
Sat 22nd & Sun 23rd Dec – 4pm, 6.30pm & 9pm
Ferrell stars as Buddy, a regular-sized man who was raised as an elf by Santa Claus (Edward Asner). When the news is finally broken to Buddy that he's not a real elf, he decides to head back to his place of birth, New York City, in search of his biological family. Elf also stars James Caan, Mary Steenburgen, Zooey Deschanel, and Bob Newhart.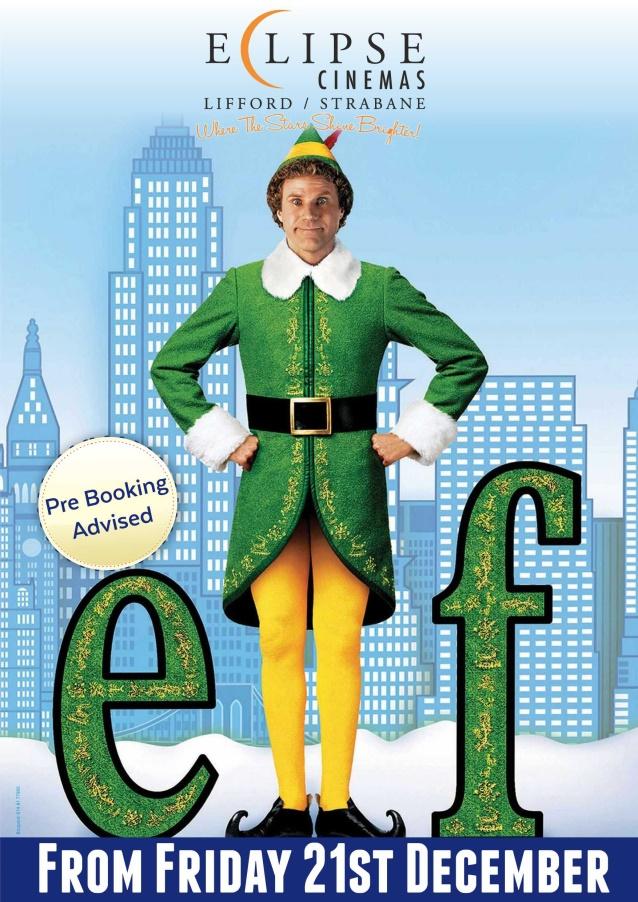 It's a Wonderful Life – Sat 22nd Dec – 8.30pm
Hollywoods best-loved star teams up with America's favourite director to create one of the worlds most popular films.
"It's A Wonderful Life" is the ultimate seasonal feel-good film. Starring the unforgettable James Stewart as George Bailey, the man who receives the greatest Christmas gift of all, and a superb ensemble cast including Donna Reed and Lionel Barrymore, this high-spirited Christmas tale is directed by the immortal Frank Capra and ranks as an all-time favourite of fans and critics alike.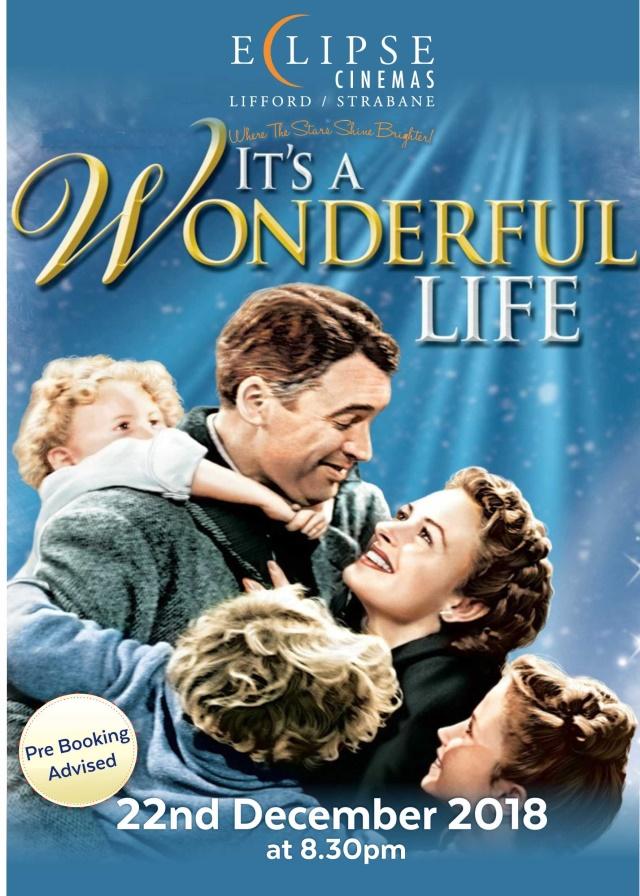 Family Christmas Night with Santa, Mrs Claus & Mr & Mrs Elf
6.15pm to 8.45pm – I Hope The Elf Behaves !!!!!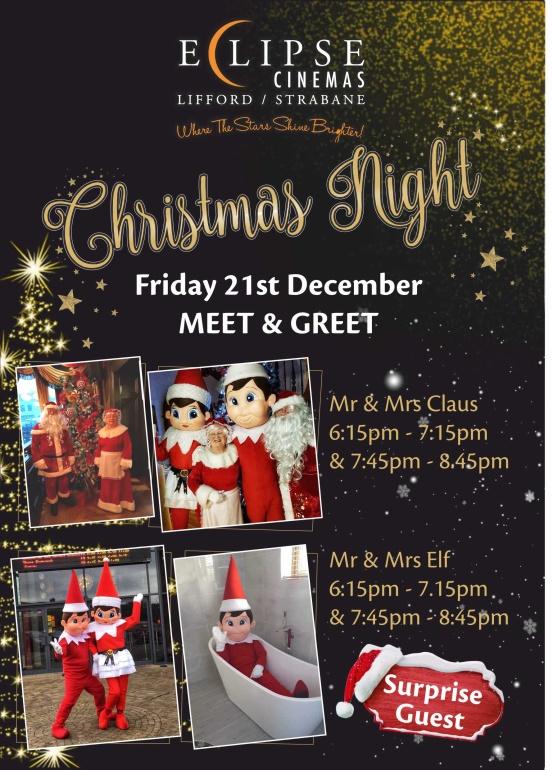 Other Films For December
Mary Poppins Returns  – PG – 130mins – Tickets ON SALE – Pre Booking Strongly Advised
When personal tragedy strikes the now grown up Michael and Jane Banks, the enigmatic nanny Mary Poppins re-enters the Banks family's lives and uses her unique magical skills to help them rediscover joy and wonder. With optimistic street lamplighter Jack by her side, she introduces the family to a new assortment of colourful and whimsical characters, including her eccentric cousin Topsy.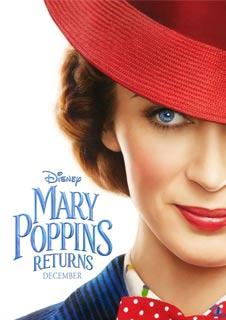 BumbleBee – Sat 15th, Sun 16th, Thurs 20th & From Mon 24th Dec   
On the run in the year 1987, Bumblebee finds refuge in a junkyard in a small Californian beach town. Charlie (Hailee Steinfeld), on the cusp of turning 18 and trying to find her place in the world, discovers Bumblebee, battle-scarred and broken. When Charlie revives him, she quickly learns this is no ordinary, yellow VW bug.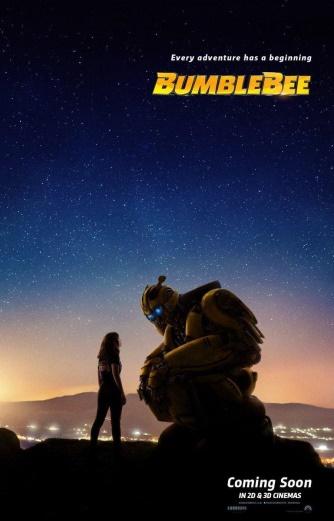 Holmes & Watson – From Wednesday 26th December
The legendary comedy duo that gave us Step Brothers and Talladega Nights reunite for a humorous take on Arthur Conan Doyles classic mysteries. Holmes And Watson finds the world's greatest consulting detective, Sherlock Holmes and his loyal biographer, Dr John Watson, challenged by Professor James Moriarty to solve a case within four days before the Queen is murdered.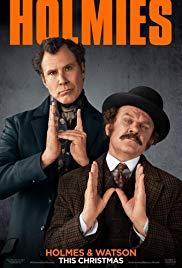 Spiderman: Into the Spider-Verse – PG – 117mins – Sat 8th & Sun 9th then From Wed 12th   
Phil Lord and Christopher Miller, the creative minds behind "The Lego Movie" and "21 Jump Street," bring their unique talents to a fresh vision of a different Spider-Man Universe, with a groundbreaking visual style that's the first of its kind. "Spider-Man: Into the Spider-Verse" introduces Brooklyn teen Miles Morales, and the limitless possibilities of the Spider-Verse, where more than one can wear the mask.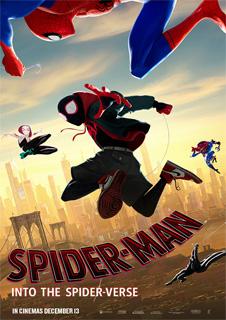 Aquaman – 12A – 144mins – From Wed 12th December
Spanning the vast, visually breathtaking underwater world of the seven seas, this action-packed adventure reveals the origin story of Justice Leagues Aquaman, with Jason Momoa reprising his lead role.
Caught between a surface world that ravages the sea and the underwater one that's ready to fight back, half-human, half-Atlantean Arthur Curry is launched on the journey of his lifetime – one that not only forces him to face who he really is but to discover if he is worthy of who he was born to be… a king.
Wreck it Ralph 2 – PG – 112mins – Now Showing  
Join Ralph and Vanellope in their newest buddy-comedy adventure as they leave the arcade world behind and enter the uncharted and thrilling world of the internet. On a quest to save Vanellope's racing game, how will these two misfits ever succeed in this vast new world full of humour, heart, and some unexpected guests that only Disney can bring along?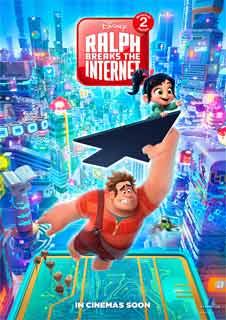 Creed 2  – G – 100mins – Now Showing  
Under the tutelage of Rocky Balboa, newly crowned light heavyweight champion Adonis Creed faces off against Viktor Drago, the son of Ivan Drago.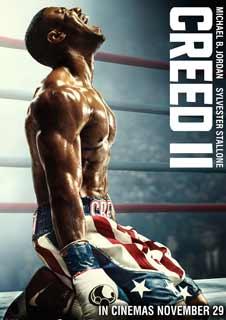 Nativity Rocks!  – G – 100mins – Now Showing
We're back with the kids from St Bernadette's Primary School as the staff and students audition for a place in a spectacular rock musical. Celia Imrie reprises her role as Headmistress Mrs Keen to lead an exciting cast that includes Meera Syal, Ruth Jones, Hugh Dennis, and Craig Revel Horwood as the ruthless show director. With all the feel-good charm of the original film, this Christmas, Nativity Rocks!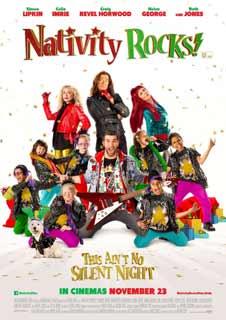 The Grinch – Now Showing  
The Grinch tells the story of a cynical grump who goes on a mission to steal Christmas, only to have his heart changed by a young girl's generous holiday spirit.
Funny, heartwarming, and visually stunning, it's a universal story about the spirit of Christmas and the indomitable power of optimism. Academy Award® nominee Benedict Cumberbatch lends his voice to the infamous Grinch, who lives a solitary life inside a cave on Mt. Crumpet with only his loyal dog, Max, for company. With a cave rigged with inventions and contraptions for his day-to-day needs, the Grinch only sees his neighbors in Whoville when he runs out of food.
Each year at Christmas they disrupt his tranquil solitude with their increasingly bigger, brighter, and louder celebrations. When the Whos declare they are going to make Christmas three times bigger this year, the Grinch …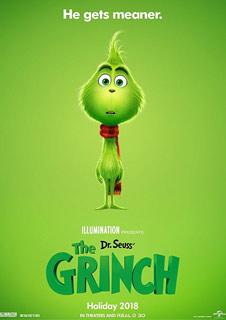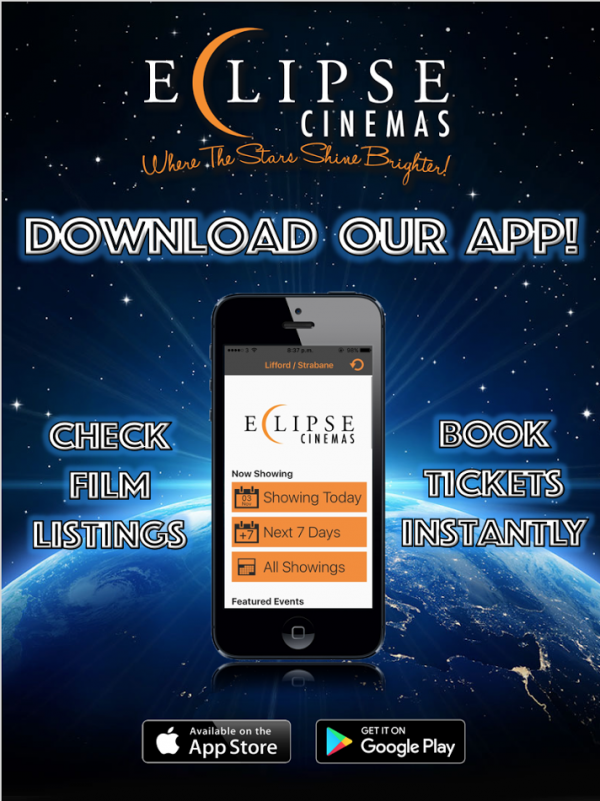 Tags: