A kind-hearted charity drive is well underway in Moville ahead of the arrival of asylum seekers to the village.
Locals are busy gathering up toys, clothing and gifts this week to donate to the incoming refugee families.
More than 100 people are expected to arrive in the New Year to stay at a Direct Provision Centre in the Caiseal Mara Hotel.
Organisers of the toy collection are hoping their gifts will represent the village's community spirit and welcoming nature in the wake of attacks on the hotel.
Caiseal Mara was hit by an arson attack in November, shortly after news emerged about the incoming asylum seekers. A week later, a security guard hired to watch the hotel escaped injury when a brick was through his car window.
Local man Dean Mc Geoghan, who is co-ordinating the gift appeal, said he has been overwhelmed by the positive response.
Dean told Donegal Daily: "I came up with the idea of the collection a few weeks ago, before the fire. Then after the attack, I thought there was just so much negative reaction and everyone is putting their hate towards the wrong people."
Dean is leading the collection drive through Facebook and has organised pick-up points in Inishowen and Derry. The drop-offs will close on Wednesday (18th) and Thursday (19th), but anyone who missed the deadline can arrange a donation by messaging Dean on Facebook: @dean.mcgeoghan
Dean said: "It's taken off way more than I expected. I had nearly 100 messages from people offering donations.
"I thought that Christmas is a good time to do this, when people are clearing out their toys, and instead of throwing them out they can give them to people who will appreciate them.
"These people had to leave their past homes and now their new home was nearly burnt down.
"Loads of businesses are helping out and hopefully we can deliver the toys to the hotel in time for when the kids arrive," he said.
Through the charity project and locally, Dean said he has seen a change in people's attitude towards the asylum seekers.
He said: "At first people were shocked and angry about the way they were told. Now I can see there are people ready to welcome the asylum seekers by donating gifts.
"It's a nice thing to do. After the fire we think the asylum seekers won't be coming here until January, but we'll have the toys ready for them then."
Toys, board games and clothing can be dropped at Team Evolve Gym in Derry, Caffe Banba and Scruffy Duffy's Barbershop in Carn, Hannon Greene Ltd Buncrana and McGettigans Bar in Moville.
See times and dates on the picture below: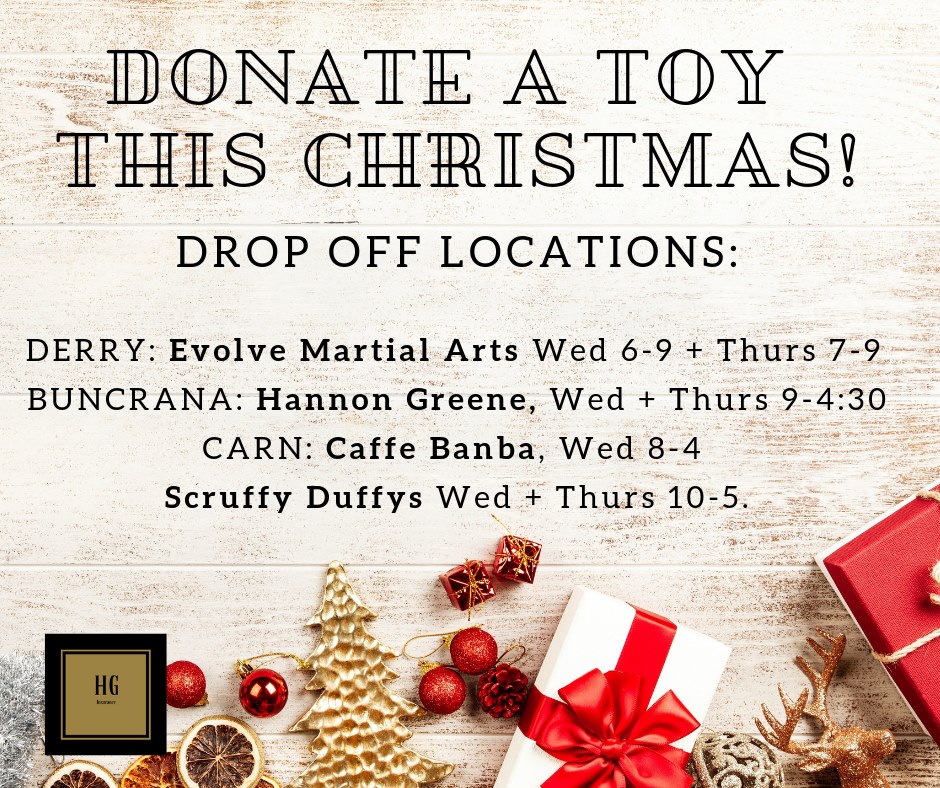 Tags: