Chef Brian Mc Dermott has prepared some party recipes from his award-winning Cookery Book Donegal Table. The first of them is everyone's favorite chicken wings, glazed in Silkie Donegal Whiskey. 
I can't think of an occasion when great tasting chicken wings don't steal the show regardless of the eating occasion.
I'm using Donegals own Silkie Whiskey to enhance this recipe as it has a balance of malt and grain with a hint of peat.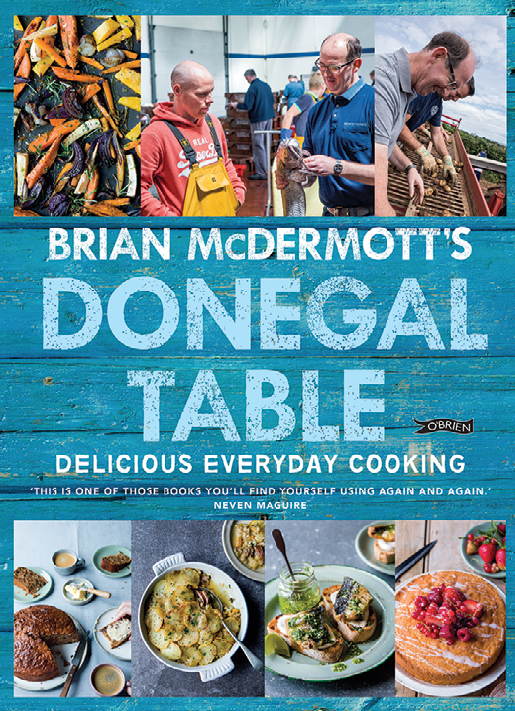 Recipe 1: Silkie Donegal Whiskey Glazed Chicken Wings
Serves 4
Ingredients
1 kg chicken wings
5 sprigs thyme
Drizzle rapeseed oil
4 cloves garlic crushed
1 onion diced finely
300g-tomato ketchup
100g brown sugar
100ml Silkie whiskey
80ml apple cider vinegar
40g tomato paste
Few shakes Worcestershire sauce
Freshly ground black pepper
1 Lime
Directions
Preheat oven to 190C.
To make BBQ sauce, heat rapeseed oil add onions and sweat. Add the garlic and then the sugar. Cook for 2 minutes then add the vinegar, tomato puree and allow the sauce to simmer for 8 minutes.
Add Worchester sauce and whiskey and cook for further 5 minutes on simmer.
Season chicken wings with pepper and thyme.
 Place in oven on a tray and cook for 35 minutes then remove and drizzle sauce over the wings returning them to the oven for a further 15 minutes until sticky.
Serve with wedges of fresh limes.
Brian's Tip Keep a bit of extra sauce for dipping wings into. The sauce will keep in the fridge for 4 weeks and great for a BBQ
Tags: