Listening to Michael Murphy talk about defeats brings echoes of that old Vince Lombardi quote: 'If you can accept losing, you can't win'.
In June, Murphy led Donegal to an Ulster Championship for the fourth time and is entering his ninth year as Donegal's captain in 2019.
Murphy is one of those who just can't bring himself to accept defeat, regardless of it's manner.
2017 had been bruising for Donegal.
A nine-point loss to Tyrone in an Ulster semi-final meant no Ulster final appearance for the first time since 2010.
Worse arrived when Galway frogmarched them from the All-Ireland race with a 15-point hammering that ultimately drew an end to Rory Gallagher's tenure as Donegal manager.
From those ashes came the fire ignited by Declan Bonner this year as Donegal returned to the top of the pile in Ulster.
Yet, walking up the Gerry Arthurs Stand to get his hands on the Anglo-Celt isn't the image Murphy sees when he looks into 2018's mirror.
"In our own back yard against Tyrone, we ended up getting beaten from a winning position," he says, teeth-clenching, about that August Sunday when Donegal allowed Tyrone to come from four points down and win a crucial 'Super 8' clash in Sean MacCumhaill Park.
"Tyrone did the damage and we didn't respond to that. Tyrone got to the All-Ireland final. That's what lingers, the linger of disappointment.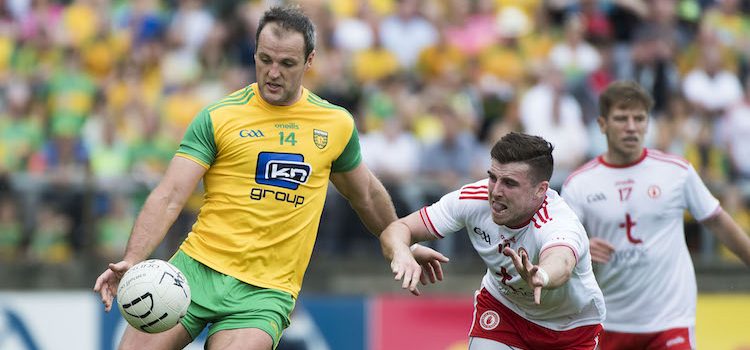 "All we remember is that Tyrone beat us and hit us with key scores. It was rightful that Tyrone were there in the All-Ireland final, but you're watching, thinking about the what ifs and the buts."
Although they came out of the depths of that haunting hammering by Galway in 2017, Murphy and others circled the wagons following Declan Bonner's appointment.
While Bonner said the right things after getting the reigns, Murphy knew that actions would speak louder than anyone's words.
"Defeat is horrible," the Glenswilly man says.
"It sticks with you and burdens you until you try to put it right. It's not easy.
"After the Tyrone defeat in 2017, we got it together and we fire-fought through a couple of qualifiers. We hit Galway and it was a crushing defeat.
"You ask questions after that with Rory going. It was like: 'Jeepers, where are we going now?'
"The response we got in early 2018 from the panel was key.  The call went out at the first number of meetings that we had to get back at it. It was going back to basics. That had worked for us before.
"To get a kick in the teeth was tough and you wonder how the younger players will come back. Senior players got a kick from them responding well."
Although relegated from Division 1 of the League, they went down by a late point against Mayo and had been competitive all through the spring. From the moment Bonner entered the dressing room, Ulster was the target.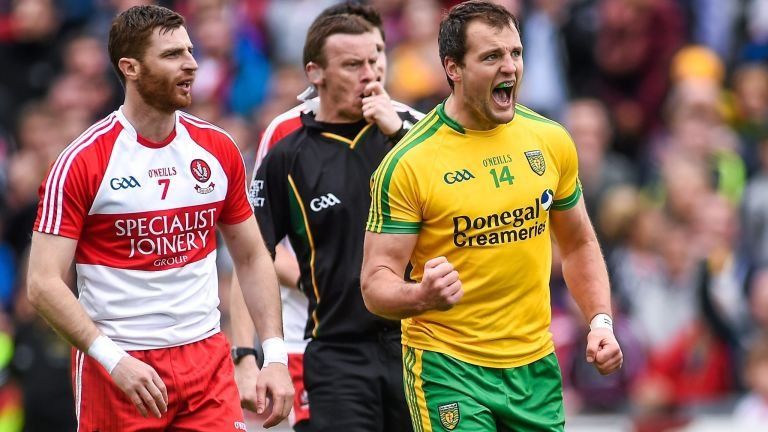 Donegal breezed their way to the title, finally annexing the narrow defeats from 2015 and 2016 that left bitter pills. Both were 'ones that got away'.
"We lost ones in 2015 and 2016 that we had a chance in and were tight," Murphy says.
"Winning Ulster was the goal we started out with. We had inexperience and a hell of a lot of youth that hadn't got over the line for an Anglo-Celt.
"This one was special because it was a new team. We had a lot of first-time winners there. It felt like a first-time win for a lot of us older fellas too because it was with a new squad.
"It was hard to build expectation and belief. Really, the only way you build belief is by winning and through actually doing and getting up the steps. That's the way to build belief.
"We have a talented group, but it takes a while to build relationships and influence the play
"Our basic goal in 2018 year was to be competitive again. In 2017, we weren't really competitive.
"And we were competitive in 2018. We got beaten in big games against Tyrone and Dublin; big teams we want to establish ourselves against.
"If you're up around, close to them it means you're up around honours. For us, we have to hit the ground in the McKenna Cup and the National League now to make sure we push on again in 2019.
"It's important to bring that into next year and take it to the next level straight away."
Donegal had a new manager, with new ideas and a new identity in 2018, when they scored 23 goals and 294 points – a total of 363.
Bonner's young guns, who he had taken up through the underage ranks, had all been winners. That ingredient would prove key as they attempted to blend them along with the 2012 class, including Murphy, Neil McGee, Frank McGlynn, Paddy McGrath, Leo McLoone, Martin McElhinney, Anthony Thompson, Mark McHugh and Patrick McBrearty.
"I'm a big believer in analysing what worked," Murphy says.
"All these boys were successful at minor and under-21 level. The older lads had been successful at senior level.
"There were common threads among the teams in terms of how we went about things. The basic principals were the same.
"Declan came in and allowed players a chance to express themselves from front to back and he really went at things a lot more.
"The young boys threw the shackles off a bit more. You see the likes of Eoghan Ban (Gallagher), the likes of Jamie Brennan, the likes of Ciaran Thompson, Michael Langan, absolutely flourishing. That was massive."
Murphy welcomed the new Championship system, the games coming much closer than in previous years – "A game every week or two was perfect, sure what can you do in four or five weeks between matches?" – but wants that Donegal need to 'hit the ground running' for their next voyage.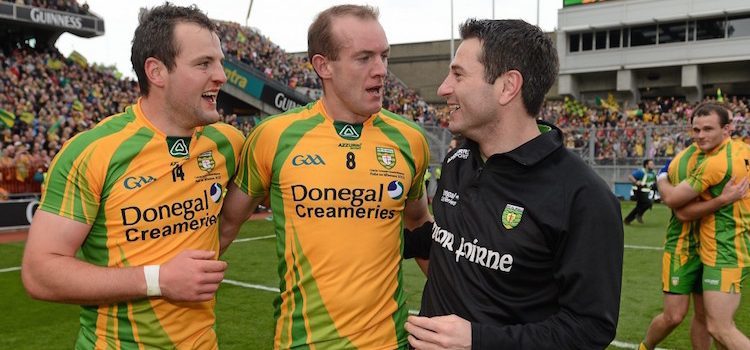 "You can't flick a switch midway during the year or midway during a League," he says.
"It doesn't work like that. You have to push at it, work at it and build the understanding with the group of players. That takes 12, 18 months or two years. Dublin and all the successful teams have that understanding. That's what we need to get."
He'll turn 30 next August and 2019 will be his 13th as a Donegal senior football, having first been brought in by Brian McIver in 2007.
This summer, Kevin McStay, who was managing Roscommon, described Murphy as a 'once-in-a-generation player'.
In 142 games for Donegal, he is the county's leading scorer of all-time, having posted 28 goals and 493 points.
With four Ulster SFC titles, an All-Ireland and a Division 2 League, he is Donegal's most successful captain.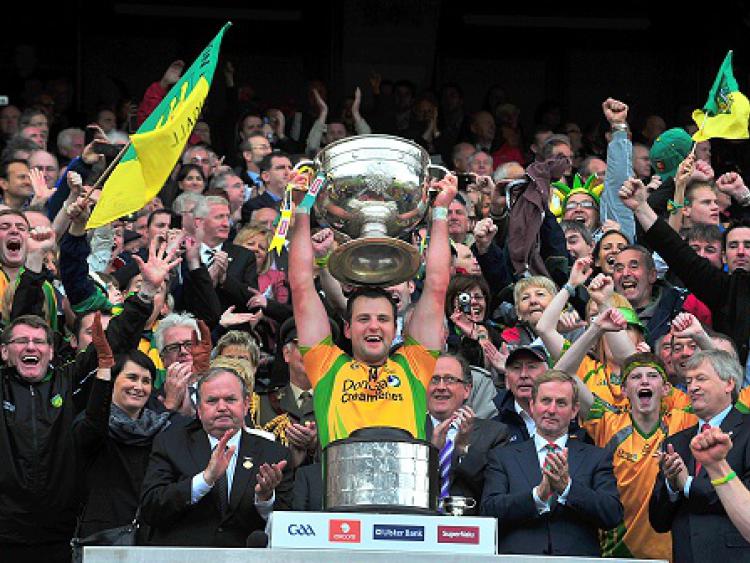 And as he goes into his ninth term as the skipper, neither the role or its meaning have dimmed anything.
"I wear it with a lot of pride," he says.
"You think growing up of being a player, not of being the captain.
"This county has massive potential, and everybody is trying to push on. There is huge ambition.
"To be involved in that team and be involved near success is huge for any of us. There is a new breed of footballer and a new breed of person there.
"They're vibrant and there is no lack of fear. They're different people to what the older lads were, but they're still Donegal men.
"I love being involved around that dressing room."
Tags: